Steem Women Club Contest #13 Continues LAST 7 HOURS ! |What Can You Do And Get With 50 Steem?
Hello today I will write my post in the community contest. First of all, Steemit plays the most important role in our lives. I can say for myself that I am very angry with myself for not being active here before. Especially now, the situation of all countries is obvious due to the pandemic. I can say that being here when everyone is in distress gives people confidence. Therefore, we will not be able to thank enough to both the people who founded Steemit and the curators who voted. Especially for people who have a community like me, work discipline and working with pleasure come first. Making sure everyone gets a fair vote, solving problems and being in executive positions is a big job. Of course, there must be a response to this.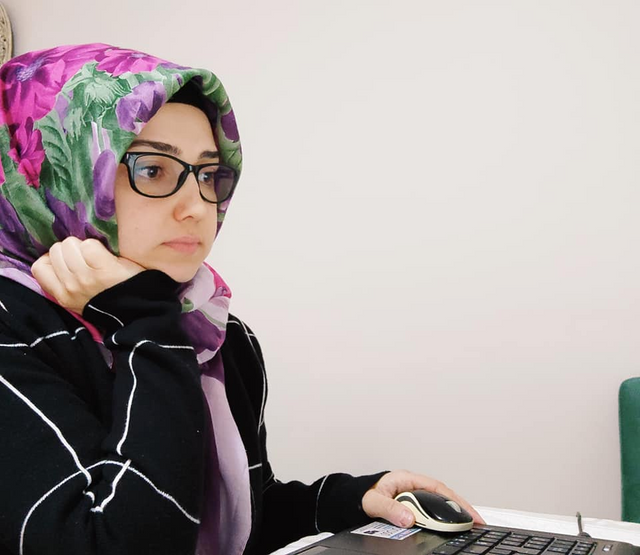 As a mother of two children, I take care of my children, clean the house, cook and also try to be active in Steemit and also try to manage a community. Of course, it takes a lot of effort to do it all in the best way possible.
What can you buy and do with 50 Steem in your country?
If we calculate 50 $, 50 steem is equivalent to approximately 400 Turkish liras. This is not a huge number for us, but it can meet our needs.
I went to the market today. I bought a few products I needed. And I'll tell you what can be bought with this money.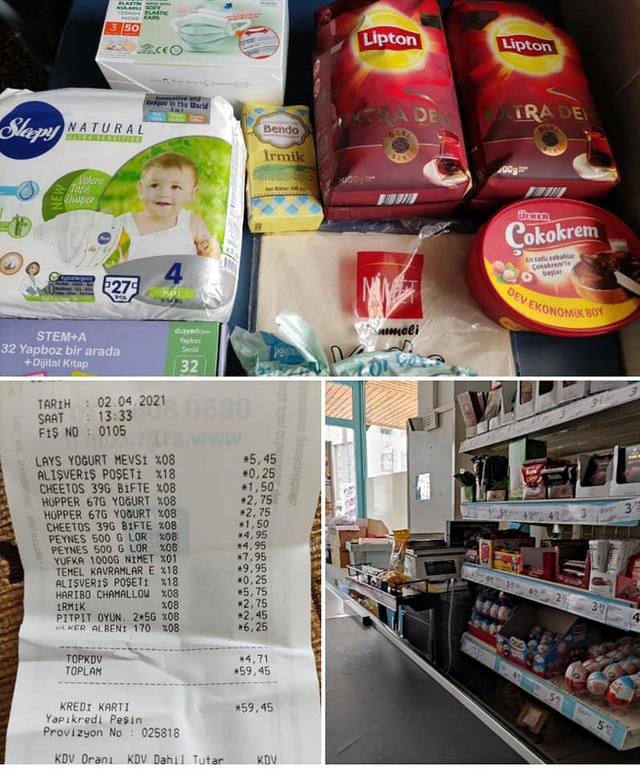 2 Tea $ 5
Diapers $ 3.94
Mask $ 2
Dough 1 $
Chocolate $ 2
2 packs of cheese $ 2
1 pack of chicken $ 4.30
And the needs for the little kids I buy cost an average of $ 25 in total. I can shop like this one more time.
• Or we can have a meal for 4 people for $ 50,
• I can buy 10 of these pack diapers
• I can get 4 of this zinc vitamin.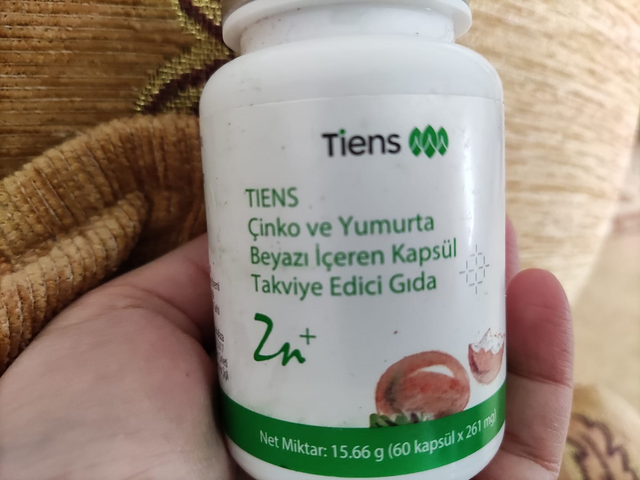 • I can buy 3 to 5 clothes for my kids.
• Or I can buy 4 summer t-shirts for my husband.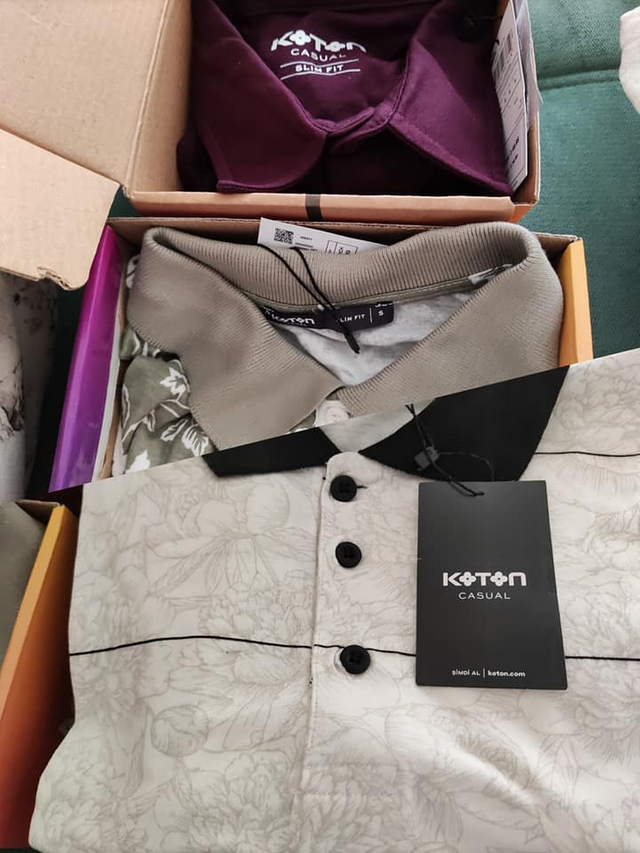 • The importance of Steemit in our country;
At that it might have been heard a lot Steemit in Turkey, but the number of active minimal. I can not guess for what reason people are not active. I insist on the people around me to be constantly active.
Are you earning enough for you on this platform?
I have a specific goal. So yes I am making a profit. And that says it motivates me. Of course, I do not earn monthly to cover all my expenses, but I am happy with this situation. Of course, I will do better things with patience.
Do you make a profit by investing?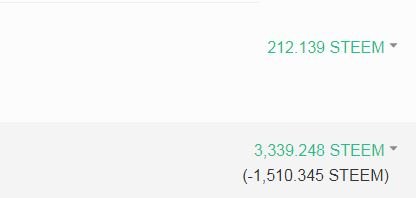 Although I need it now, I rarely spend it for my needs. I prefer to invest because I have a goal, I want to buy a house. Of course I will not withdraw all my money. I aim to achieve this goal only after I have a certain profit. We have needs like everyone else, and I prefer to spend it for this.
As SOn, I haven't spent the income in the community for my own needs yet. But I think this will of course be allowed. I make rare spending on my own account. I do not want my strength to fall. 7
Steemit is the social platform that makes our lives beautiful. There cannot be a more paying platform like this. So many thanks to @steemcurator01 and @steemcurator02 for their support and motivation to us.