The Diary Game 10 February || Self Care Day | Beauty Salon Promotion
Hello everyone;
Today is a day when I will have time for myself after a long time. I spent a few hours without children.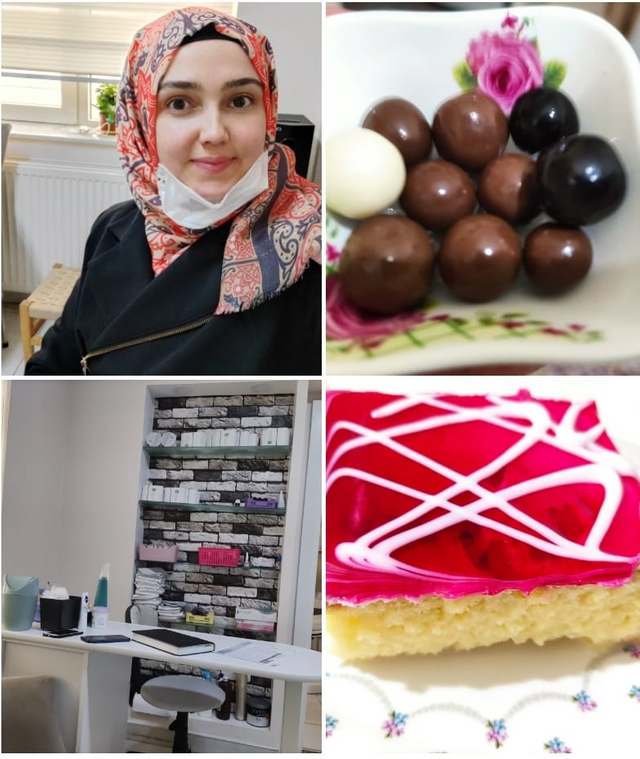 Morning
My son woke up at 8 in the morning. We got up. We washed our hands and faces. We changed our pajamas. After spending some time, I prepared breakfast. I made toast. I use yesterday's bread by making toast. So I don't waste it.
After breakfast I cleaned the kitchen. I washed the dishes. After taking some care of the children, I entered Steemit. I wrote an article about the continuation of the competition in the @steemwomensclub community. I chose the quality post in the community that did not receive ratings. If you haven't participated yet, tomorrow is the last day. Link;
SteemWomen Club Community The Contest Continues || Tomorrow is the Last Day |5 Quality Posts of the Day 9 February
Then I hadn't been to the beauty parlor in a long time. I had an appointment. I got ready and left the house. I took some fresh air and rested. I went on foot. I arrived in half an hour. Not always, but I come here sometimes. I'm getting maintenance.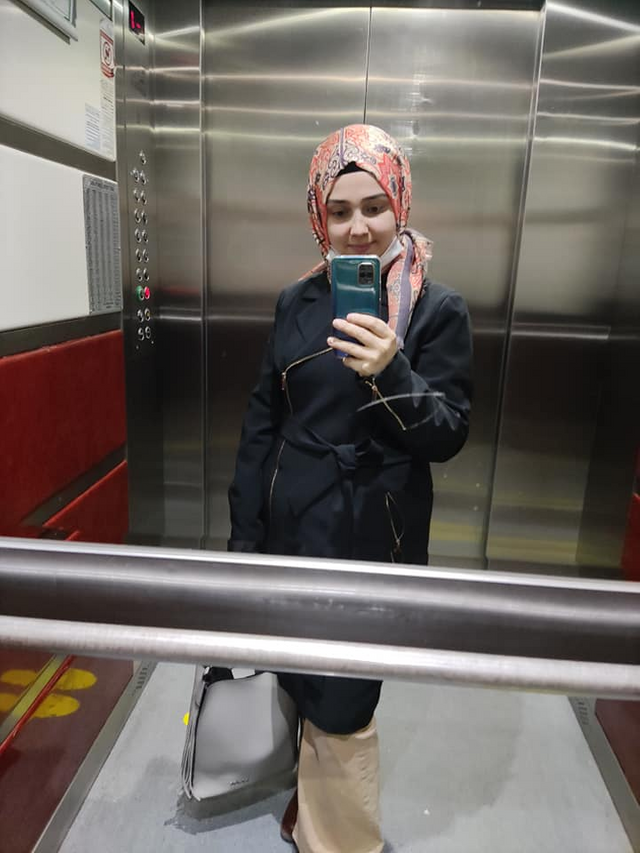 Noon
There are services such as care, skin care, manicure, pedicure, laser, thinning device and solution for skin spot problems. I am quite satisfied. They do their job with a smile and sincerity. When I do something, I pay attention to sincerity. That's why I think I am popular in the community. The reward for sincerity and good will is goodness and success.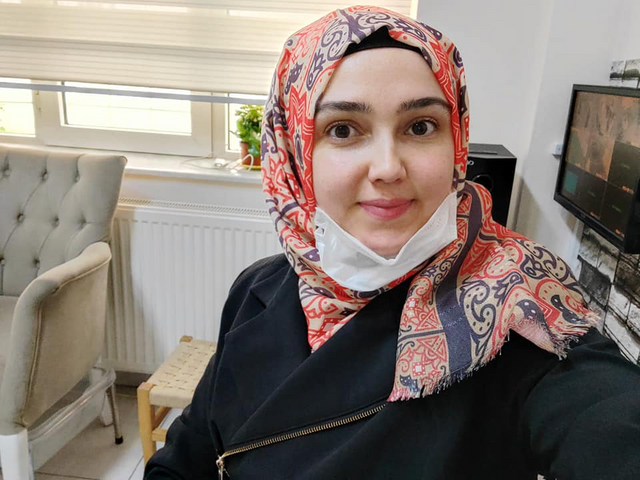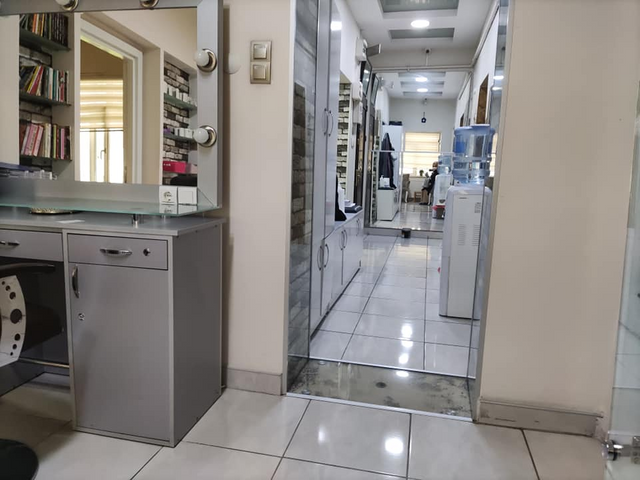 Color nail polishes caught my attention. I liked the colors inside. But of course I do not use nail polish, I have never used nail polish in my life.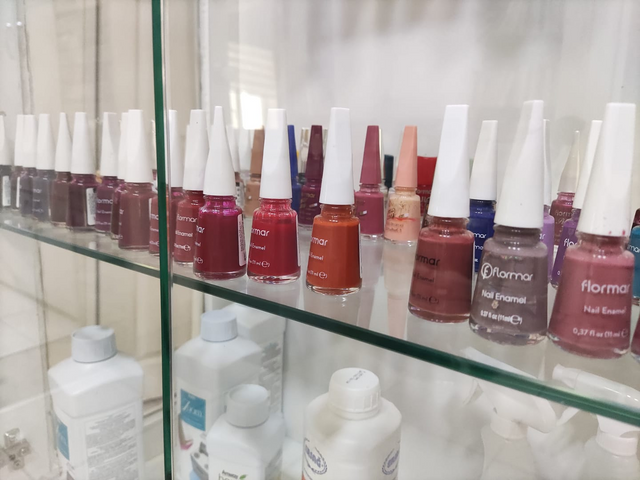 Manicure is done here. personalized towels and gel cleansing water are available. Disinfectant is made before each customer. Much attention is paid in the corona period. Cleaning is done with alcohol. The hall is disinfected every month.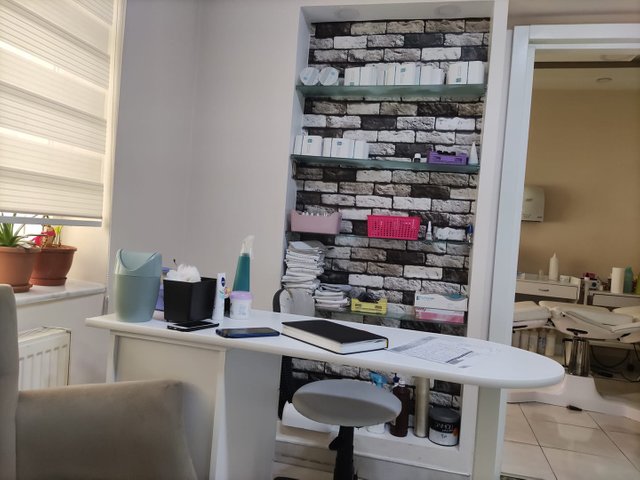 You definitely wear shoe covers when entering such places. It is forbidden to enter without a mask. they do not take in both punishment and death. Actually, these are precautions, but I do not say that they affect the virus a lot. Just for measure.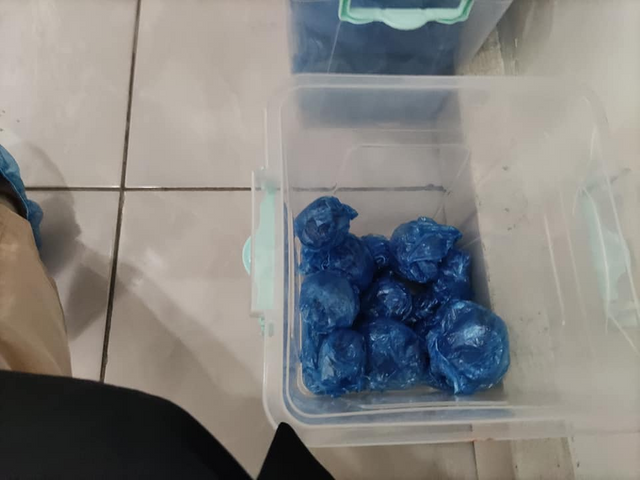 Then I got out of there and entered a confectionery shop. I bought jelion, candy and jam for children. This is a suitable place for the market. Everyone is shopping here. Spices, nuts, legumes and similar things are sold openly.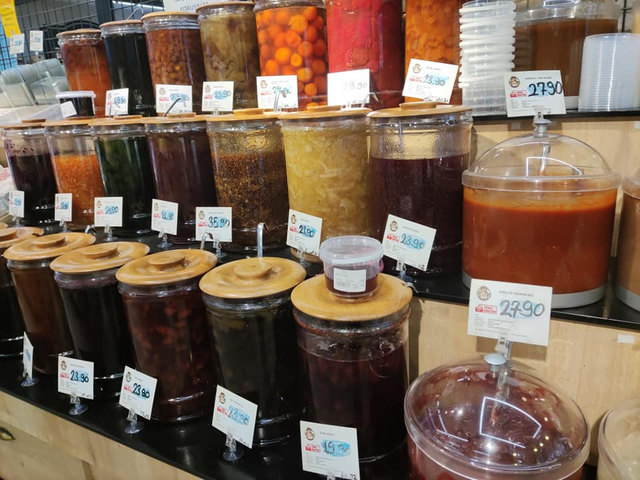 I also bought these little chocolate balls. To eat with coffee. His weight was around $ 8.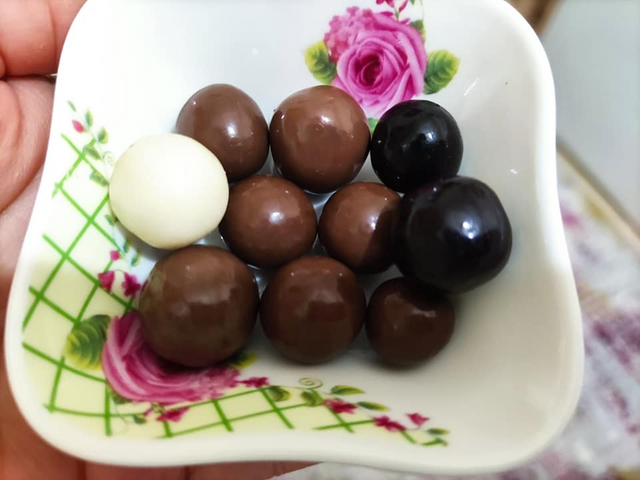 Then I stopped by the market on my way home. My daughter wanted a cake and bought a cake. This is called 'Trileçe'. Besides tea, I fed my husband and children. The children were very happy.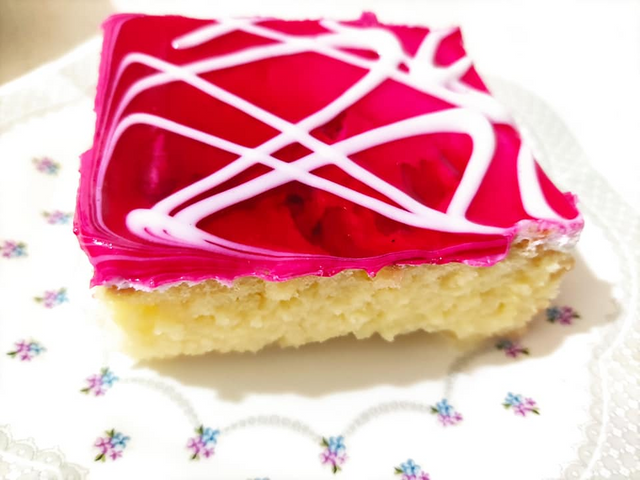 I decided to make meatballs for dinner. I had minced meat, I prepared it. I put onions, garlic and spices in it. I gave shape. I fried it in medium oil. I did not fry too much so that it did not dry out. I wanted it to be juicy inside.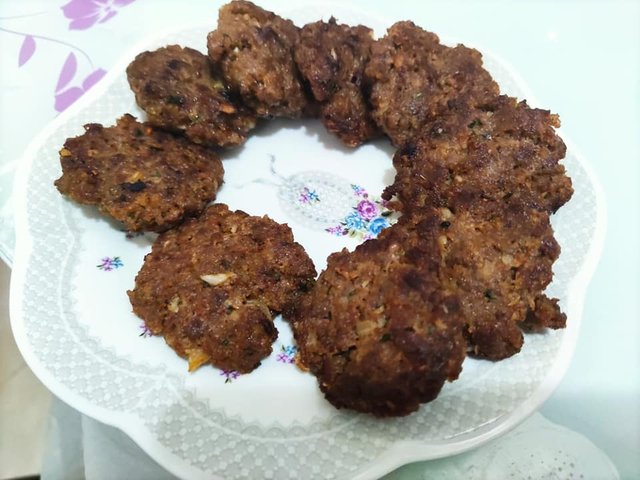 Evening
I shaped it with the jar lid for easy. It was great, I will do it like this for the hamburger :) There are many tricks. It is necessary not to leave any air while shaping so that the meatballs do not spread. Do not fry too much so that it does not dry out.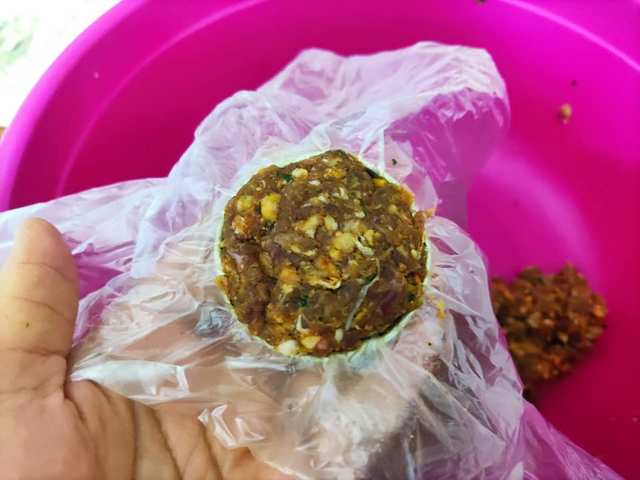 Then we had tea. We talked to the kids. I am now in Steemit. I will read the contest posts. Many thanks to @steemcurator01 and @steemcurator02 for their support.