Chain of Goodness // An Act of Love
Hello dear sisters here in SteemWomen Club and also to the good people here in Steemit. I hope everyone stays beautiful inside and out.
"Happiness is not so much in having as sharing. We make a living by what we get, but we make a life by what we give."
-NORMAN WACEMAN<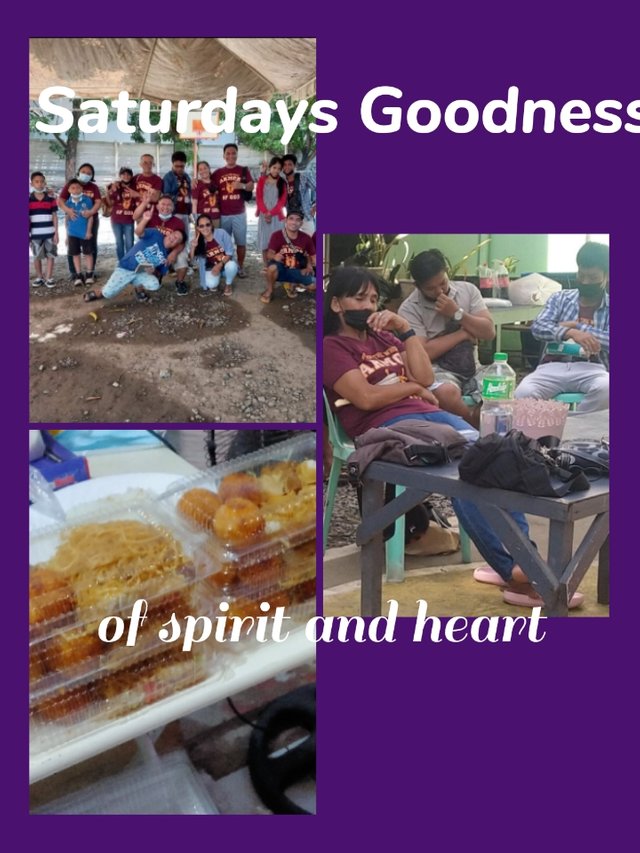 Its Saturday and everyone is excited again. Our group had to plan for another "go to reach out" a hand mission. But since some of the members were having church baptism on that day , we moved it by next meeting. And what I am excited about is I can share to our group my specialty. I will cook my special pancit and sweet potato cheese balls.
Early Preparation
I have to hurry . Its Friday afternoon and I have to go to a market to buy my ingredients for my pansit and sweet potato cheeseballs/camote cheeseballs.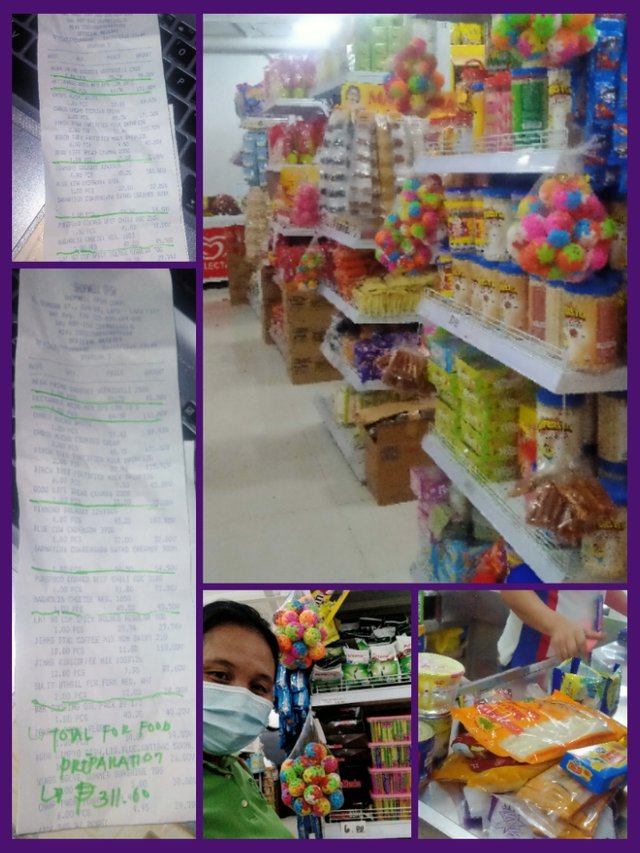 By the night I started smashing the sweet potatoes I bought from my friend. These potatoes came from a local farm from south Cebu . For it is good to support our local farmers.
I also prepared the meat for my special pansit and cut the garnishings and spices so to avoid rush for the next morning.
Early Morning Bee
This could not be that busy. Because I prepared early. Cooking for people you treasure much is a happiness. I see to it that everything goes perfect in my little special ways. And also to avoid aftercare rush of washing the dishes I prepared it as foodpacks for convenience and safety purposes.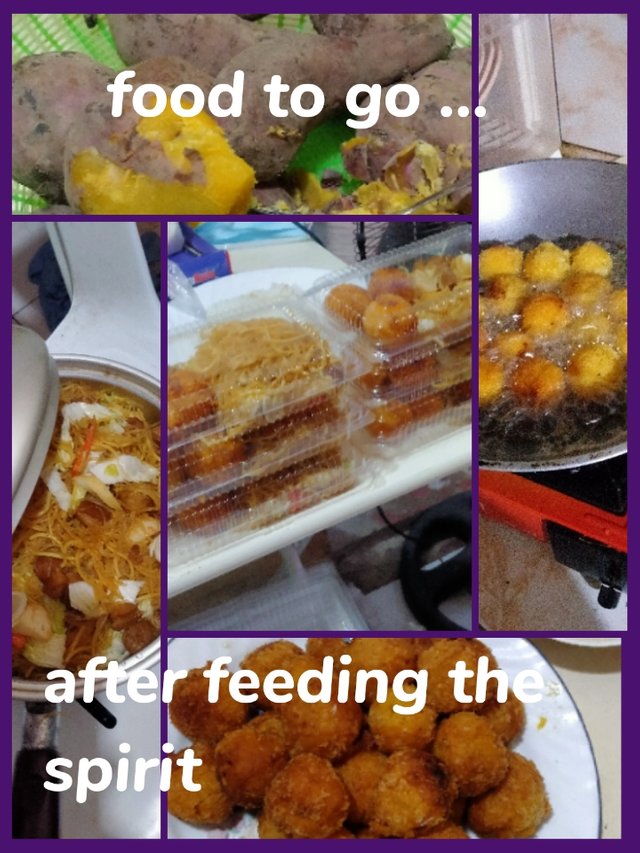 Feeding Our Spirit
Its good to satisfy one's body but the spirit is hungry and tired in fighting the battles of life. Everyone of us have different ways in dealing with it. For us, listening to God's teaching and sharing our insights and feelings towards it satisfy our souls that not any bounty meals can satisfy. It also makes us realize and recall things and attitudes that we need to let go because its toxic to the world and let those goodness stay and be shared to help other people too.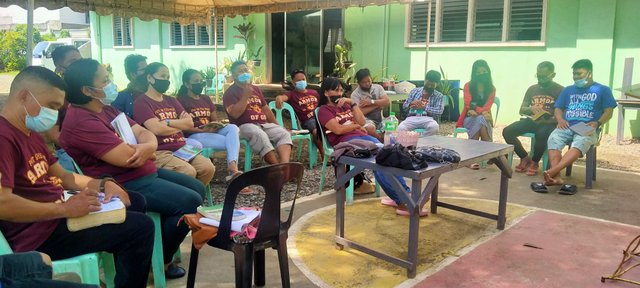 The food may be satisfying , sweet and tasty because it was prepared with a purpose. That is to share the love wherever we go and whoever they are. My camote cheeseballs is a simple symbolic value of friendship among us . My pansit could be a common act of love. But it will not stay within us. Someday it will go a long journey. To reach out to someone who is hungry in both body and spirit. As we do some simple acts may it will create a ripple effect . Thank you Steemit and SteemWomen Club that the goodness do not stop within us .it will be like a vine in your branches that it will reach out from top to the lowest ground. And thank you dear Lord that you made a brilliant mind or minds whoever started this .
This is just a little contribution that I may share today. Whoever is dropping by its good to see you and always bless you with a good heart.
I really forgot to take pictures of us enjoying our food and not even one of us remembered to take even one shot. Maybe because were hungry.
By sweetmaui01