The diary game season 3 (21/02/2021) || A wonderful time in the presence of God (100% Power-up)
Hi pretty women of @steemwomenclub commumity you are welcome to my 21st February 2021 diary.
It was basically a Sunday, and from the part of the world that I came from, Sunday is known to be a worship day.
So I woke up by past 6am Nigerian time, I had a very short prayer and rushed to the bathroom and had my bath.
From the time I woke up, I already knew that I had missed the first service, because first service always starts by 7am and it always takes me 2 hours to get to the Church venue.
I brushed my teeth and got dressed, then applied a light makeup on my face, the off I went to church at around past 7am.
I boarded a tricycle from my street bus stop to the main bus stop. While in the tricycle, I did my first lid report to @steemalive Iid project for 21st February. The below picture is my lid report picture while in the tricycle.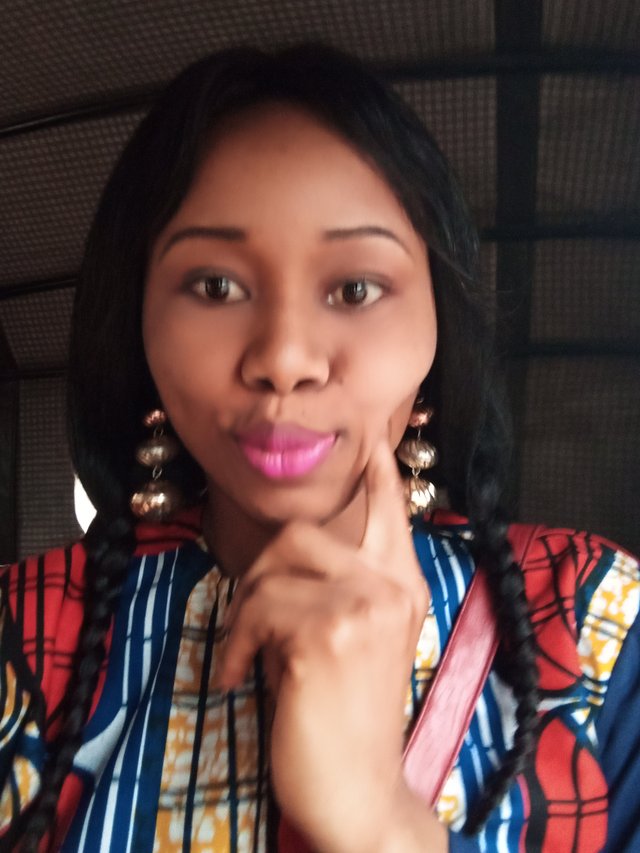 My morning Iid selfie
I got to the bus stop and boarded a bus heading towards my direction at Yaba Lagos Nigeria.
While in the bus, I joined the first service via online on our Facebook WhatsApp page (Rhythm 5 Fellowship International). My pastor had already started ministering when I joined, the below screenshot is my pastor while ministering.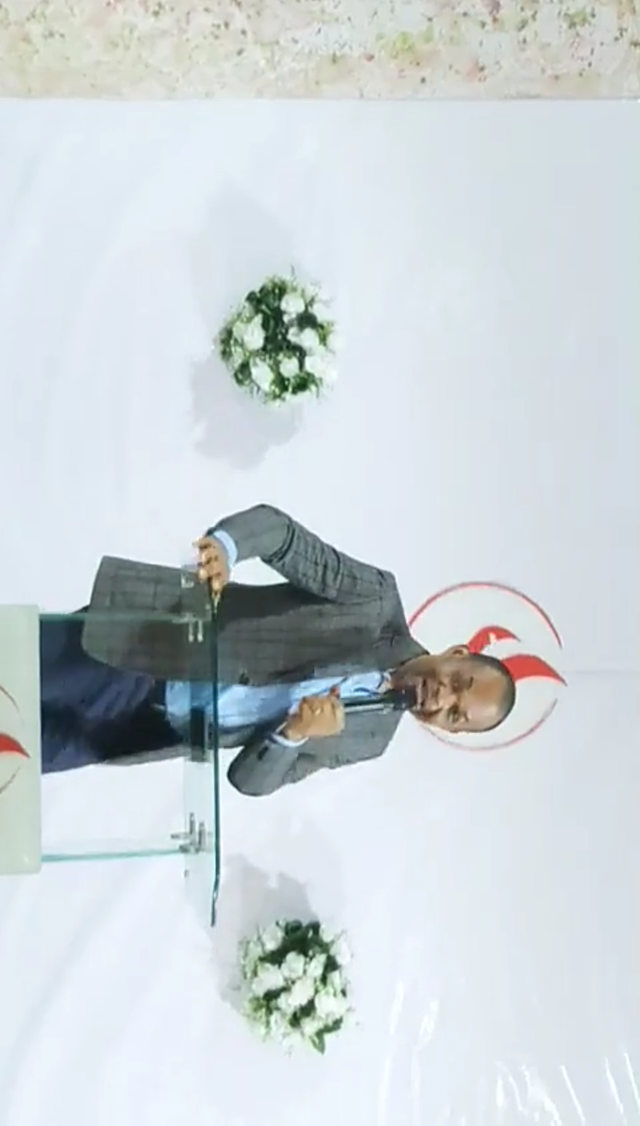 My pastor ministering
I experienced some traffic congestion on the way. And I finally arrived Church by few minutes to 9am.
When I got to church, the second service had already started and I joined.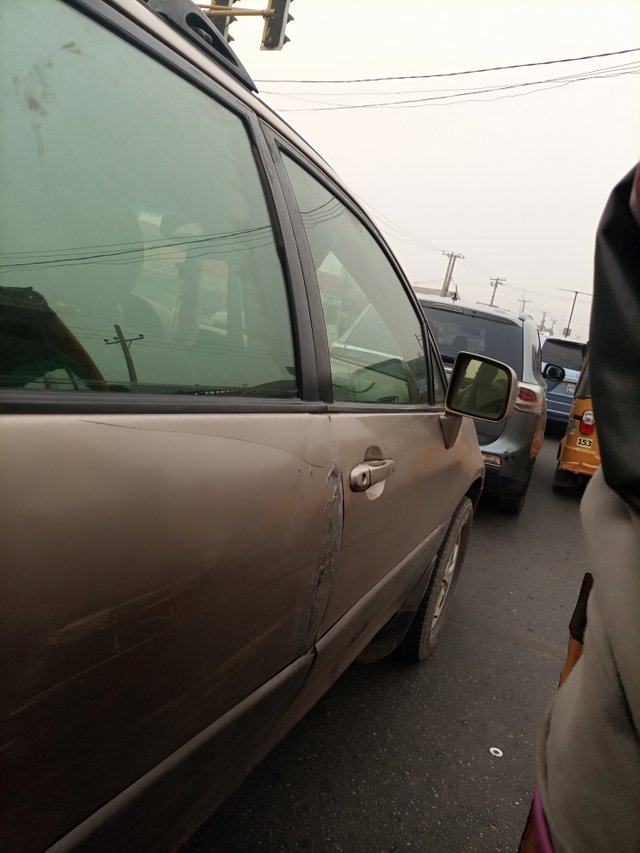 Traffic congestion
The Service was graced with moments of worship, prayers and the word of God. I was richly blessed.
The below picture is a our praise team Ministering.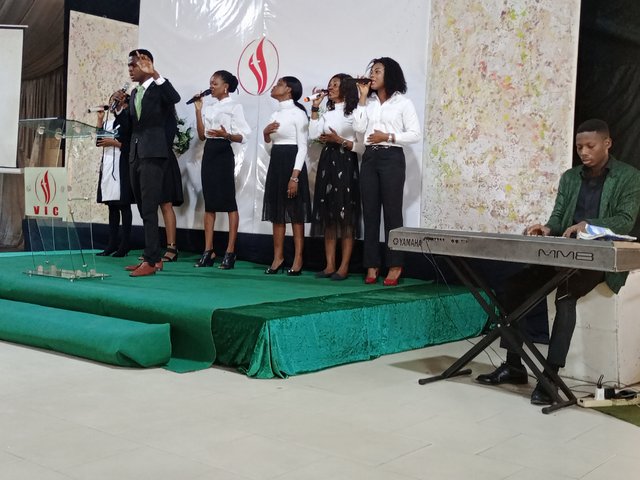 The praise team Ministering
The below picture is pastor ministering in 2nd service.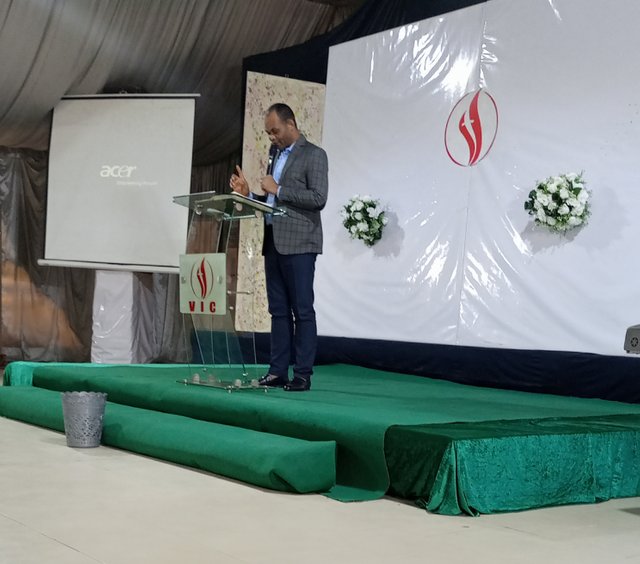 My pastor ministering
Service finally ended by 11am, after which we had series of workers meeting. I spoke to a couple of persons including @harrygwec and @ruthjoe, after which we took a couple of shots.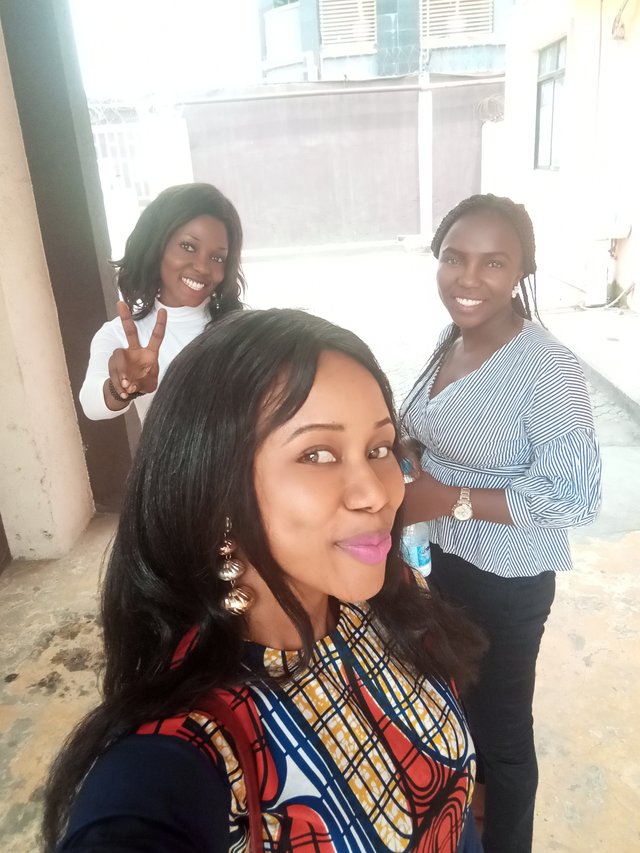 @talktofaith, @harrygwec and @ruthjoe
After our whole discuss, @ruthjoe took me out to a nearby Fastfood (Chicken Republic Jibowu Yaba Branch), I had a good treat there anyway.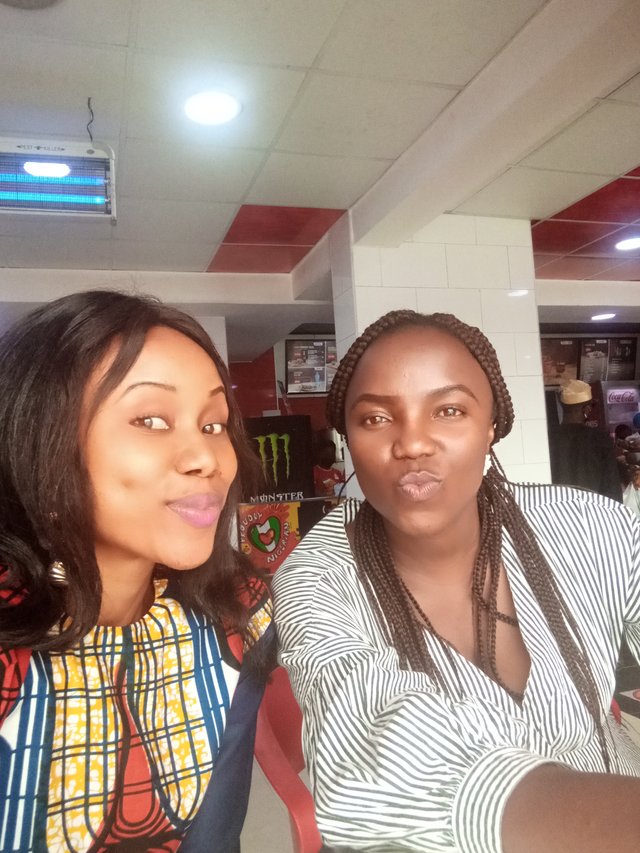 @talktofaith & @ruthjoe in Chicken Republic
The fastfood (Chicken Republic) is not a big one. I took a shot of the inside environment, as you can see from the below screenshot.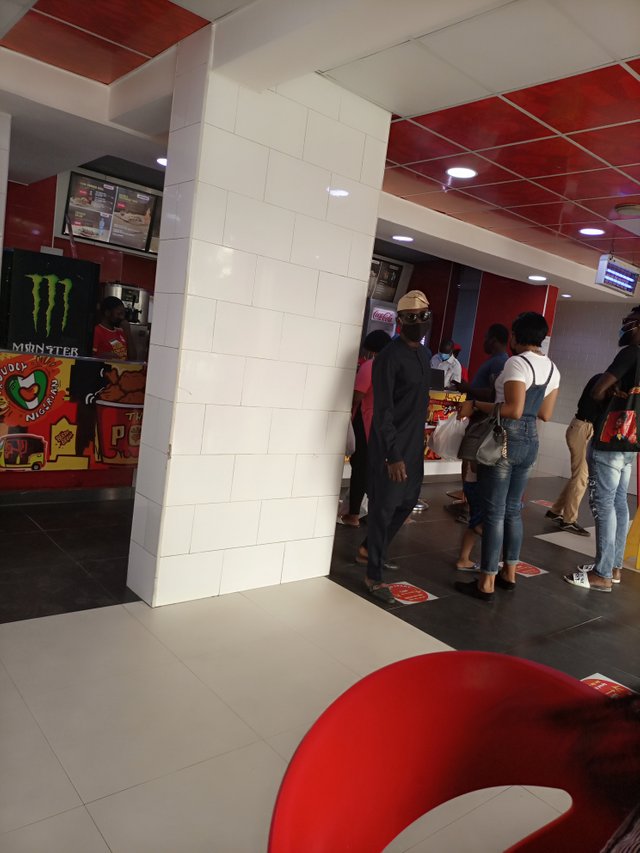 What3words: ///intent.hurry.tripped
After a long time of discuss in Chicken Republic, we got on our way going home.
I boarded a bus and set going, I left Chicken Republic at past 3pm and arrived home by past 5pm. The sun was so excrutiating, so I developed headache due to the scutchy sun and the stress of the journey.
I got a very cold water, and drank Avery cold tea to calm my temperature at least. Then I payed down to rest.
After resting, I had to prepare my dinner as the time was already encroaching to night. I prepared white spaghetti and stew. I ate a part of it afterwards and had my bath.
I went online to catch-up with some missed messages and notifications. After replying them all I had to do a task that was given to me by @steemalive. I finished it up immediately, then went and had my night shower.
After my night shower, I started writing my diary, after which I will go to bed immediately.
This was how I spent my day on 21st February 2021. Thanks for visiting
Best regards
cc: @steemcurator01
cc: @steemcurator02


Subscribe:::Discord.
:::Whatsapp :::join trail