New hobby watercolor: Let's make watercolor together!
Hi girls!
Today I'm going to show you a little bit of my hobby. I recently started making watercolors. It was a hobby that really relaxed me. I hope it will inspire you too. You can even do this activity with your children. You can make beautiful paintings for your home. I frame and gift my drawings to people around me. They are very happy. You can also do it for additional income. This is entirely up to you. I made bookmarks to get aid income. People fondly bought it.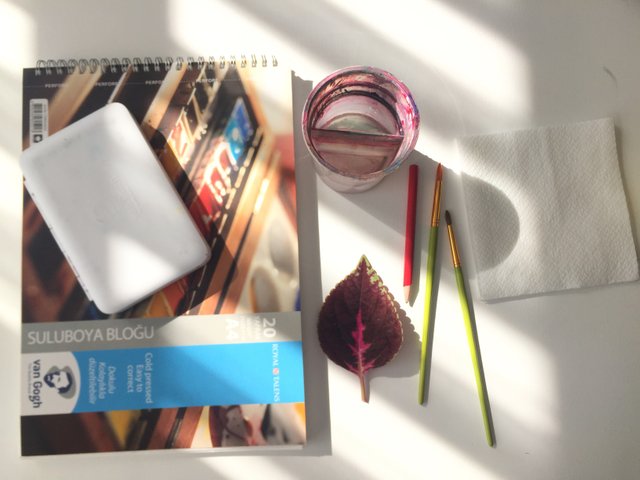 Our materials are what you see here. The most important place to be careful is that the paper is 300 gr. If our paint is a quality paint, we will get great results. I use the Van Gogh brand for paper and watercolor. We need a brush, a water bowl, a pen and a napkin. I started drawing from the objects around me. I especially do flower drawings. I will draw a leaf of my plant for you today. My plant's name is Kalyos.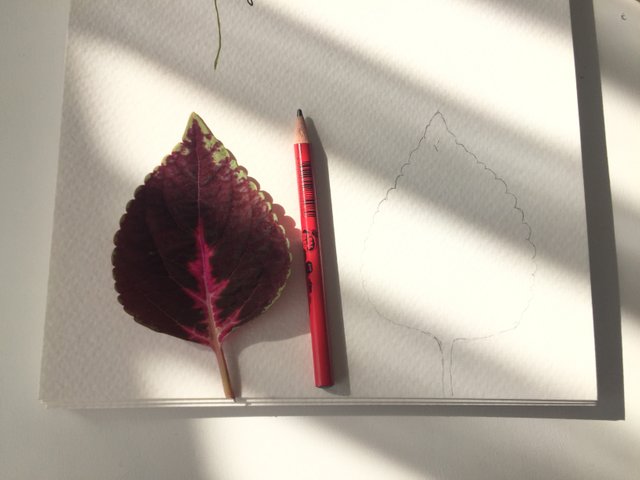 First, we draw the outline of the leaf. This is a step that will make our job very easy.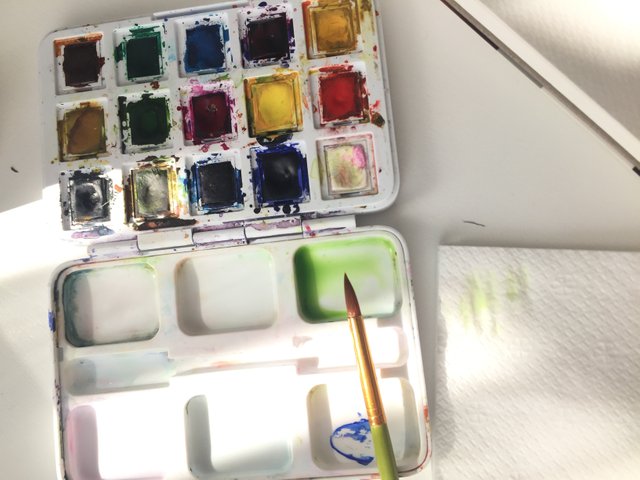 First, we will paint the outer part of the leaf. We use a lot of water for the first layer. It is very important not to apply a new paint before our paint dries. After the layers are completely dry, we apply another coat of paint. If we don't do this, our paper could crumble. This part takes patience.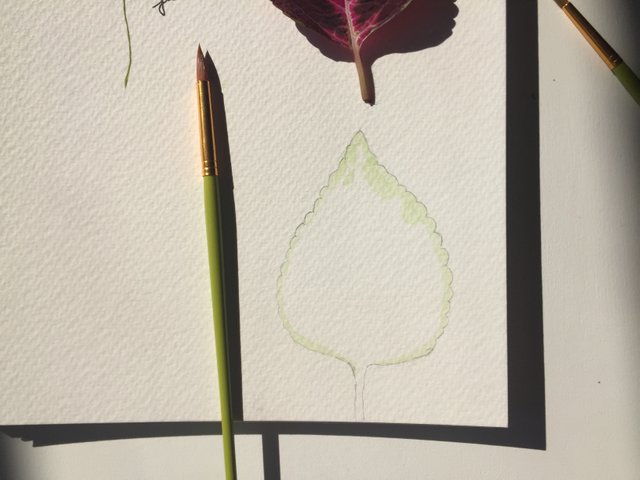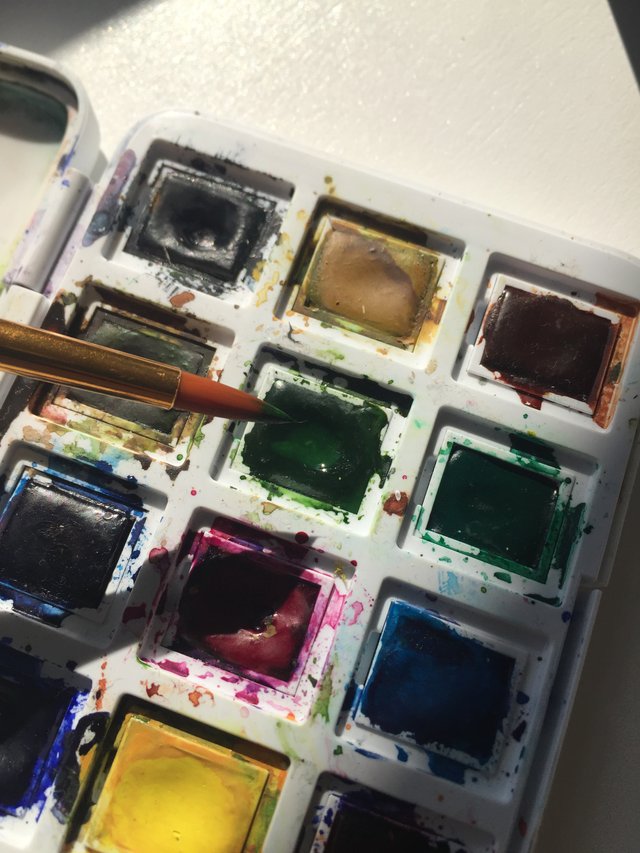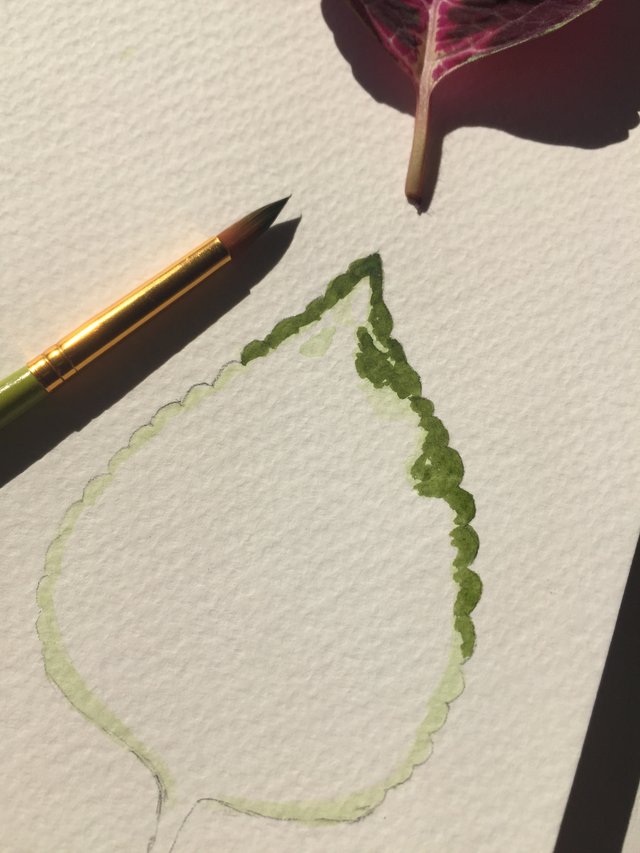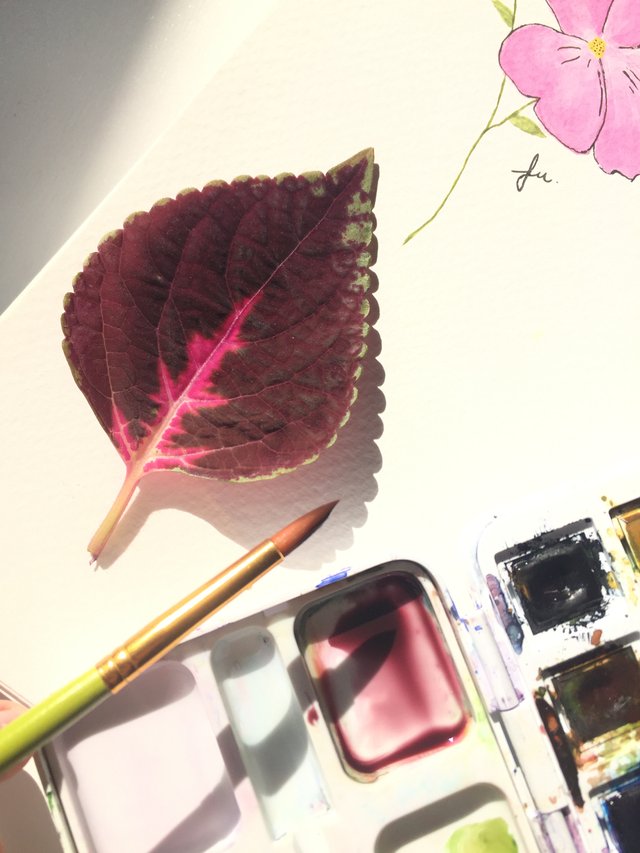 We are trying to adjust our dyes as close to reality. For this, I often compared leaves with paint.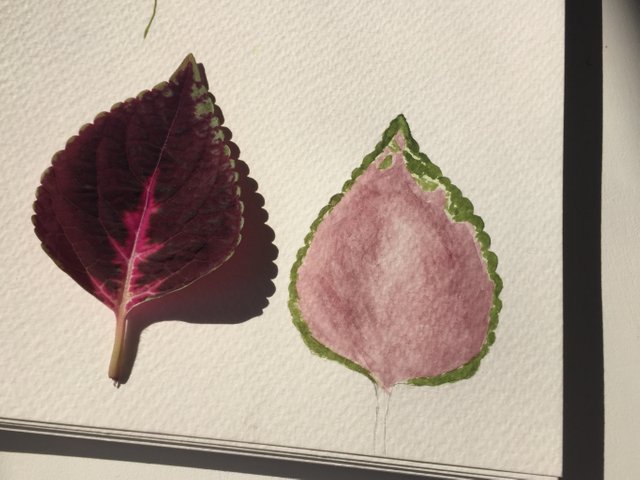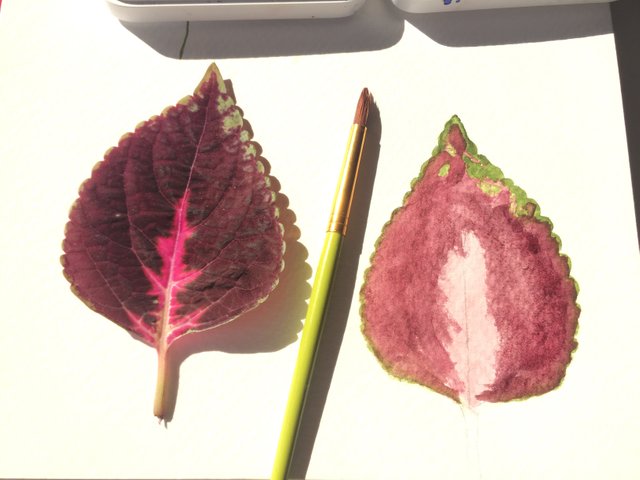 As my paint dried, I applied new layers on it. Thus, we get a layered and vibrant look.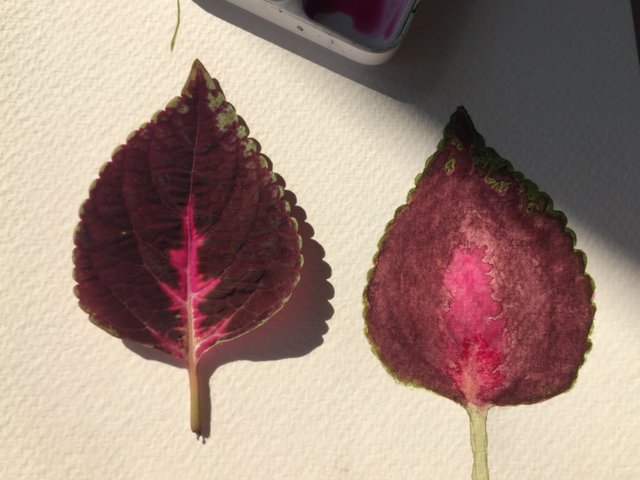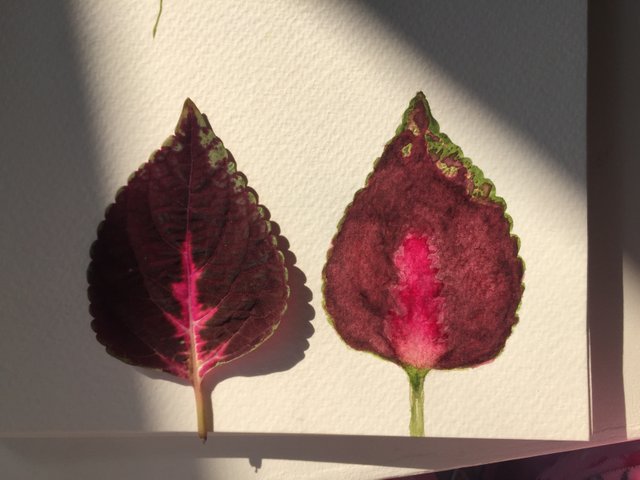 And our drawing is finished! I hope reading was enjoyable for you too. I enjoyed it very much while doing it. I am waiting for your comments. Goodbye.