Steem Women Community || CHAIN OF GOODNESS: Lector's Ministry Bring Joy, Give a Toy Program for Less Fortunate Children
Hi Steem Women Community! This is my first post here. As I have scanned all the posts about Chain of Goodness, here in your community, I have felt the joy of the bloggers in giving and helping others. Indeed, being able to share one's blessings with others is a heartwarming feeling. Like them, this was also what I felt when I joined the outreach programs last 2017 and 2018.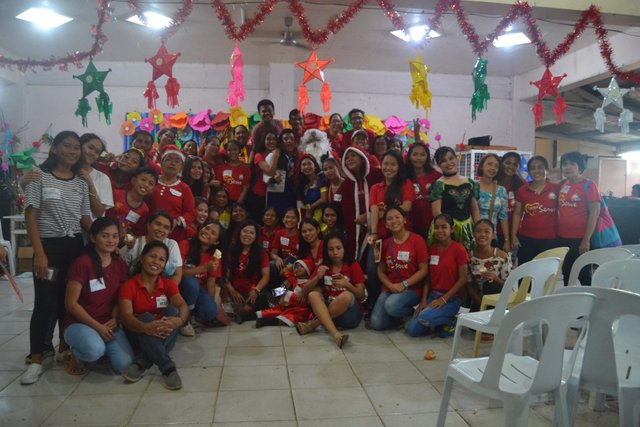 2018 Lectors' Outreach Program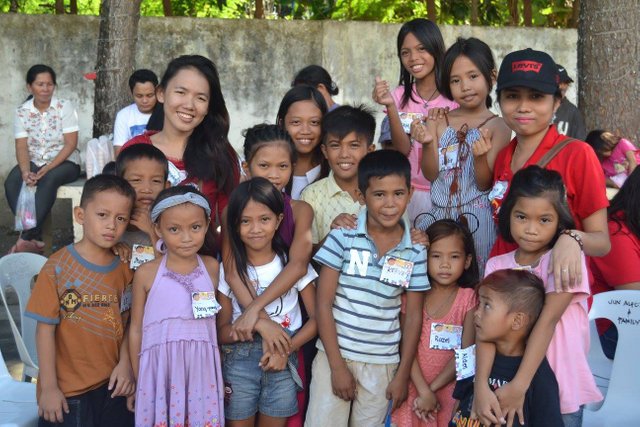 2017 Lectors' Outreach Program
Annually, our church community, the Lectors' Ministry of Sto. Niño Mactan Parish-Lapu-Lapu City has been conducting outreach programs for less fortunate children. Bring Joy, Give a Toy is a program led by our ministry to provide toys as well as gifts and delicious meals to less fortunate children that live within the scope of our parish. This activity usually is done days after Christmas wherein our dear parishioners willingly donate their preloved or even brand new toys to the children. Some even donate delicious meals to fill their hungry tummies.
"Children are gifts from the Lord. They are rewards from Him." (Psalm 127:3) Undeniably, when a kid smiles or laughs, their sincerity overflows, right? Aside from the toys and other gifts, we wanted them to enjoy the day. In order to do that, we, the lectors, prepared everything ahead. Our ministry president created various committees -food, gifts, program, accommodation, and documentation to ensure that the event would be a success.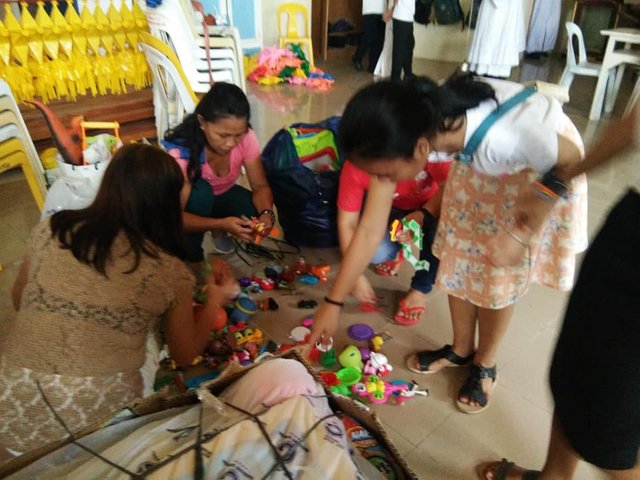 Segregation of Toys for Packing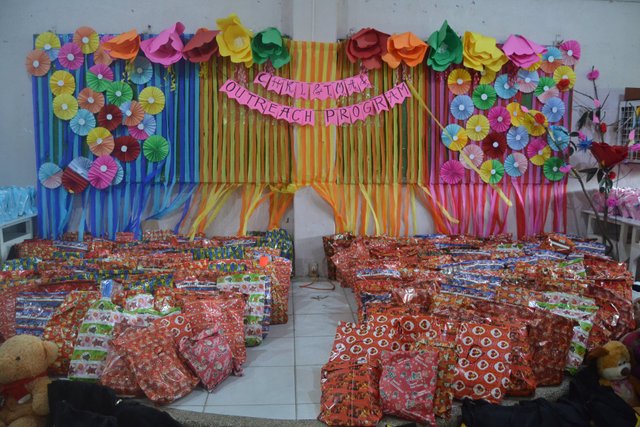 Gifts for Distribution
On that very day, the event started with registration. By the way, the event was exclusive only to the less fortunate kids who can't afford to buy new toys or worst, food. The children from the different clusters would write their names and address. Afterward, they were given name tags wherein each tag has a code that serves as their raffle entry. Aside from the gifts that they individually received, there's also a chance of winning additional gifts. Thanks to our sponsors for these ample gifts.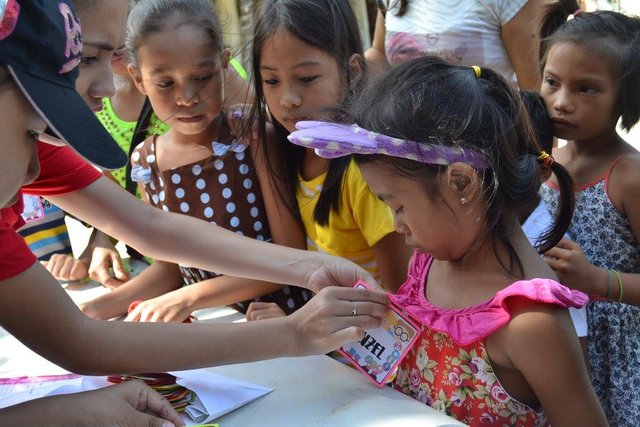 A short program with lots of games, presentations, and a raffle draw was made to entertain the kids. As you can see, the lectors exerted effort in dressing like the children's favorite cartoon characters such as Olaf from Frozen and Tinkerbell. Jollibee was of course invited to the event for as we all know, everyone loves him, not just kids, but also us.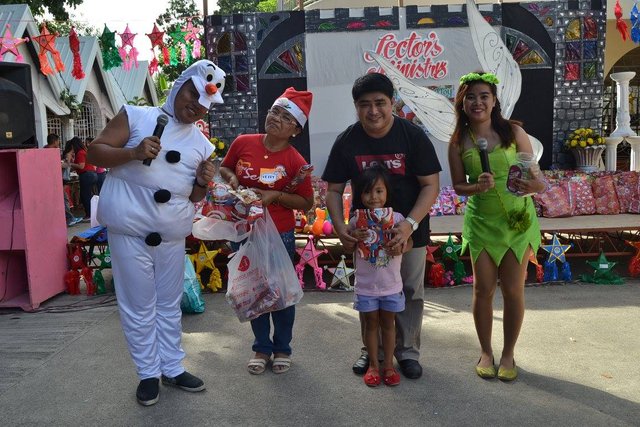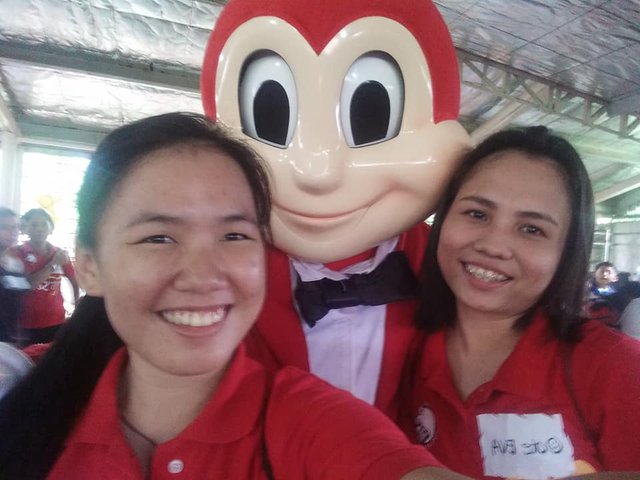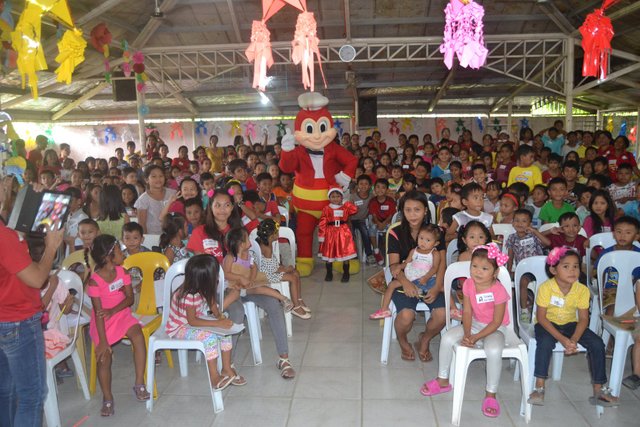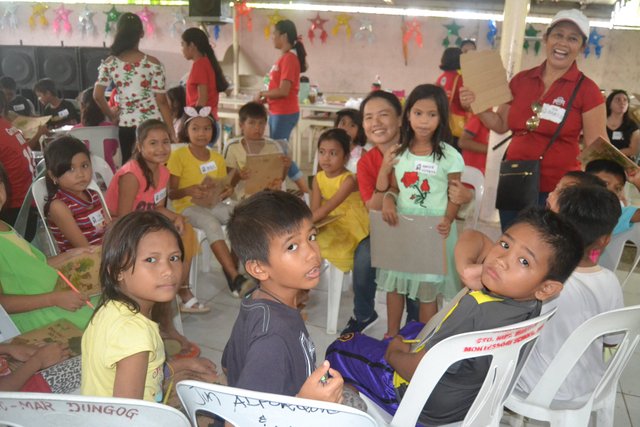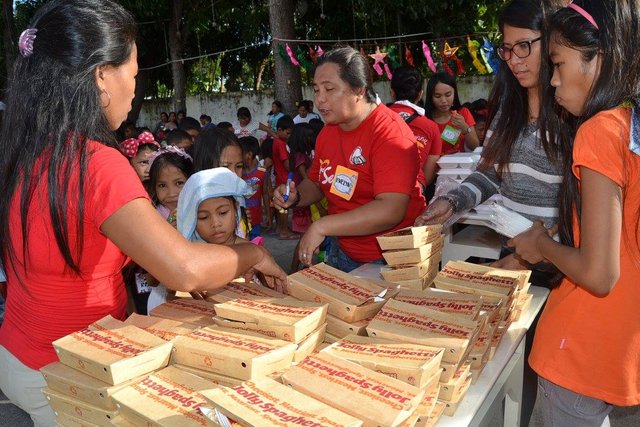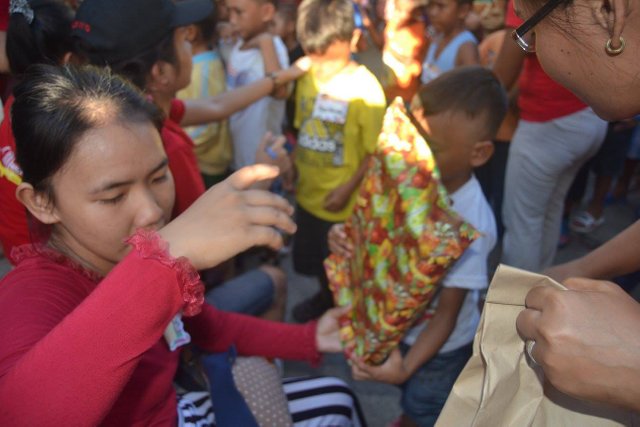 The ates and kuyas from the ministry were in charge of maintaining the orderliness of the children participants from the very start of the event to the distribution of food or candies and finally to the gift-giving.
Even though the event was quite exhausting yet at the end of the day, hearing the "Thank You's" and see how we have brought happiness to kids were fairly enough to compensate for every drop of our sweat. Unfortunately, during the pandemic, this event was discontinued. Nevertheless, if given a chance to be part of this outreach program once again, I'll be gladly lending my hand to our ministry.
My entry has been quite long but thanks so much for reading this far. May God bless you always!