Plastic Bottle Bricks
Good day everyone! Let me share to you one of the initiatives of our community in building a Plastic Bottle Bricks. We made this initiative to reduce plastic trash by recycling used plastic bottles and plastic wrappers by making it into bricks. Here how it is. 👇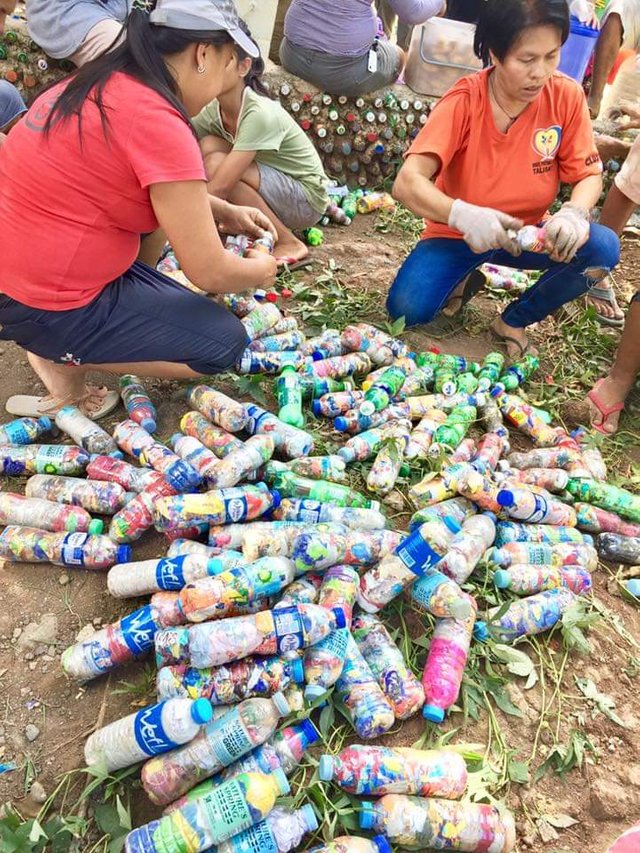 First you need these materials:
🔺Plastic Bottles
🔺Plastic Wrappers
🔺Portland Cement
🔺Washed Sand and Gravel
🔺Reinforcing Steel Bars (RSB)
The first step that you will have to make is putting and compressing the Plastic Wrappers into the Plastic bottles, leaving no space behind so that it will become solid as a brick. Then close the bottle tightly.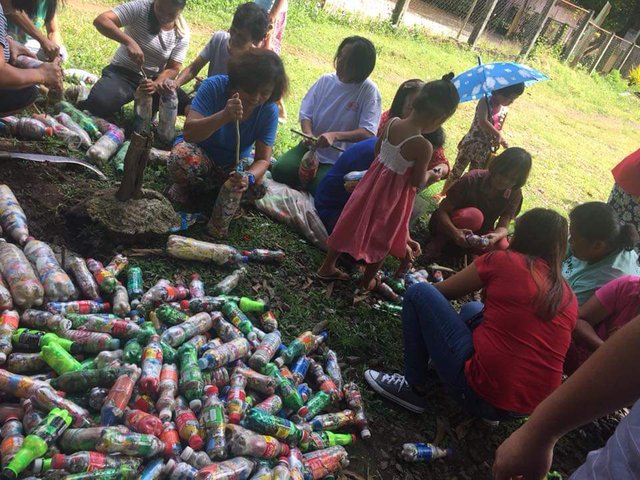 While putting the wrappers into the bottles, ask someone to mix the Portland Cement and washed sand and gravel for the foundation and base of the brick.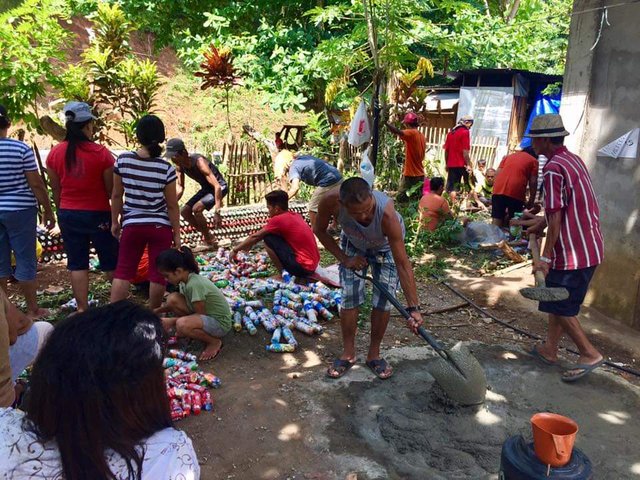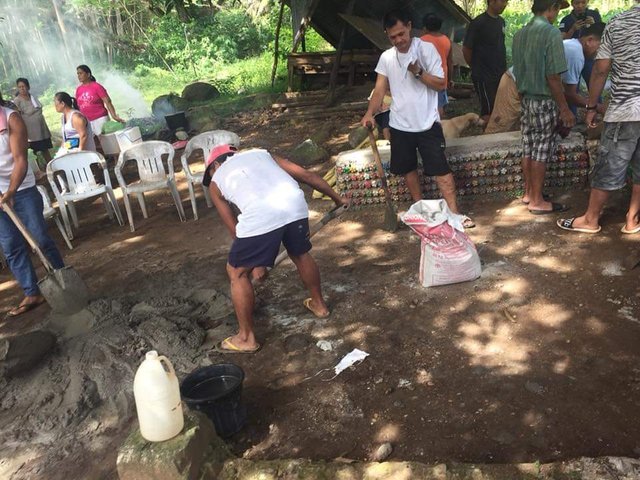 After that, make a file of plastic bottles and add on the cement to form a concrete brick. Make sure to put the Reinforcing Steel Bars (RSB) on each foundation and in the middle of the bottles so that it will durable and solid.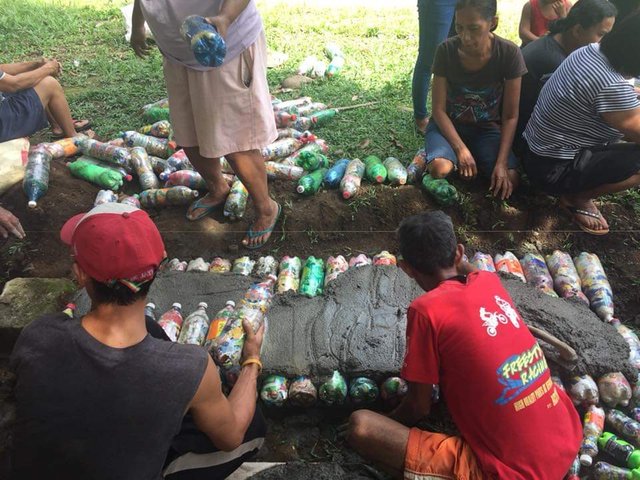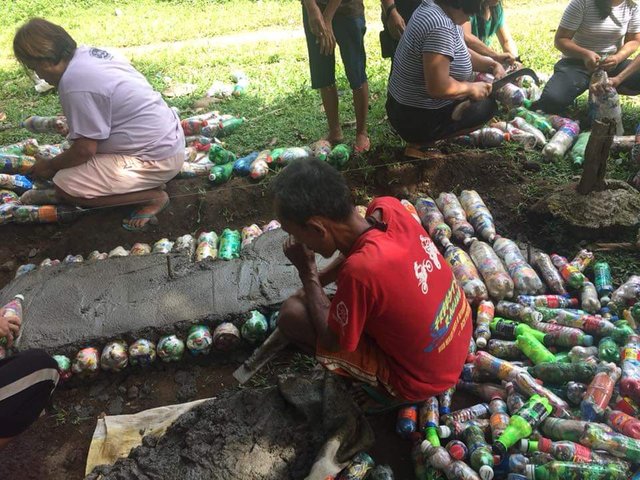 Ask your community to help in making that initiative. 😉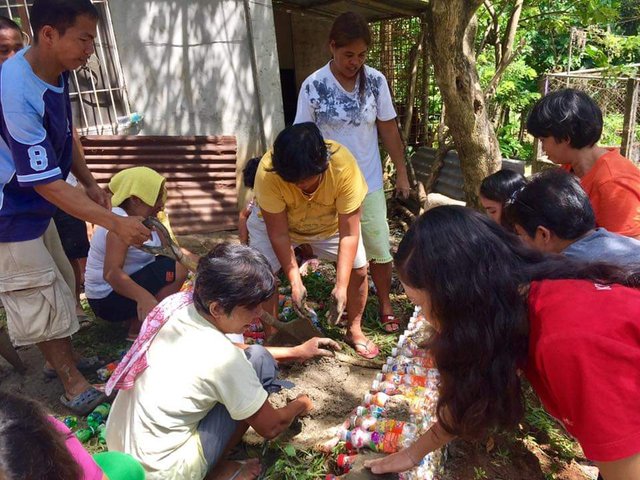 You can make your own design in making a brick, you can be creative in doing it. Just file them up. Then, you will see the outcome afterwards.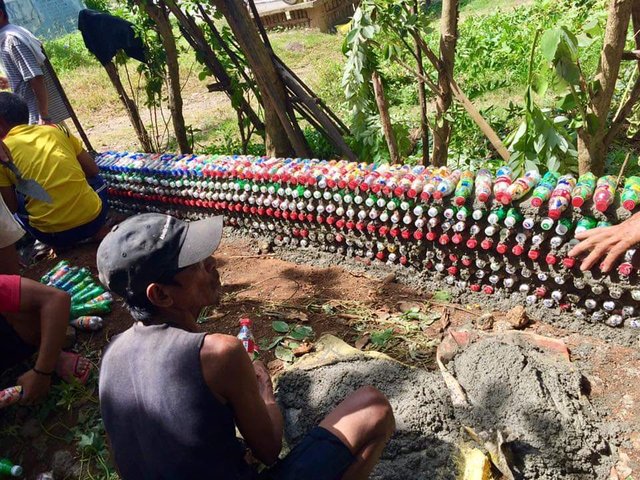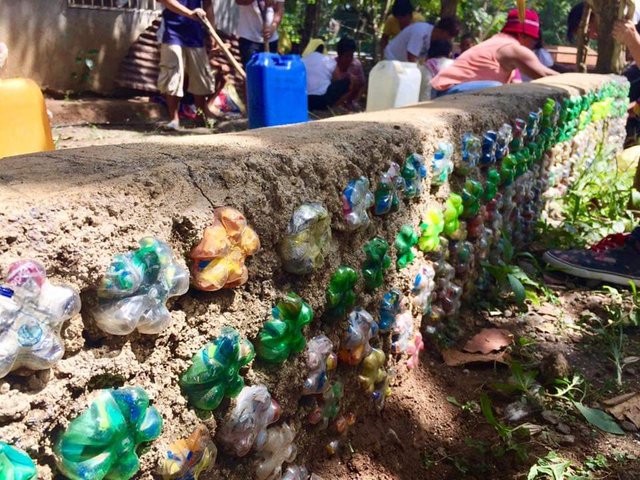 This initiative was made possible with the help of the women's association in our community and also with the support of their husbands. We replicate this initiative into the neighbouring barangays in the community helping them manage their trash into purposeful one.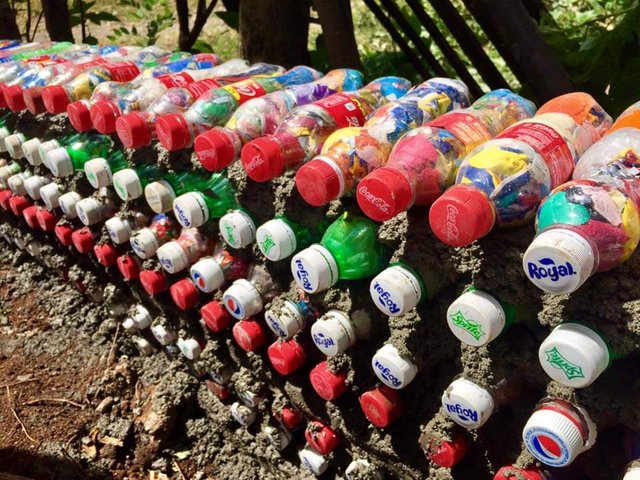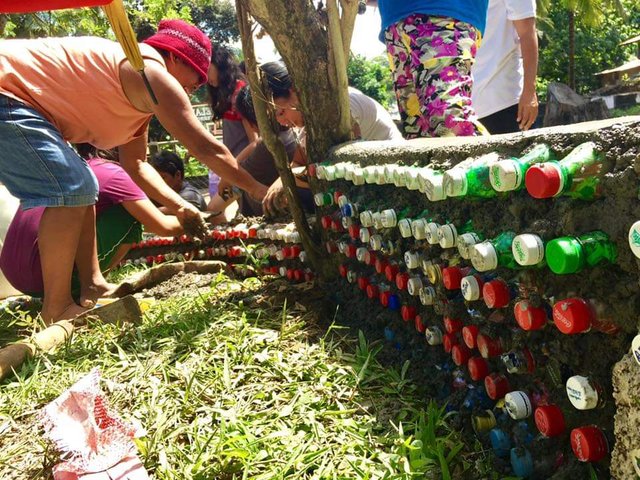 This is the end product of the Plastic Bottle Bricks Initiative 👇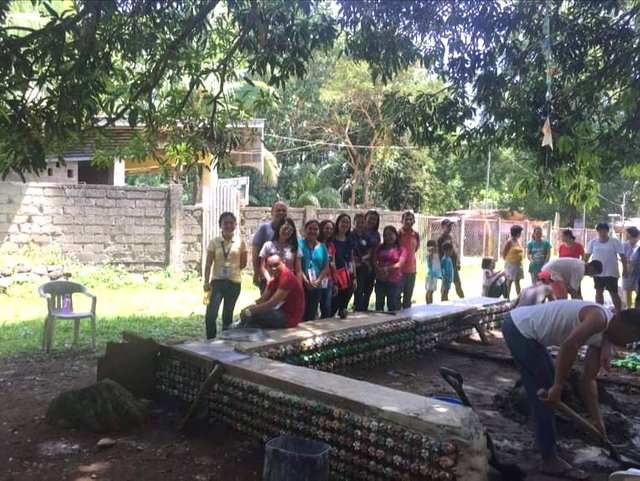 Photo details:
Building community - photography (All photos are mine)
Location - Talisayan, Mindanao, Philippines 🇵🇭
Camera used - iphone6
Photographer - @yumaie28
I would like have this opportunity to thank the community of Talisayan and my colleagues in helping make the initiative a successful one. A lot of barangays in Talisayan has replicated the Plastic Bricks.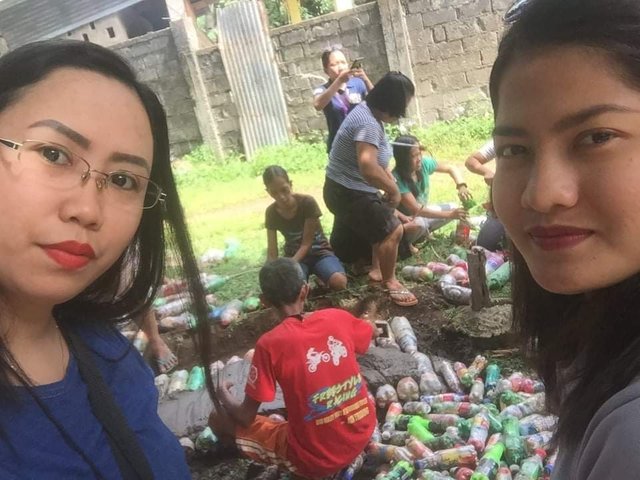 Ludelle(left) my colleague and yours truly (right)
Also, I want to thank @steemcurator01 @steemcurator02 @booming @booming04 @booming01 @steemwomenclub for the opportunity to share this wonderful community activity.
And a special thank to Nanay @olivia08, Ms. @mervamps, Sir, @long888 @atongits @uwanderer for the support and assistance. ☺️