RESULTS // Local food Competition/Steem Activity Club// Award 30 STEEM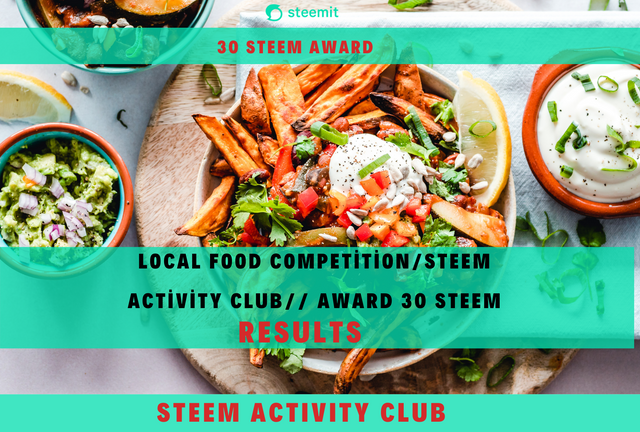 Hello friends;
We left behind a nice competition and our local food competition, which showed great interest, ended on 14/05/2021.
Thanks to you, we have learned many local flavors with very different ingredients. As Steem Activity Club, we will always try to be fair and we had a hard time in our choices. We set ourselves some criteria and tried to make the choices in line with these criteria. Our aim for all time; It will support unvoted posts and new users. I hope we could be fair. :) We hope to see you here with more activities. Let's grow together, contribute to this beautiful platform and support each other more.
Congratulations to the winners.
PRIZES
6x5 total 30 steem awards will be distributed
6 accounts will equally receive 5 steem rewards.


This way of award distribution is more fair :)
Participants & WINNERS

Cc.
thank you for supporting...

Support us for the growth of our community.
Please Resteem and Upvote.
#contest #steemactivityclub #mydaiyactivity #activity #steemitexclusive #turkey #localfood1