NEW COMPETITION. Steem Activity club Art Competition - '' Painting Artwork Interpretation - Analysis. '' 10 STEEM awards.
Greetings, dear steemians.
We will organize a new contest with you. I am happy to announce this
There will be good competitions on certain days of the week.
The competition will cover every topic. Such as food, sports, painting, games, projects and works of art.
Today I shared the Photograph of the Art Work. You will comment by preparing a separate post.. I will give a work of art, I want you to comment on this.
We would like to have quality content in our community. That's why we'd love to see your art experiences. What is your perspective on art and how is it? It would be nice to put them into analysis and interpretation.
I want you to interpret an art painting. 2 Steems will be distributed to 5 people who comment on the Table below.
Rene Magritte, 1937 - '' Healer ''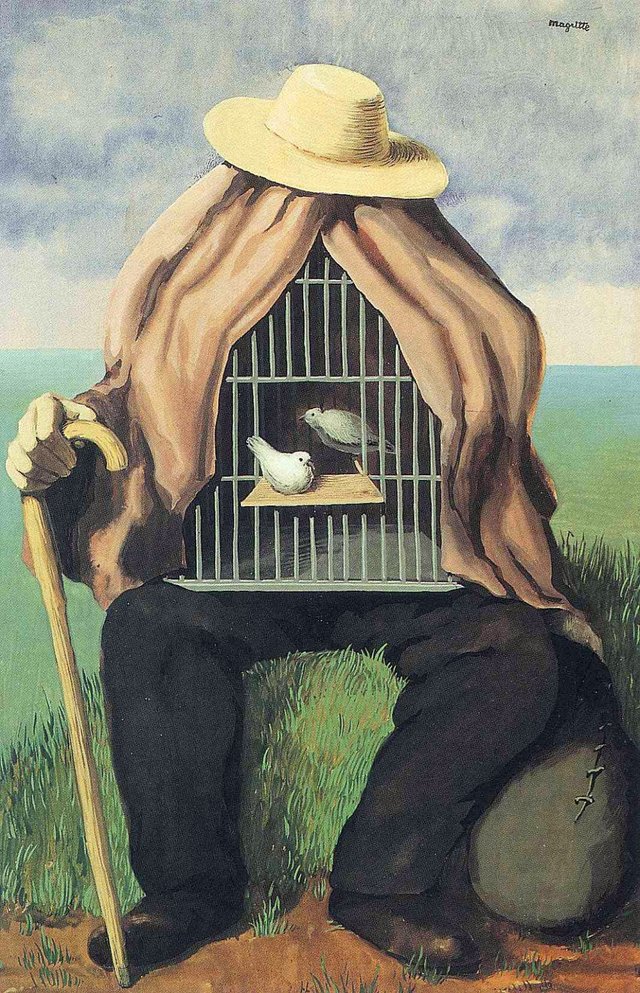 →Made by whom. Which years, which trend. Why?
→Interpret the picture.
→What does the picture evoke to you?
→Which current is connected to, what do you see when you look with your eyes.
→What are the details in the picture? What Does It Feel?
These questions are hints. You will also interpret this work of art. Be original. Do your research. ;) ;)

---
Competition Conditions
---
Please do not tag SC01 and other curators :)
Write your Art post of at least 150 words.
You can write in any language, you are free.
Your posts must belong to you. Do not plagiarize. Indicate the bibliography of the photos you have taken.
Submit your art link in the comment field on this post.
Submit your ART POST to the Steem Activity Club community here.
Share your post on your wall.
You must invite at least three friends. :)
Share your post on any social media. Put it in the comment as evidence.
You are requested to follow us. @pygmalion34, @steemit-turkiye, @habercitr
Your #steemactivityclub, #steemactivityart hashtag and (an example from the country your post is from; #turkey) take these tags seriously.
Our Discord addresses : https://discord.gg/c78RZv6e
Our Discord addresses : https://discord.gg/8VD8a9v4
---
End Date
---
---
Awards and Winners.
---
| Winners | 5x2=10 Steem(prize equal to five people.) |
| --- | --- |
⫸ 2 STEEM will be distributed equally to 5 people. Only Five people will be selected to interpret the best Art painting. Plagiarisma is forbidden. Be original. Indicate your research sources.
⫸ '' If there is a lot of participation in the competition, the prizes may increase. This will be shaped by the active person. It may come as a surprise.

STEEM ON

Steemit is a part of our life, a philosophy of life.
Steemians, our energy source is Steemit. With Steemit towards the top.

Support us for the growth of our community.
thank you for supporting...
Best regards,