RESULTS//Contest to increase Steem Power //%100 Power UP// Awards 100 Steem @steemit-turkiye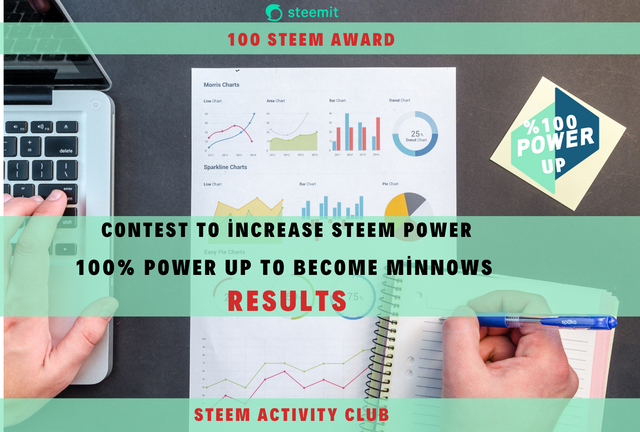 Hello friends
We are really happy that many users participated in this contest. The importance of Steem Power is enormous, so we must strengthen our account by constantly powering up.
Our contest, which we started on 03/05/2021, ended on 13/05/2021. 4 of our friends, doing their best, uploaded the steem power to their accounts and became the winners of this contest. We want other friends to be selfless in this regard.
When we started this contest, our @steemit-türkiye account had 7 SP. By converting all the awards we received to Steem power, we increased the power of our account to almost 1k. This is a 10-day success for us, our goal is to reach the 5k goal after 1 month. We will continue to work for this


Wallet screenshot of our @ steemit-türkiye account on 03/05/2021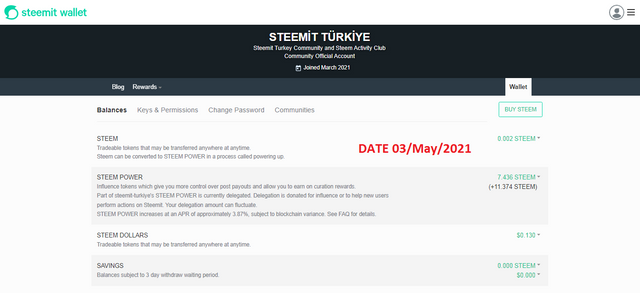 Wallet screenshot of our @steemit-türkiye account on 14/05/2021

You have to set goals for yourself and work hard to achieve those goals.

Thank you very much to the friend who participated in the competition. I congratulate the winning friends.
Awards
4x25 total 100 steem awards will be distributed
4 accounts will equally receive 25 steem rewards.
Participants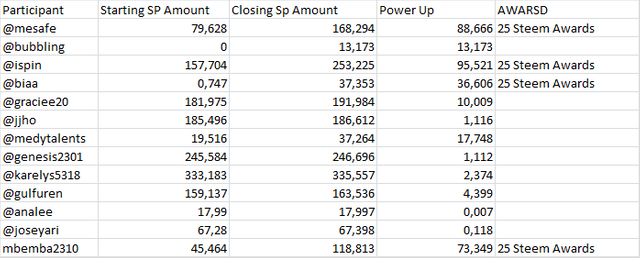 Participant
Starting SP Amount
Closing Sp Amount
Power Up
AWARSD
@mesafe
79,628
168,294
88,666
25 Steem Awards
@bubbling
0
13,173
13,173
@ispin
157,704
253,225
95,521
25 Steem Awards
@biaa
0,747
37,353
36,606
25 Steem Awards
@graciee20
181,975
191,984
10,009
@jjho
185,496
186,612
1,116
@medytalents
19,516
37,264
17,748
@genesis2301
245,584
246,696
1,112
@karelys5318
333,183
335,557
2,374
@gulfuren
159,137
163,536
4,399
@analee
17,99
17,997
0,007
@joseyari
67,28
67,398
0,118
@mbemba2310
45,464
118,813
73,349
25 Steem Awards

thank you for supporting...

Support us for the growth of our community.
Please Resteem and Upvote.
#steemactivityclub #activity #steemitexclusive #contest #steemit-turkiye #promo-steem #mydailyactivity