FLASHMOB "An unforgettable adventure of SUMMER 2020" in #SaturdayMemories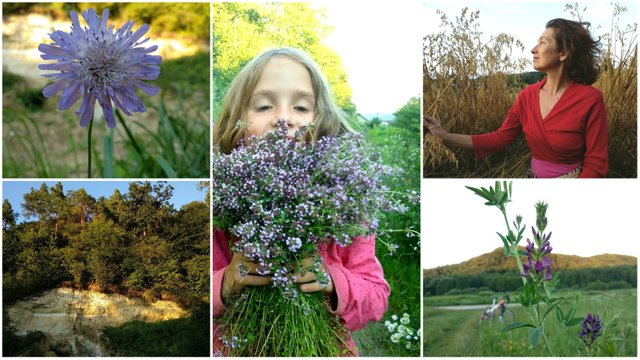 Hi dear SaturdayMemories community fans. I want to announce a FLASHMOB "The most memorable adventure or walk of the summer 2020", so that we have this message always before our eyes and have the interest to go back to the summer of a year ago to clear our Google archive and leave only the best photos to remember. Say "thank you" to the past again to remember our sweet moments that inspire us. Free up memory in our smartphones for new adventures and new photos, which we will share in #saturdaymemories later :)
So, this initiative lasts until the end of the summer of 2021. Find at least 5 photos you took last summer. These can be photos of nature in your home region or walks in a new city or country. It is desirable that you personally were at one of them! As usual, describe your emotions - 200 words. We will be interested to know more about you: about your hobbies or the nature and customs of your country. The best posts will be submitted for support. And of course, invite your friends to join our community! While we write our memoirs, remember to take racist photos in food establishments and also unique discoveries made by human hands during your travels. Maybe we will continue our competitions later!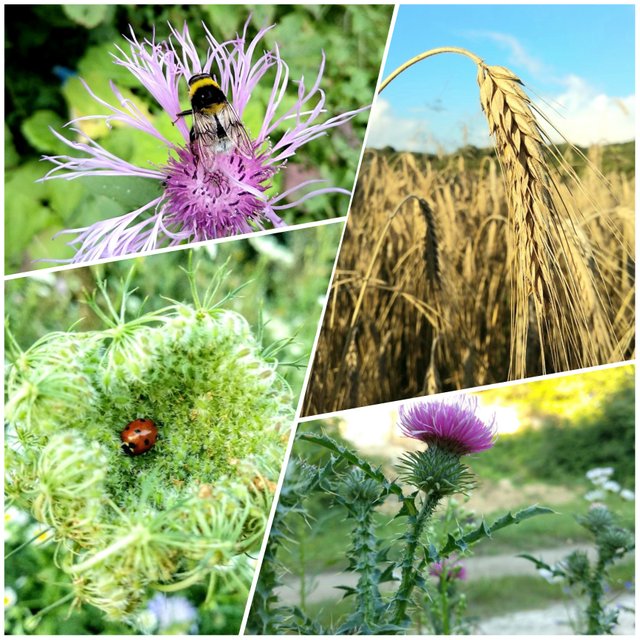 Привіт дорогі прихильники спільноти SaturdayMemories. Я хочу оголосити ФЛЕШМОБ "Найпамятніша пригода чи прогулянка літа 2020", щоб ми мали це повідомлення завжди перед очима і мали зацікавлення ще раз повернутись в літо рік тому, щоб очистити наш Google архів, і залишити лише найкращі фото на згадку. Сказати ще раз "Дякую" минулому, щоб пригадати собі наші солодкі моменти, які надихають нас. Звільнити память в наших смартфонах для нових пригод і нових фото, якими ми будемо ділитись в #saturdaymemories пізніше :)
Отже, ця ініціатива триває до кінця літа 2021 року. Знайдіть принаймні 5 фотографій, зроблених минулого літа. Це можуть бути фотографії природи у вашому рідному регіоні або прогулянки новим містом чи країною. Бажано, щоб ви особисто були в одному з них! Як зазвичай, опишіть свої емоції - 200 слів. Нам буде цікаво дізнатись більше про вас: про ваші захоплення чи природу та звичаї вашої країни. Кращі публікації будуть надіслані на підтримку. І звичайно, запросіть своїх друзів приєднатися до нашої спільноти! Поки ми пишемо свої спогади, не забудьте зробити смачні фотографії в закладах харчування, а також унікальні знахідки, зроблені людськими руками під час подорожей. Можливо, ми продовжимо наші улюблені змагання згодом!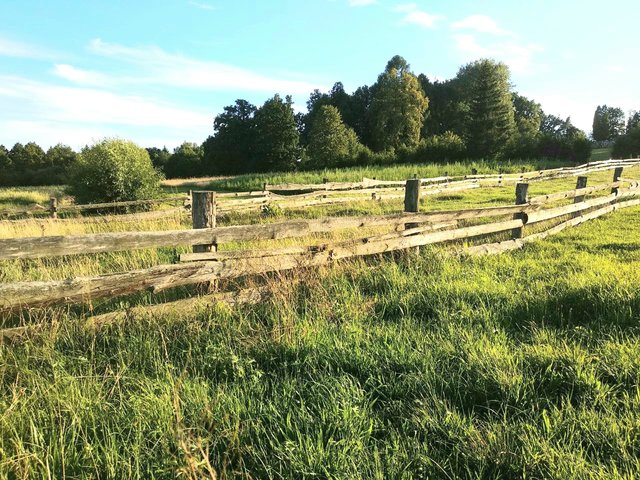 Today I want to share with you my wonderful day in the thyme paradise. My story will be in Ukrainian.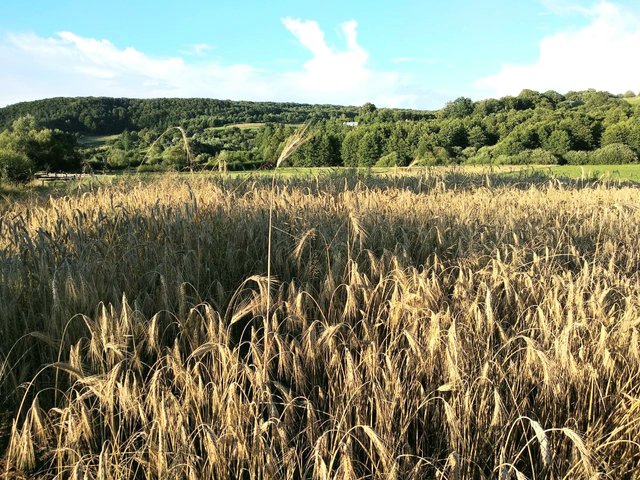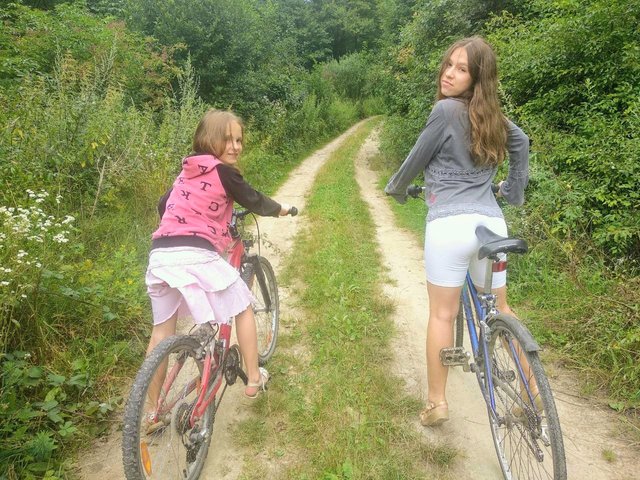 Літо 2020 було спекотним і ми могли виїхати на прогулянку лише ввечері після 18 год. В липні наступив чебрецевий рай в нашому селі Рокитне, коли нагріта земля дарує нам свої аромати, і одного разу ми поїхали з моїми доньками на велосипедах, щоб досліджувати дику природу, через пшеничні поля та вздовж стрімкої річки , де яскраве сонце пофарбувало польові квіти у захоплюючі кольори!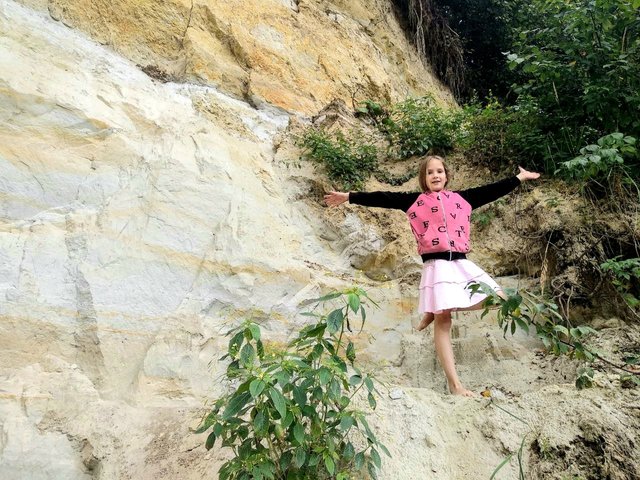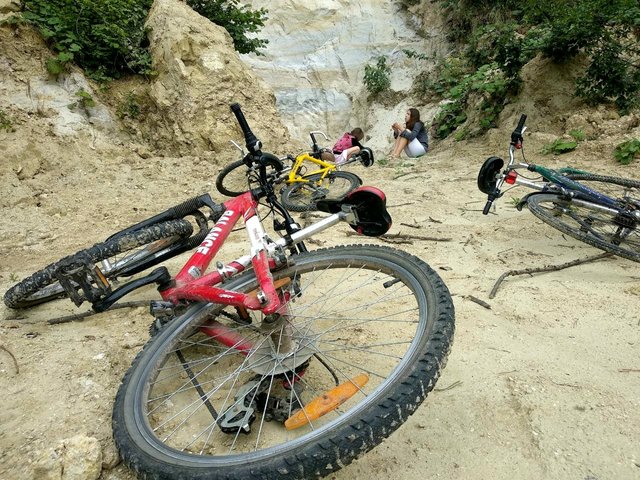 Зупинившись біля маленького пісчаного кар'єру, ми залишили велосипеди і вирушили досліджувати дику природу. Докола цвітуть різноманітні польові квіти, які ми любимо збирати на чай. Деревій, суниці, чорниця та чебрець - улюблені.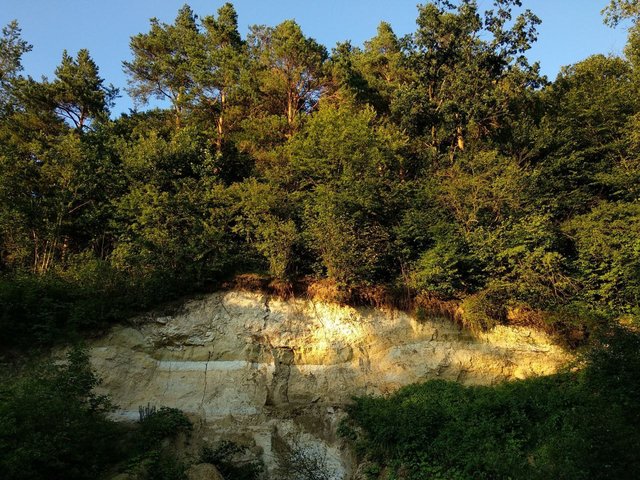 Rokytne, Lviv region. Ukraine.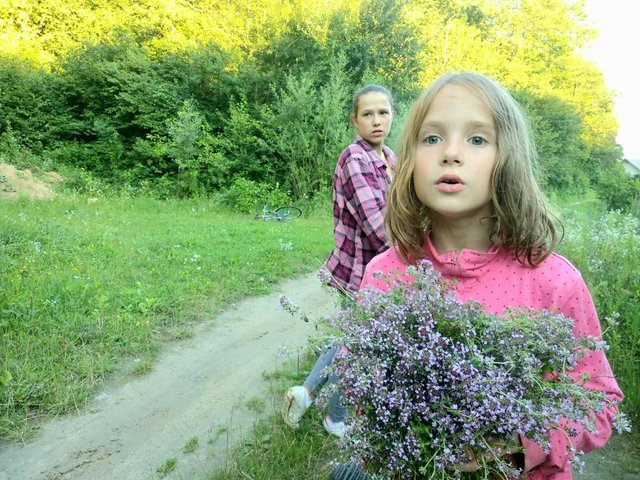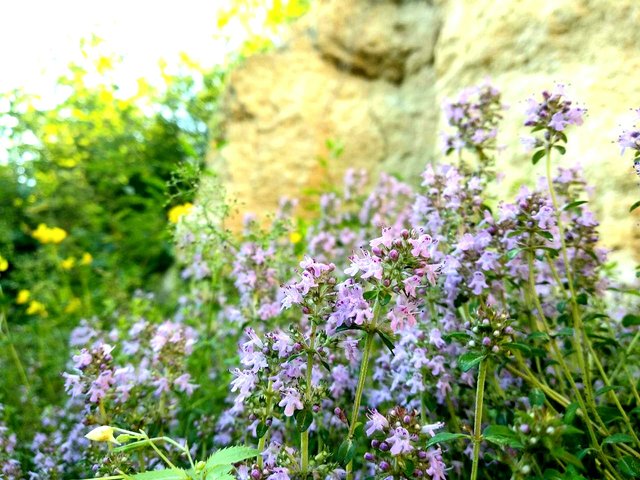 Збір чебрецю - завдання непросте. Він росте серед трави, і потрібен час, щоб стебла запашних квітів скласти в великий букет. Але Даринка мені допомогла і у нас вийшов розкішний букет. А ти знаєш, який чебрець ароматний?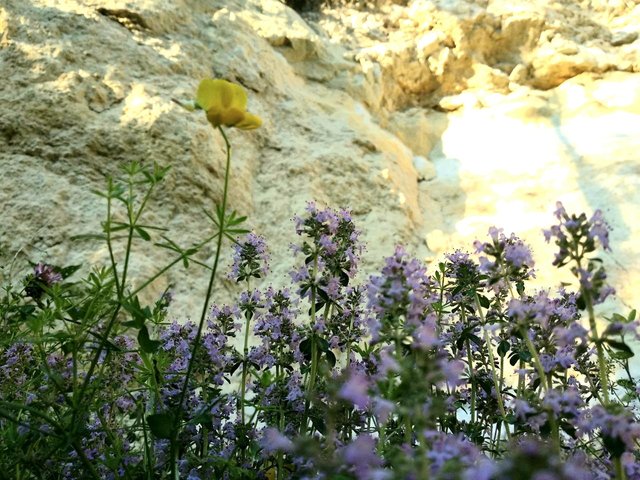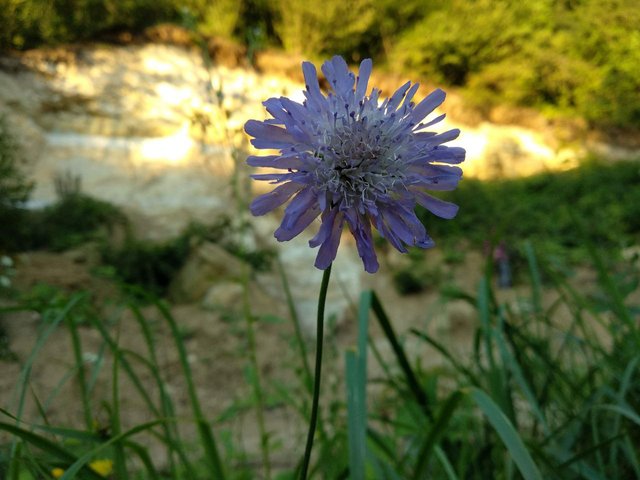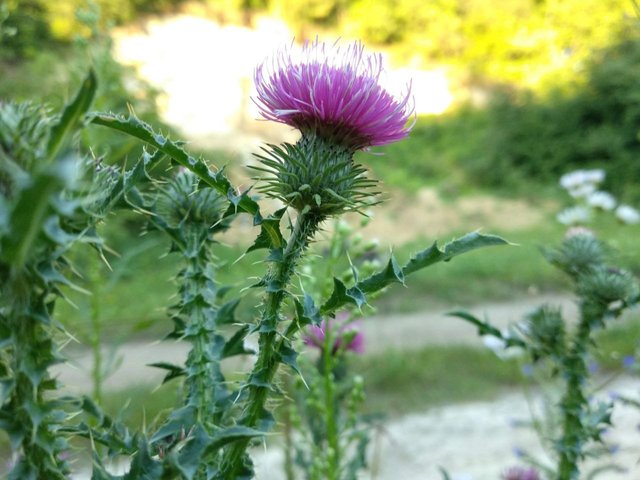 Ми провели кілька годин серед дикої природи села Рокитне, яке дуже багате на різні види квітів. І наповнені цим літнім раєм, який так швидко минає, відправились додому!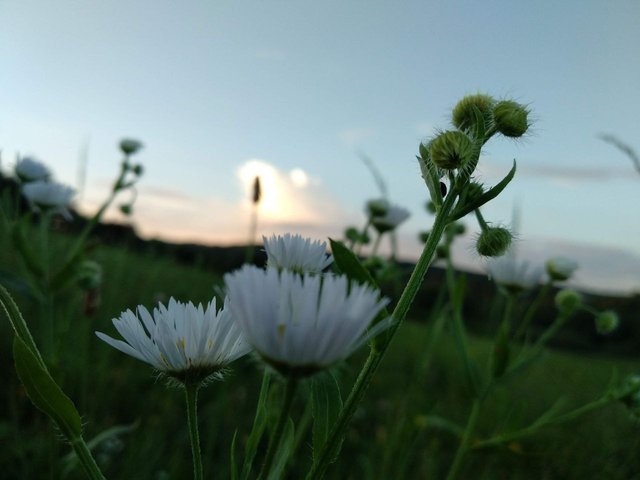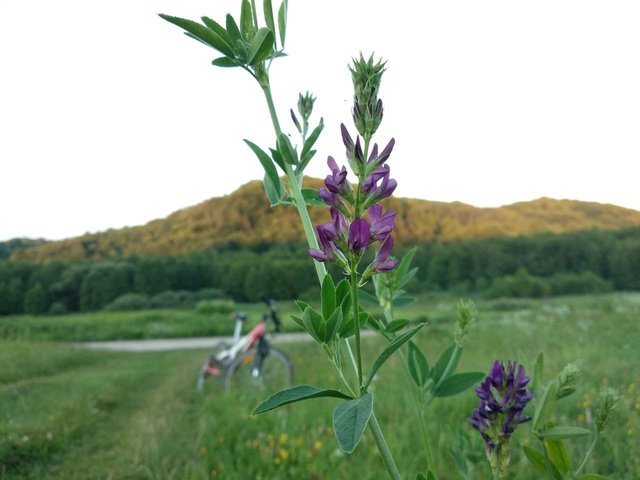 Сонце сідало над горою навпроти нашого саду ...
Ми на мить затримали погляд на нашій горі, за якою тече швидка річка. Ми щойно були за цією горою. Прекрасна квітка польового гороху також потрапила в наш об'єктив і доповнила нашу колекцію дикої природи в селі Рокитне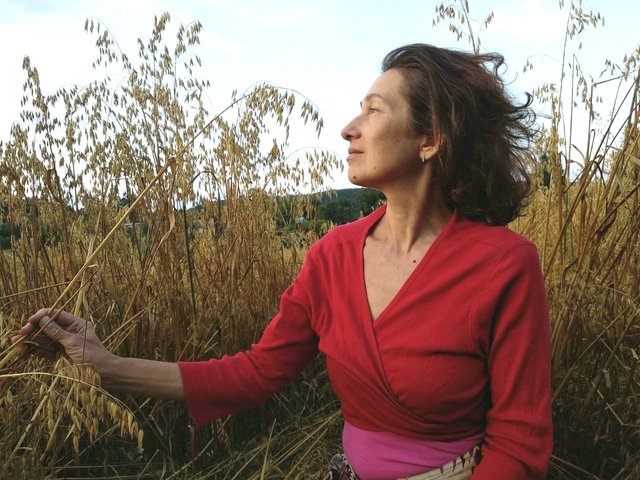 Іноді не потрібно їхати далеко, щоб заповнити свою душу незабутньою мандрівкою на рідній Землі!
Поділіться своєю найпамятнішою пригодою або прогулянкою минулого літа 2020 в #saturdaymemories
Увага! Під час нашого ФЛЕШМОБу ми можемо написати допис в спільноту спогадів в любий день тижня, але лише один допис в тиждень від кожного автора.
Sometimes you don't have to travel far to fill your soul with an unforgettable journey on your native Earth!
Share your most memorable adventure or walk of last summer 2020 in #saturdaymemories
Warning! During our FLASHMOB we can write a post to the community of memories on any day of the week, but only one post per week from each author.
I will be grateful
@steemcurator01 for supporting.
And we are also grateful for the support of our community
@booming01, @booming02, @booming03, @booming04
Sincerely, admin @olga.maslievich