Cap Dua Gajah : Who we are, and why we are here
Rice, for centuries rice has been the Asian region's staple food source before the introduction of wheat from the Western countries through trading; and for the last 33 years, we have been emphasising gluten free ingredients as the staple diet in Malaysia since our ancestor's time as flour traders.
Our location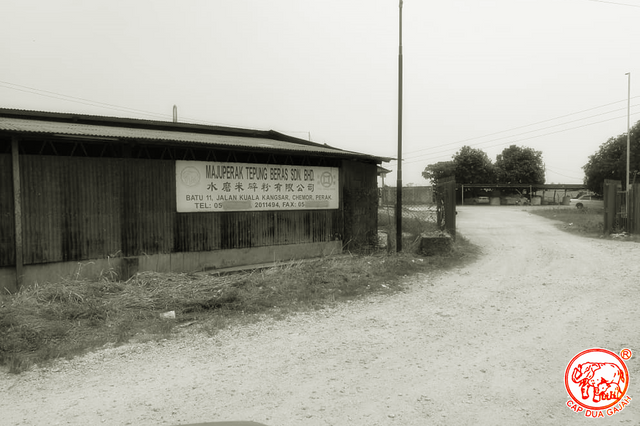 Our factory is located in the State of Perak, with our own property and since then we have been supporting local farmers particularly produces rice through Bernas (National Rice Foundation) To ensure the quality of the flour is standardised to suit our branding, every grain is carefully filtered, refined and packed with our own machinery.
Our forward mission in for 2020
Being part of giving back to the society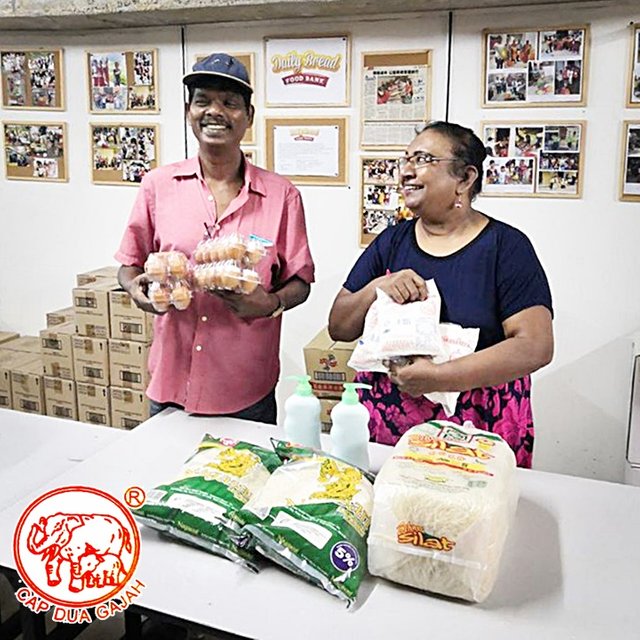 Food Bank Outreach leader (holding our rice flour product) and recipient showing their received items per family
We have recently started our collaboration with @gtpjfoodbank to support the local hard-core families who are struggling, particularly those who were recently laid off from jobs or the usual bread-winners with a minimum wage of USD 240 who have been ill and unable to support the family; most of them reside in the capital city.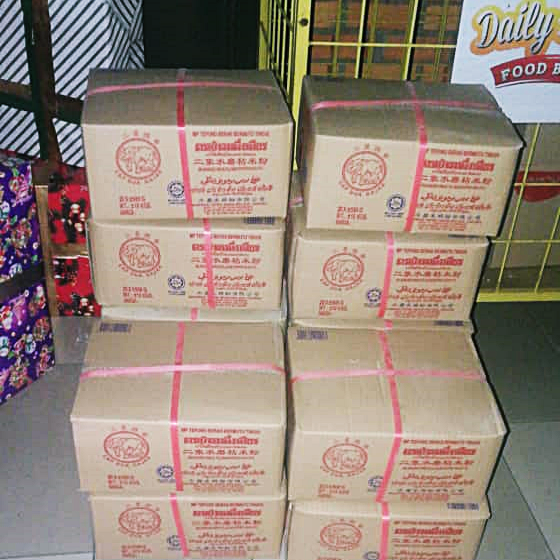 Our recent participation with the Food Bank's Christmas Giving project
Despite that these families are eligible for the BSH (Bantuan Sara Hidup) social aid for families in need, many of these families are still in queue to receive aid. What we hope is that the collaboration that we are having with these families we are able to assist them to have healthier food choice instead of can food.
Introducing affordable Gluten-Free option products in the Asian region
Even though there are a lot of gluten free recipes existing on the web, for South East Asia region, particularly Malaysia, is very expensive to obtain almond, coconut based flours since they are mostly imported into the region. Our goal is to re-introduce our multi-culture, Asian infused dishes with the products we have, and we hope with this sharing we can extend the introduction of our products to further region; especially we are noticing that there are more and more gluten-intolerance happening in many society.
And learning + sharing other cultures that adopts rice flour as part of its main ingredient too.
We hope that you have found our simple introduction pleasant and we hope you will follow our sharing in the future.
Yours truly,
Cap Dua Gajah
Where you can find us in mainstream media

ps: 1% of this post goes to null in the support of keeping STEEM alive