Happy New Year 2020, with fresher ledger, and more active manual curation
2020
A lot of people would have said that this is a very special year because of the 20/20 perfect vision.
As for me, it is a perfect time to have a clear ledger of all the stakeholders and delegators alike so that everyone benefits.
The start of this account 2 years ago was that I wanted to help donors of the Food Bank to have that little incentive back in the light of supporting its ministry and also for the #steemit community especially when they strive to work towards making steem as part of a token of exchange utility coin for goods in the real life; or even a direct trading between donors and those who are striving and living on Steem.
I started with even the delegators had an automated "growing stake" from what they have already staked upon so that their dividend % will increase as the time goes; but this becomes a really messy ledger if your calculations aren't that clear cut.
Besides those who are in the Steem community would probably need their steem to be used for their own needs, so this staking on didn't really work much
And last year from September onward I started to clean up my ledger and made sure the non-friends / related steemians who delegated to this account in the light of supporting this idea get their % dividend according to their delegated % whenever a curation reward collected manually, and the ledger became a little simpler yet as other stake holders grow, the delegators' stake % reduces; yet they will be receiving their steem on their accounts.
But I guess this is usually what happens when pooled rewards gather together. When more people stake on the same pool those who remained in the same % will eventually have a smaller piece of pie.
Then it got me thinking about the steem value that has been bearing the last 2 years, the % of SP they hold doesn't really encourage writers to provide good content, and this account that has been trailing other community accounts didn't manage to full out its potential.
Therefore this year there will be a slight change on delegators' dividends, where all dividend curation rewards from delegators will be forwarded back to the delegators' account either via steem / sp every 3 times I manually collect the curation rewards; whereas charitable investor stake holders will continue to grow its stake inside the DSES account with an open source readonly sheet accessible to view.

As for last years' dividend from delegators, I have already transfer the due amounts.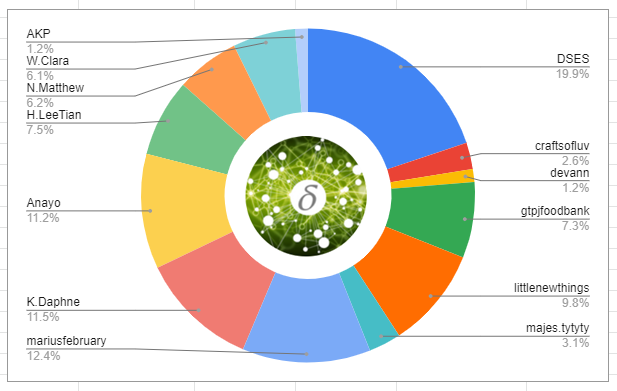 So starting from January 01, 2020, we have a fresh % of delegators with a little extra delegations.
---
Moving forward...
We (@dses and @gtpjfoodbank) managed to convince a kindhearted struggling rice flour mill to join the Steem community when they were thinking how to re-market their products, this not only have a little give back their continuous donation to the food bank the past year ; and among the process they will be joint-organising with @qurator on a special monthly Rice-illicious cookoff for all Steemians around the world.
We already have judges + guest judges ready for the cook-off manual curation, and we are just a tiny bit left to firm up everything. Be sure to check out Rice-illicious Community Page for the announcement, that will be coming after @qurator's official competition announcements.
2020 can be a wild ride for the Decentralised Sustainable EcoSystem, and I personally hope that you will stay tuned as to see more ideas and ways to sustain this amazing community and make STEEM great again ! (pun intended)
Until then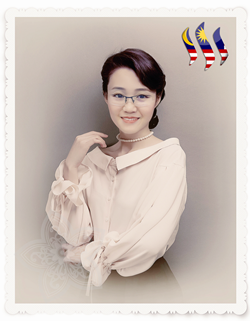 #dses
initiative member.
A technology can come and go; but when a lifestyle is applied to it, it becomes a new revolution.

ps: 1% of this post goes to null in the support of keeping STEEM alive