I just created the website News.ChatCrypto.org leading to the NewsDac Community I paid 9 steem for, and I paid 100 ENG only $9 for Steem-Engine Token creation. Crypto News Front End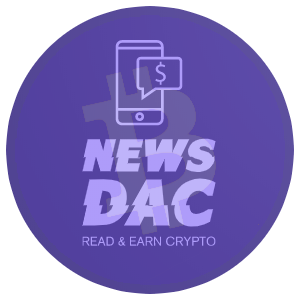 NEWS Token has been created and it will be Airdropped to PAL and High Quality Authors. this community will serve as the testing grounds while Staking SCOT Nitrous and @steempress with a custom Wordpress site will allow us to have a front end page on http://news.chatcrypto.org where ONLY white listed authors will be allowed BECAUSE it will be a WordPress Page where TOP articles will be REPOSTED with authors permission to This @newsdac account (Uness @steempress can allow multiple authors in the same Blog ) Otherwise another solution might be @steempeak tribe for @newsdac to allow for a nice multi author Blog.
Using this community and the NEWS Hashtag with Staking and SCOT as incentive I hope to curate High Quality Coindesk and Telegraph level articles on NewsDac and I hope the News Token can serve as a utility device to allow me to govern and curate, while ads enabled on not only the front end but on the wordpress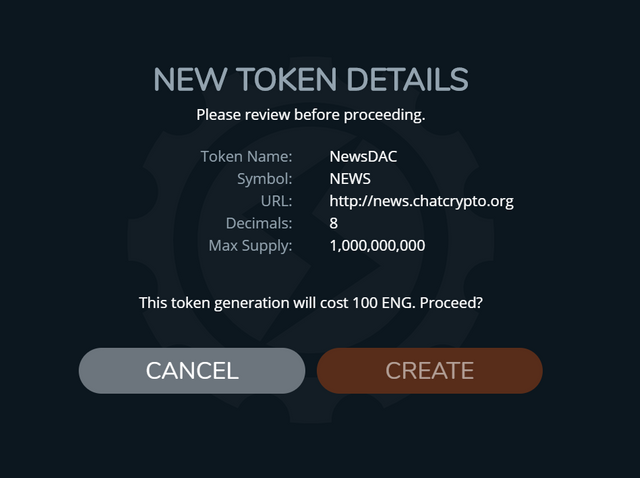 https://steem-engine.com/?p=history&t=NEWS
https://steem-engine.com/?p=market&t=NEWS
NO NEWS shall be issued without voting made by the News dac! Comments can be made below and purchase of at least 1 of the TEST dac tokens TELOS token shall be issued and pegged, with full might of Telos Blockchain and Telos Decide to be used here. I do NOT want ANY spammers to get ahold of ANY news tokens, I want ONLY high quality authors to be DELEGATED NEWS, from the main account which will have a large stake and be able to delegate to multiple high quality authors in the future. I hope to only sell these NEWS tokens to high quality crypto authors. I can recruit from @steemleo and @neoxian.city and I would be happy to have people who write posts that have 3 images, 500-1000 words and which MATCH COindesk/COintelegraph quality! In fact those are longer than needed and this style and template for length is sufficient: https://cryptobriefing.com/
I can Already have a website much better visually looking than crypto briefing but I admire the hustle the post quality the interesting stories and how they post consistently.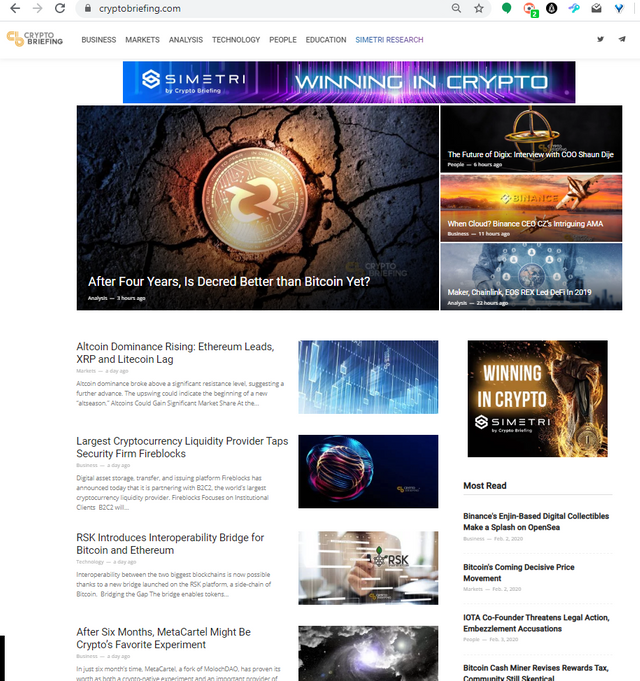 Anyway i want to also show off some Telos EOSIO E government tools we can use for News Dac to make simple Ballots on smart contracts. I also want to use Steem-Engine NFTs and create systems for News Articles of all different categories, Advertising burn back buy back automation, and tipit twitter telegram discord outreach. I would love to have people engaged to get paid STEEm EOS Telos to post comments about the news Articles posted on NEWSDAC or http://news.chatcrypto.org
https://app.telos.net/trails/ballots
Heres a screenshot of the Telos DAC mechanics called Decide on https://app.telos.net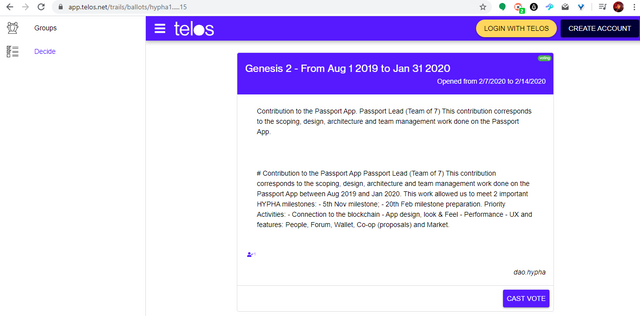 And here this system is showing how anyone can create Ballots and have elections using VARIOUS voting methods from 1 token 1 vote , linear, quadratic, etc So you can select any of the Steem Hardforks in ONE telos drop down menu!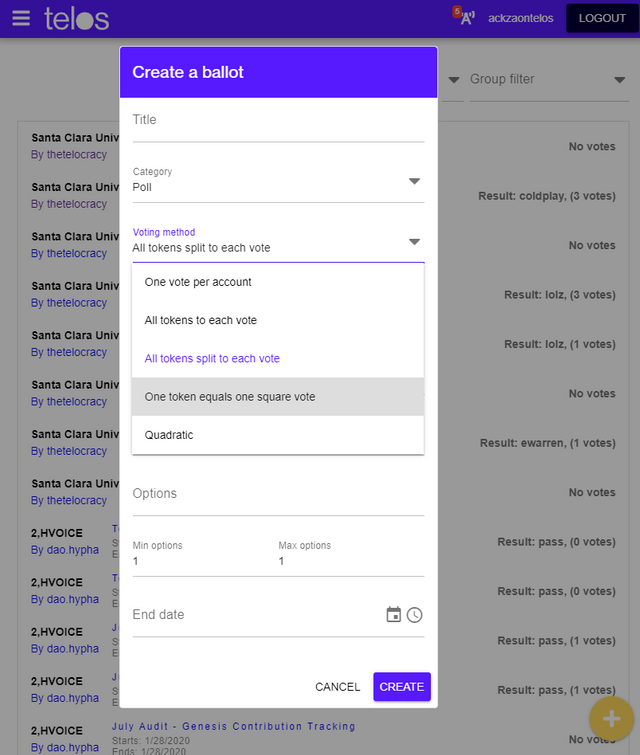 WOw we can select from Ballots that have
One Vote Per Account
All Tokens to Each Vote
All tokens SPLIT to each vote ( i think the english needs to be cleaned up @caleos lol )
One token equals one Square Vote
Quadratic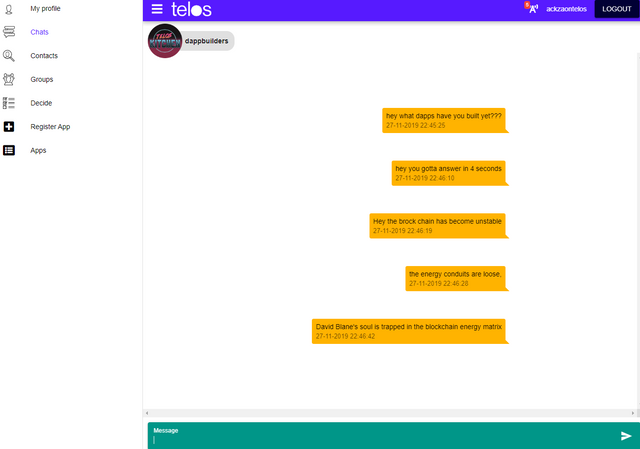 STAKING and SCOT shall be enabled, and I would like to suggest 1% for developers issued and sold this year with remaining < 1 billion NEWS be issued over 50-150 years with a Steem Leo @gerber template which can divide the 1 Billion or 990 Million tokens up into a Century of slow drip payouts . We should allow that 1% to be sold on the market from developers and "decide" upon a single amount of NewsDac to sell on the market to allow users to become influential. After 1-10% of NEWS have been placed on the markets, anyone will be given the chance to buy and post. However, the Nitrous Website for Newsdac will be strict and only high quality posts from white listed authors will be allowed
I am going for a Coindesk or Cointelegraph style news website with part of the NEWS upvotes regularly being given to artists who make cartoon avatars with Coindesk's Coin telegraph style images like this: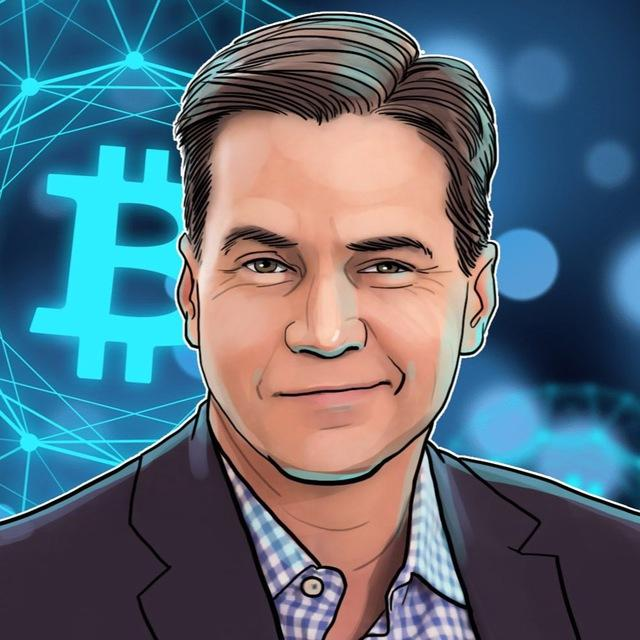 I think we can have great content and stories especially about Steem and all of the great things no one knows about Steem.
Look at https://cointelegraph.com/ for example: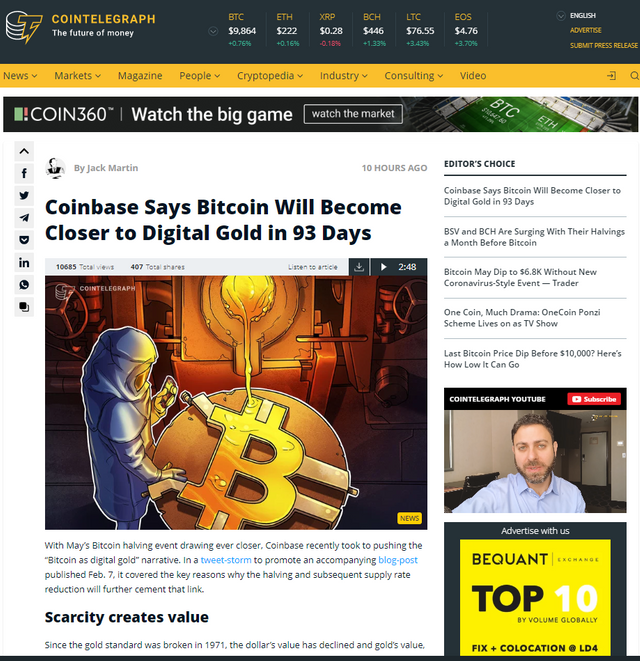 https://cointelegraph.com/news/coinbase-says-bitcoin-will-become-closer-to-digital-gold-in-93-days
If we could start producing Steem Blue Cartoon Avatars @zaxan style steem engine style maybe we could become as big as Cointelegraph, all we need is to add the right images to the interesting stories that are all well cited. I could write so many stories JUST about NFTs and Steem Engine and EOSIO and EOSTEEM and STEEMP on EOS and COmmunities and SMTs and All of it needs News Articles and now is our time to start and even consolidate and generalize the process with NEWS tokens.
https://steem-engine.com/?p=market&t=NEWS Make your bid now if you are an experienced Article Writer and we will consider selling you NEWS stake, or, delegating NEWS stake . Ads from this site will go to buying and burning NEWS tokens. NEWSDAC stories showing up on the Nitrous Page OR on a Wordpress Site with @steempress WILL allow us to have websites that competes with Coin telegraph to deliver crypto news content. We can get views without users logging in and we will still monetize views and those who do login to comment will earn NEWS tokens for discussing crypto, and those who really write insightful comments will be free to write posts but we will ONLY display posts from approved white listed tags , it will be approved posts only, steempress on a wordpress site will allow us that as well, using one single account on a wordpress site. We have many options here and Im excited to have a news style Site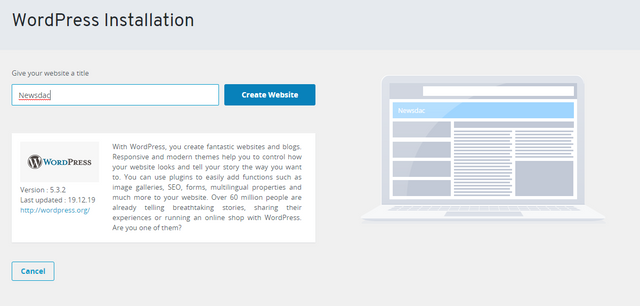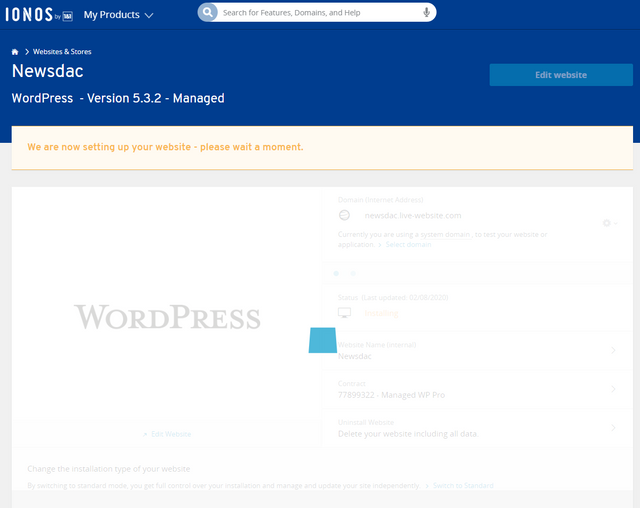 Soon we will have a nice News style wordpress front end to compliment the community site, this will be used as the forum for the NewsDac website, and simple steemposst made from newsdac and our authors will be posted on the newsdac site. Anyone can get on newsdac if curators see your post is worthy, but the NEWS Front End Wordpress site will show Articles from these top posts. Im excited to get to write my OWn Crypto News stories once I feel I have a great front end for them that's monetized and has high quality commenters, scot, SMTs Communities and steempress all in one :) News Token