[PLAY STEEM] New Feature has been implemented - Text To Speech
Hi @etainclub is here.
I have implemented a new feature for Steemit mobile app, PLAY STEEM.
That is Text to Speech (TTS).
I thought I would be great to listen to good stories of steemit contents while walking or working!
Text To Speech (TTS) in Action
Today's guest is @dobartim who writes wonderful poems.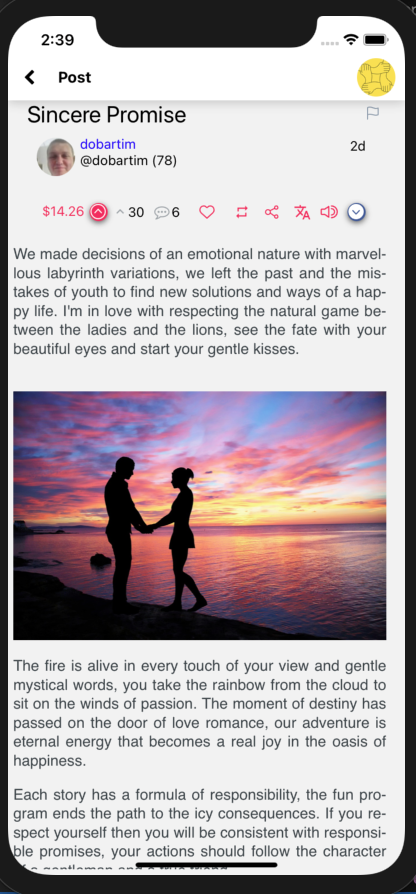 Let's listen how it works.
TTS Details
There are several icons on the top.
The speaker icon is for TTS. Let's click it.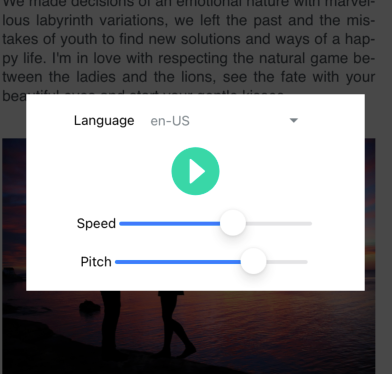 You select the TTS language. Depending on the selection, TTS quality varies.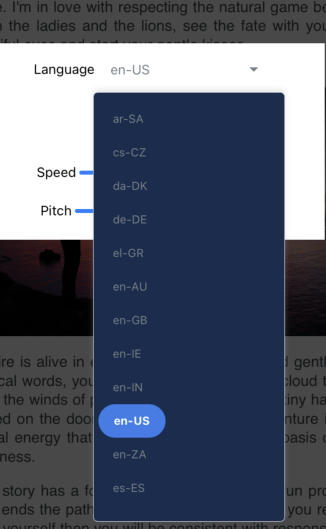 You can adjust speed and pitch if you like.
I am not sure this feature will be useful or not. At least for me, it will be very convenient to listen to steemit posts.
Key Features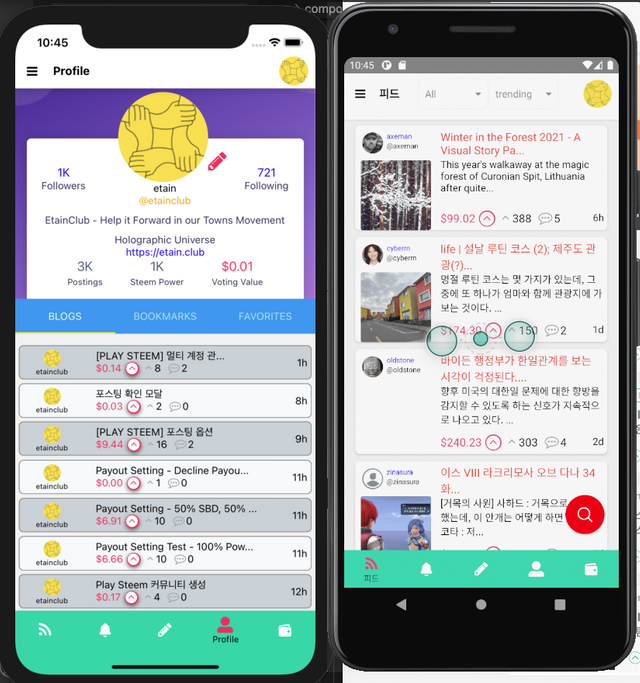 Choosing Working RPC Automatically
Push Notifications
In-App Translation
In-App Text to Speech
In-App Account Creation
Switching Accounts
Setting Beneficiary
Easy Mentioning
Bookmarking posts
Collecting Favorite Authors Privately
In-App Transfer
Schedule
Android Test APK release: Early March, 2021
ios Testflight release: in March, 2021
Android Official Release: in March, 2021
ios Official Release: in March, 2021
The details and more screenshots are here:
https://steemit.com/hive-192037/@etainclub/play-steem-mobile-app-for-steemit
https://playsteem.app
Support PLAY STEEM Project
Could I kindly ask you to support this project?
Thank you!
@steemitblog
@steemcurator01
@steemcurator02
@steemcurator03
@cjsdns