SUT - Steemit New User Tracking - New Features Released | Login, Add, Edit and Delete Newcomers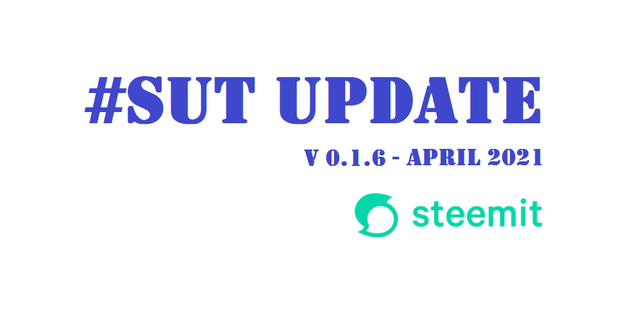 #SUT Latest Update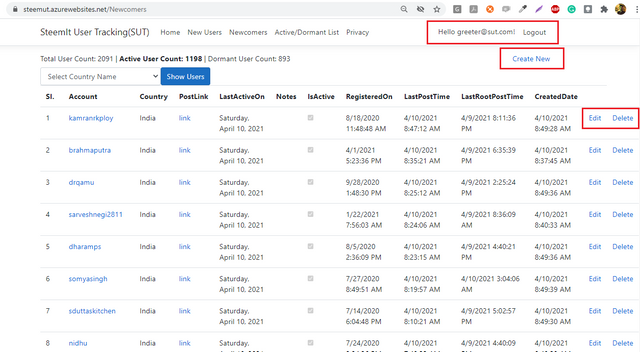 #SUT - Newcomers Page | New features highlighted in Red color
As discussed with @belenguerra and @cryptokannon, I have added the below features in #SUT to manage the list of Newcomers' using #SUT app. Now, Steem Greeter team can add Newcomers' directly to #SUT for the selected countries and the background program will keep updating the active/ dormant Newcomers list on daily basis.
#SUT Url: https://steemut.azurewebsites.net
The latest version and release date: v 0.1.6, 11th April 2021
Features:
Login (Credentials will be shared with the Greeter team)
Create/Add Newcomer for the listed countries
Edit
Delete
Login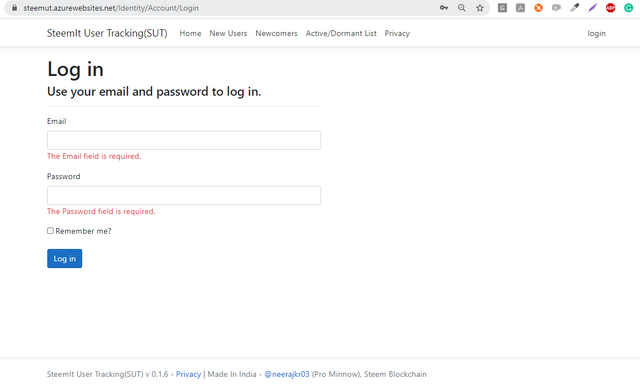 #SUT Login Screen | Email and Password will be shared directly with Steem Greeter team through Discord
Create/Add Newcomer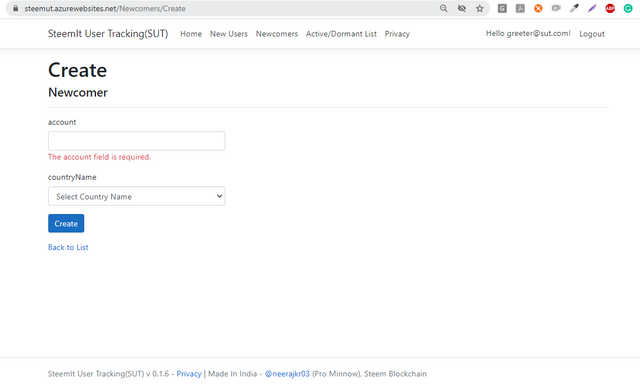 #SUT - Create/Add Newcomer
Edit Newcomer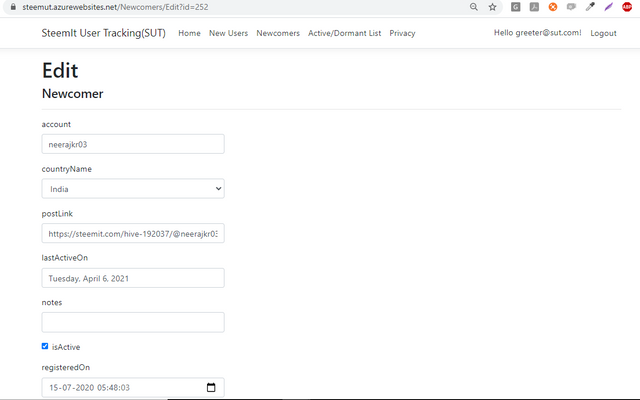 #SUT - Edit Newcomer
Delete Newcomer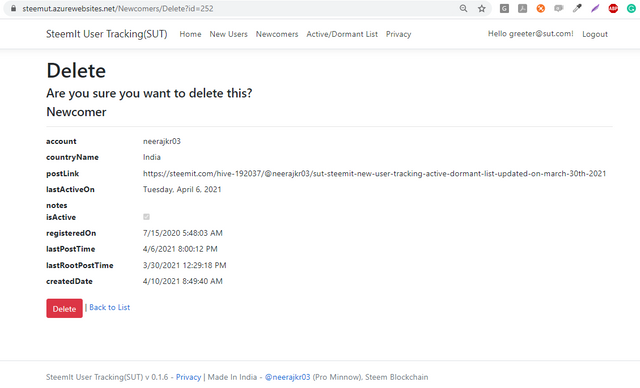 #SUT - Delete Newcomer
Please feel free to join the comment section if you find anything is missing or incorrect so that I can update the #SUT program.
Thank you!
---
How much effort I put in to develop these features?
I hope you all understand, programming and development activity requires a focused approach, proper planning, business requirement & functional understanding, coding, testing, and self-review before delivering the features to end-users.
I spent approx 120+ hours developing these features, worked extra at late night and over weekends. Still, I am improving #SUT whenever I am finding an issue or area of improvement. Steem community requires more developers to help develop useful tools to support Steem blockchain. I am also working with @sapwood and @starlord28 to add more features and automation to #SCM tool for @affable project.
As a CR, I am mostly helping/contributing with these tools, I put most of my time in writing code and developing solutions and because of that, I couldn't spend time in other activities.
I hope we will get support from the community, @steemcurator01 and the Steemit team.
---
Cc:-
@cryptokannon
@rishabh99946
@sapwood
@starlord28
@belenguerra
Note: All the screenshots are taken from the Steemit New User Tracking application which is managed by me.