Steem condenser_api.get_account_history Down | Current Month Report Generation on the SIR Tool is Down | Need Help
Hi all.
I was recently contacted by a user who tried to use the SIR tool that I developed. However, he complained about the services not. On debugging the problem, I found out that the get_account_history API is returning an internal server error for some reason.
On trying to hit the API using postman, this is the result that I got.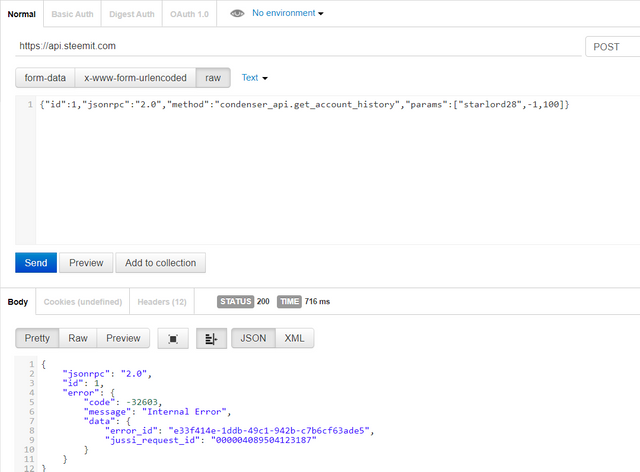 Error on trying to hit the API using Postman
Are the API servers down or is this caused due to some other reason. It looks like some of the other applications such as steemscan, etc.
I see that @steemchiller's steemworld app is still able to fetch the account history. If you could please help me understand what I'm missing out here, it would be really very helpful.
Please note that if you had previously used this tool for generating your monthly report then you would be able to see your past payout without any issue. THis is because once a report is generated, that data is stored in a SQL database which would then be used if the user queries for the same time.
Update 1:
SIR tool is back online and all features are functional once again!
While the issue with api.steemit.com could not be resolved, I switched over to a different API node and that seems to still be working correctly.