The Pandemic: Story Series - 01 (My craze over plants)
Blessed Sunday everyone and to all #steemitachievers members of the community.
This is me @jenny018 from the Historic Resort City of Lapu-Lapu dropping by to send in my entry for my pandemic story.
It has been a year and 3 months since the last time I worked in office but still I'm loving the idea of working at home style it has been proposed due to pandemic covid-19. Well actually there's more good effect on my side than the bad one. One good thing is I would be able to spend more time with my children because before the pandemic came most of my time I spend at work and lesser time at home and when I get home I can less interact with my kids because I'm too tired and sleepy and no more time for them to bond so for me it's a great advantage in my part being working at home style.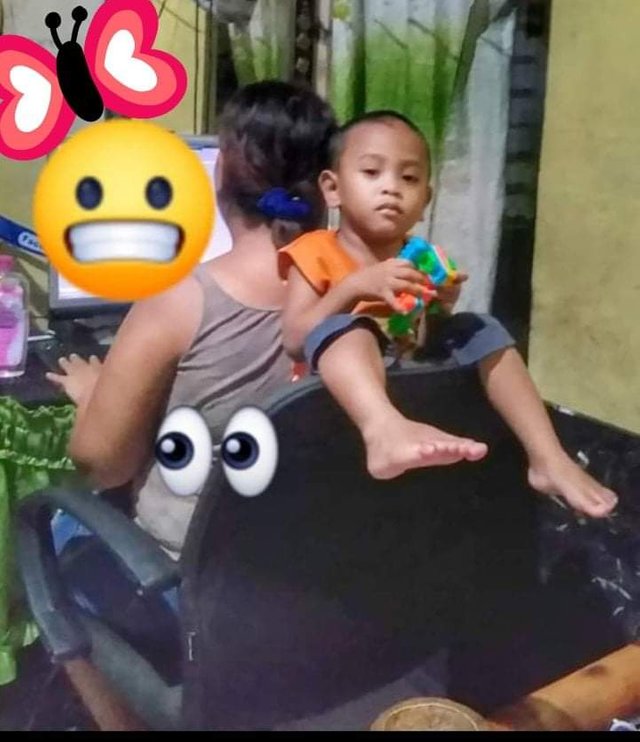 That's how my everyday works when I'm at work, my little buddy is always asking me to cuddle him or to sit anywhere beside me as long as he's with me.
I'm loving the mortherly duties especially now I can cook them good meals everyday unlike the other way around that they're more into instant ready to cook foods so it's good for them to eat healthy meals everyday as much as I can.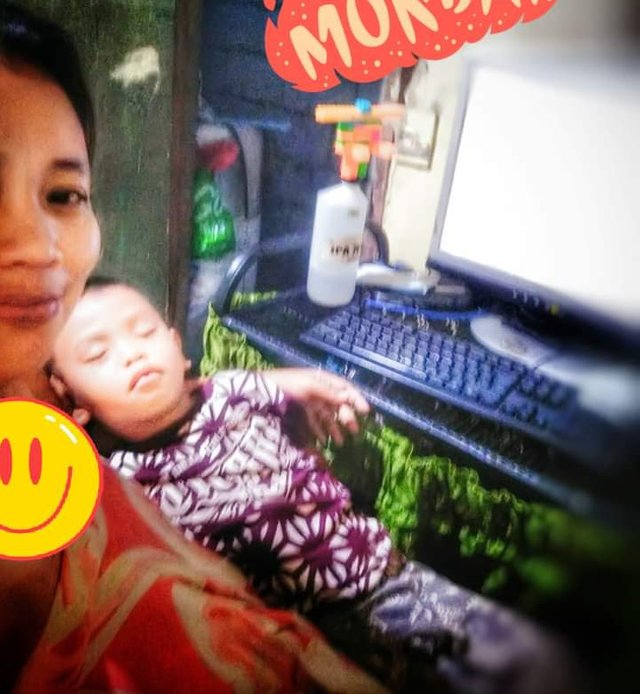 Another good effect is my craze on plants, well before I really plant orchard plants because plants gives additional beauty and view to your surrounding but unlike now I am fully a certified "plantita" as what they call us. A plantita is someone who enjoys planting. And I really enjoyed it, it's as if a new source of my enjoyment and fulfillment of being at home and my sort of stress reliever too. I feel so happy everytime my plants grow healthily and beautifully.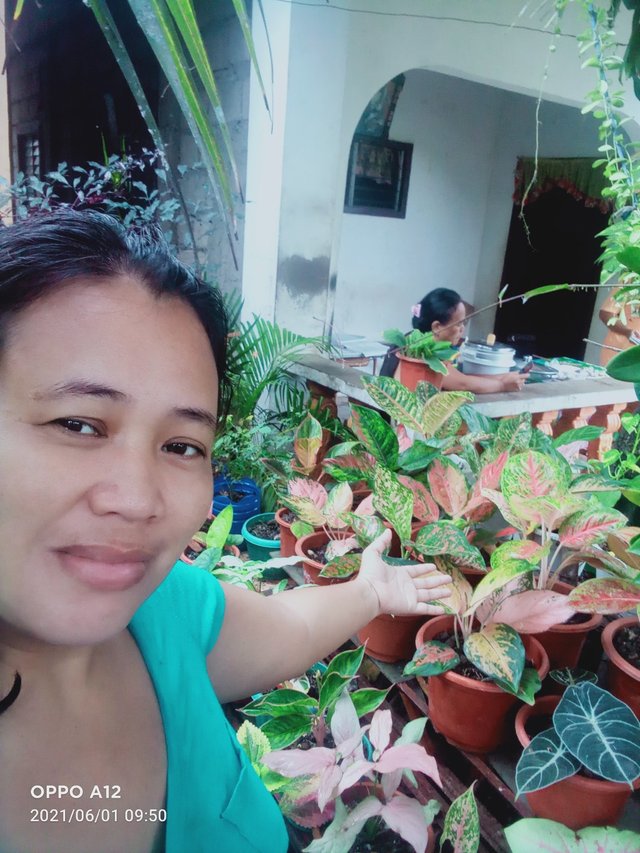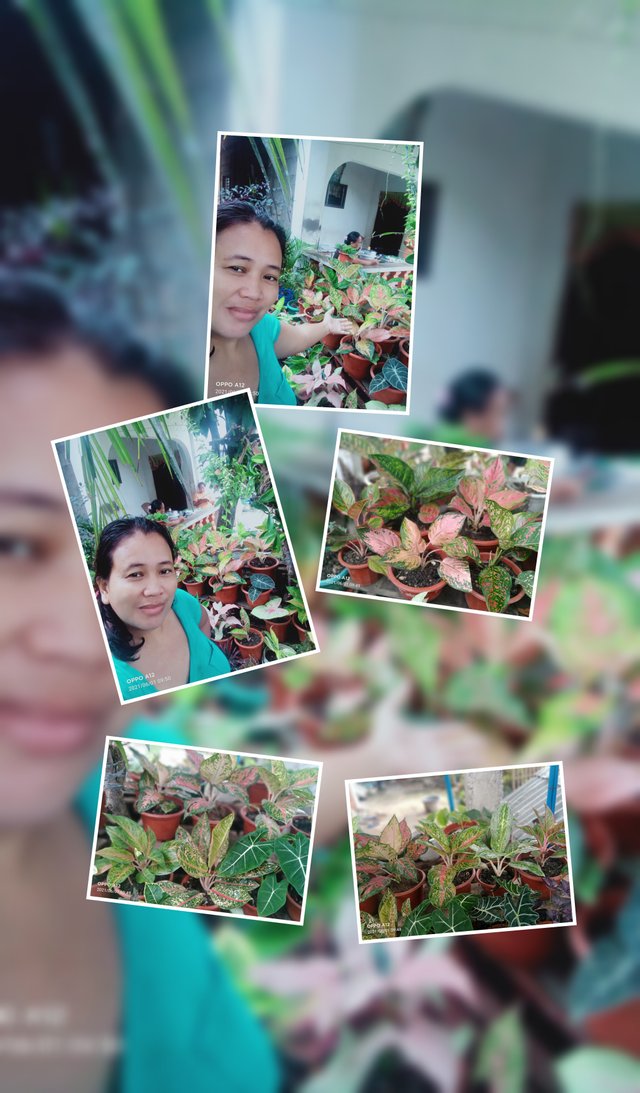 These are a few of my Agloanema varieties and I have other varieties who have growing numbers too from one to almost a hundred which I can't count anymore. 😂🤣😂 I have been planning to plant more and buy other varieties but for now I am really enjoying what God has offered and given me which is the time that I have now, I can take good care of my kids and I can even bond with them anytime we want because I'm at home, provided I'm done with work so better embrace and make used of it in good ways.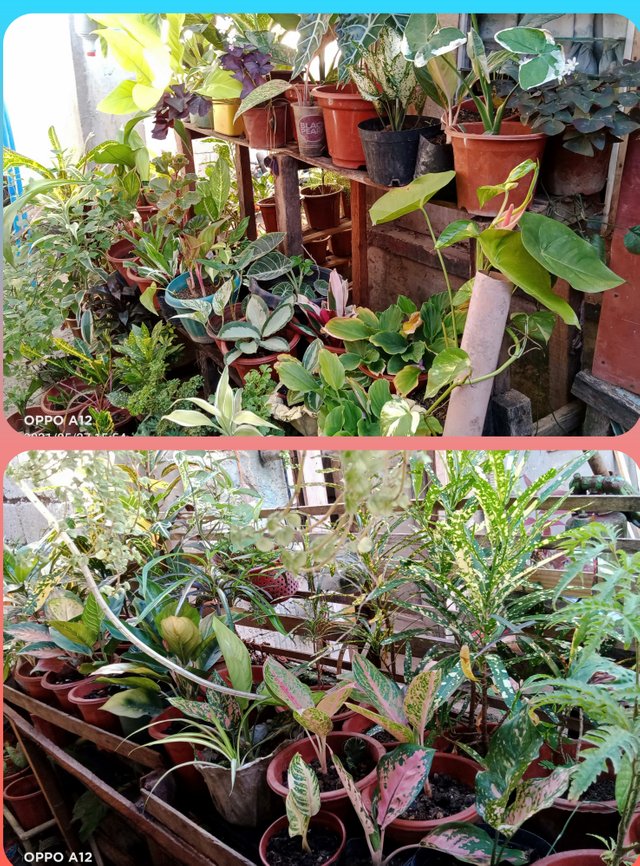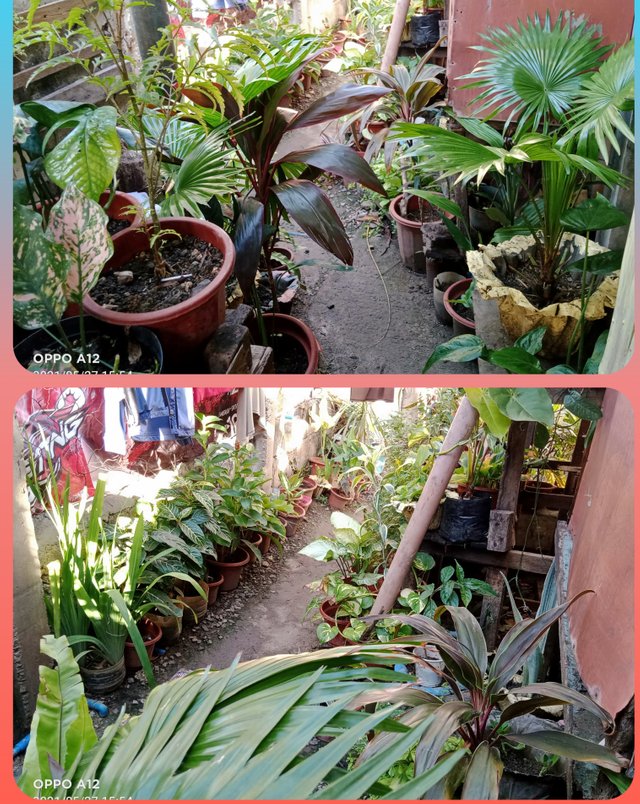 The effect on the pandemic has made me realized that not everybody is as lucky as I am for God has provided me so many beautiful things. Other people has lost jobs and has nothing to eat unlike me I am well provided so why not make used of the good things that God has given and in return we should keep a close relationship with Him. I know in God's perfect time all will gonna end well and this pandemic will surely be done and all will be back to our normal lives.
I guess that would be all for today and I would like to say a big thanks to @steemitachievers for making such a beautiful contest which is The Pandemic Story.
I would also invite my nieces @belle-kiss31 and @rotchel to take part on the contest and send in their entries too.
Good day and have a blessed day!
Always,
Lala @jenny018