The Pandemic: Story Series - 01 (ANNOUNCEMENT OF RANDOM PRIZES TO BE GIVEN AWAY BY #STEEMITACHIEVERS)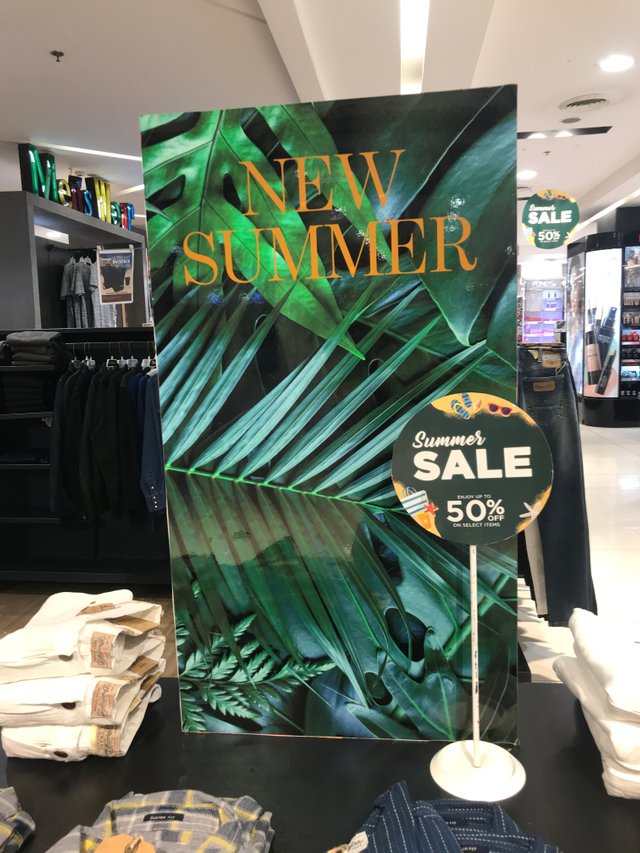 Good morning Steemians good morning #SteemitAchievers!
Just want to share a photo I got during my visit to one of the used to be over crowded mall here in Cagayan de Oro City.
Seems that even if the mall management are offering big discounts to their customers, people are not capable enough to buy or perhaps people reserve their resources as it is still pandemic and a lot of people lost their jobs due to the rising cases of Covid19.
I encourage everyone to share a short story of your experience and observation about the pandemic, kindly submit it through #steemitachievers community.
If you haven't subscribe to our community yet please click this LINK and subscribe. As our token of appreciation for supporting us, we will be giving random prizes for those who subscribe and post content through our community. Thank you very much!
Anyway I wish for safety and for the good of everyone especially during this time of the pandemic.
Keep safe and God bless us all!