Some of you might remember my old post about building the Latron Wraith in real life. It was fun as hell to build, and it turned out great!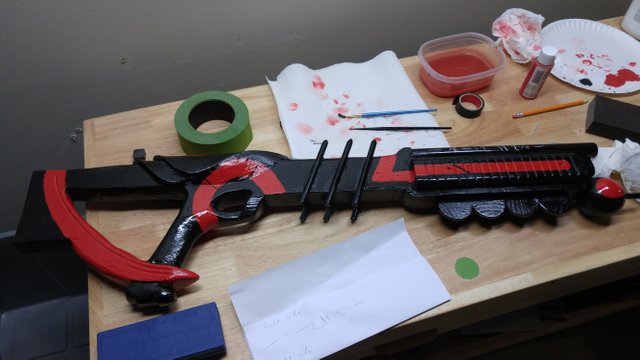 I mean, it's a sick rifle, am I right? Anyways, @itsapril and I went to Tennocon back in 2018, and we met a bunch of awesome people while we were there. I'm still in touch with a handful of them, though others have fallen off the map.
I'm in a defense mission on Lua this afternoon, and I run into an old friend: Zenviscerator. Great guy, chill as hell, one of the people I met at Tennocon. We get to talking, the clan that I had joined kicked me because I had been inactive (big surprise), and he extends an offer to join his. So I do. He pokes me later, asks me to drop into the dojo so he can give me some stuff.
I'm looking through the list and I see a Latron Wraith blueprint and all the components! My first words in chat were "OH SHIT>>>" because apparently I was too excited to turn those into periods.

So yeah, that's crafting right now. Should be ready by morning. Then it's time to level, install a catalyst, and potato the hell out of the thing. I'm excited!!! ^_^