Making Infography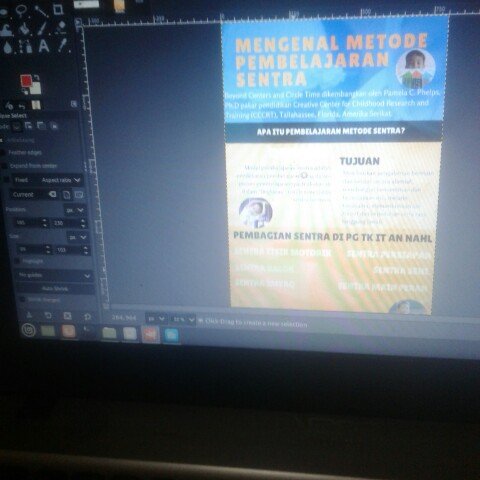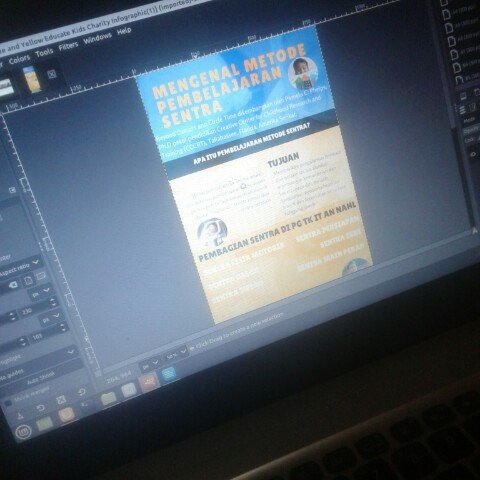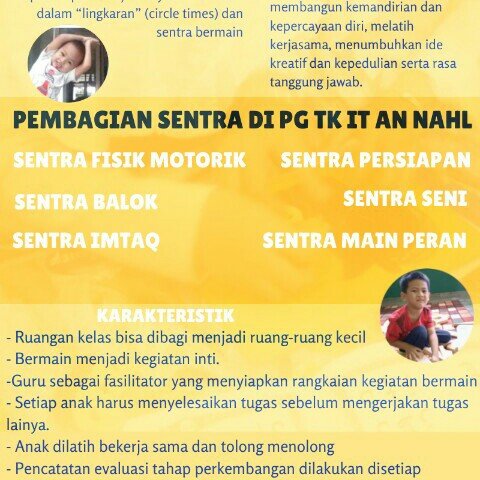 Making Info graphic for my school
School year registration for 2021/2022 is open now. I get a task to make infography to about my school. Making infograpic is not an easy job because it should give good information to readers in short and clear sentences. Today, the infography is about teaching methode that we practice in my school.
Pamela C.Phelps is an education expert that develop the methode. The methode is called Beyond Centers and Circle Times. In our country is called Sentra. Sentra is the methode of teaching where playing is the center of activities for children.
To make the infography I use canva. Canva is a free and premium platfrom to make some banners, posters and other infography formats. You can use canva for free and pay the subscribtion. I often use canva to make some image editing because the platfom offer free design to make some beautiful posters.
It is a fun work. Supporting apps is very important in doing some picture editing. Besides that, I also use GIMP editor. GIMP is a free platform that I can dowload to my PC. It is a picture editor that is like photoshop and corel draw. Though, the feature is not as rich as photoshop but the result is ok. That is my work. Thanls for reading and don't forget to follow me @lebah
[WhereIn Android] (http://www.wherein.io)