CORONAFIT | My Actifit Report Card: August 1 2020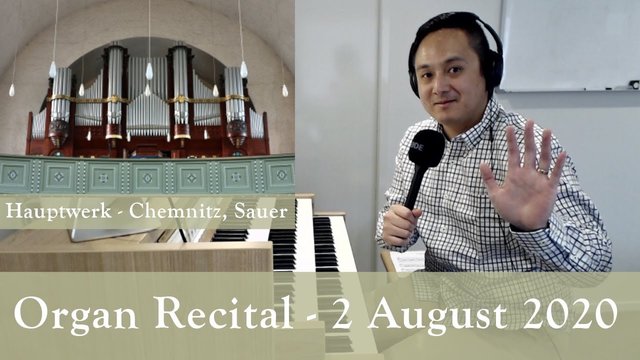 Tomorrow's recital link:
Back in 2017, I remember being proud of completing 12 recitals in 12 months. Since the coronavirus pandemic, I've already completed 12 online organ recitals alongside many other recordings, and most recently with some fun collaborations. Though for some reason, I don't feel proud—but rather on the brink of burning out. A few weeks ago I told myself I would rest but that didn't happen. Recently I've mixed up my channel with some choir and organ and that has really reignited my fire. You see, as an organist the role is quite isolating if you pursue a concert organist path. Now that I think back on my school days, when I picked up the violin as a second instrument I really enjoyed playing in orchestras. You meet and become friends with like minded people—especially those who share the same interests as you do. Back in 2012, I picked up the organ but a condition was to also be part of a local choir. Reluctant as I was, I ended up enjoying this immensely. The last decade for me musically has been very fruitful and I'm grateful for that.
Covid-19 has affected everyone globally in some way or another. And if it hasn't, you must be kidding yourself. I'm at the point where each social interaction makes me happy but also anxious at the same time—we do not know what's coming around the corner, e.g. govt restrictions. Remember that each moment is precious and today's liberties might not be available tomorrow. Just like 9/11 changed how the world operates forever, we can expect that covid-19 will leave its mark on our world too. We just don't for certain yet.
This report was published via Actifit app (Android | iOS). Check out the original version here on actifit.io




5110