Ławki pozajmowali spacerowicze
Dzień podobny do poprzednich. Zdjęcia nieco lepsze.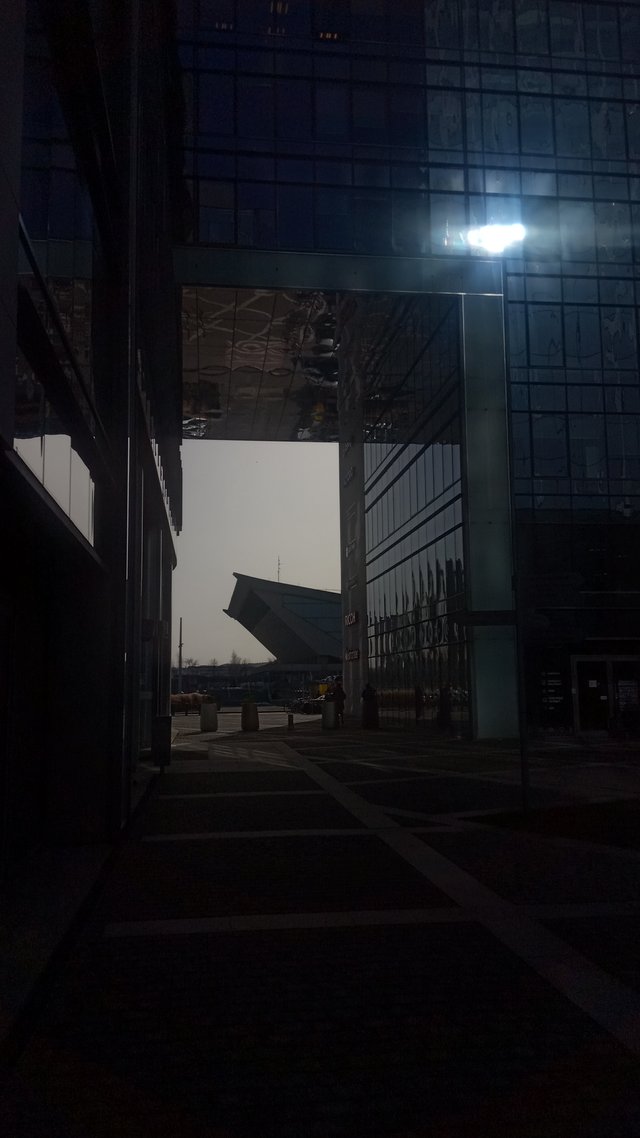 Znowu czekanie na pierwsze zlecenie. Było bliskie także miałem czas na zrobienie kilku zdjęć oliwskiego szkła.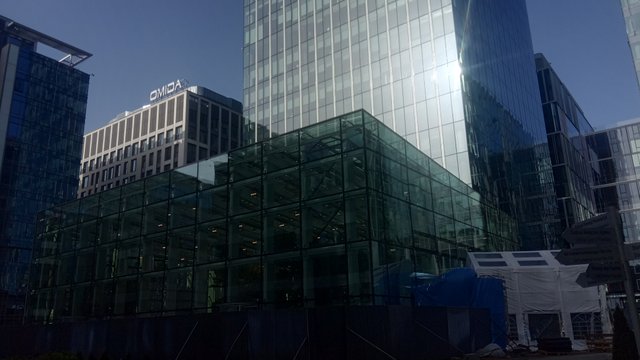 Potem było dość długie czekanie, aż w końcu wysłało mnie na Strzyżę. Tam zaczęło się coś dziać bo 3 kolejne zlecenia miałem jedno za drugim. Ze Strzyży z powrotem na Garnizon a stamtąd do Wrzeszcza Dolnego na ulicę Chrobrego. Stąd na Zaspę.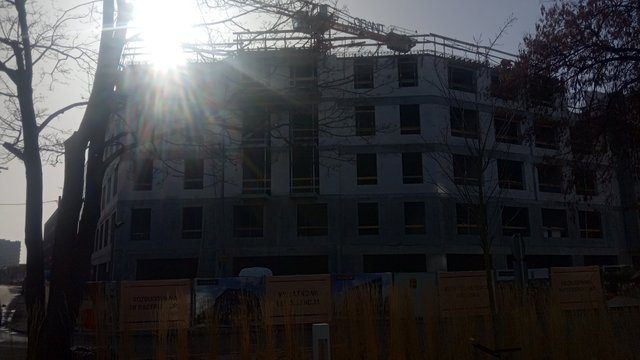 Tam znowu chwila pauzy. Tempo zarabiania dotychczas dość słabe (tak jak od kilku ciepłych dni).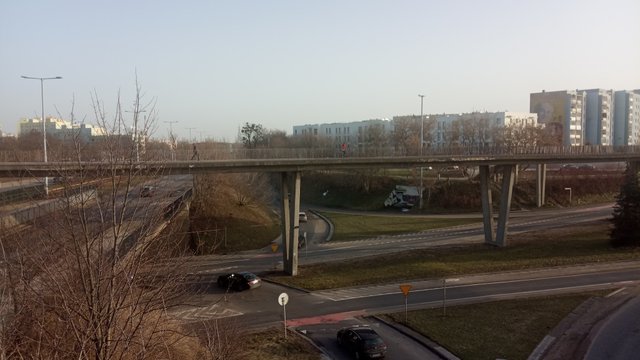 Gdy byłem na Zaspie to system dał mi długie zadanie by jechać do Wrzeszcza i z powrotem przez Zaspę na Przymorze.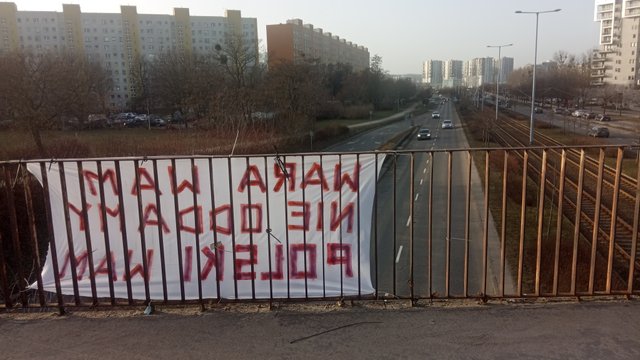 Tam miałem plan by jeszcze zrobić dwa zlecenia i jak tylko będę daleko od domu to by przełączyć się w tryb odrzucania zleceń.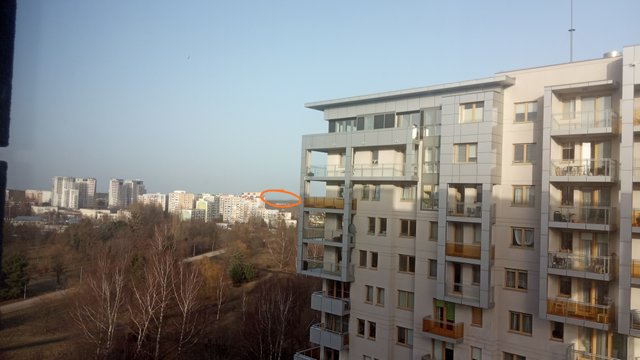 Przyszło fajne, krótkie zlecenie na Przymorze. Lubię pod koniec pracy być w środku Przymorza (tam gdzie zaczynają się falowce) bo czuję, że większość zleceń stąd jednak powinny mnie przybliżyć do domu.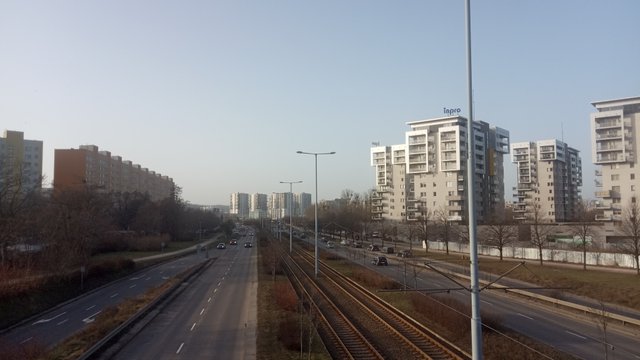 Gdy jechałem w stronę ławeczki przy ul. Krynickiej to dostałem zlecenie na Zaspę. Dość daleko, ale nie ma dramatu. Ławeczki wszystkie były zajęte - tak ciepło było dzisiaj. W ogóle inaczej się teraz jeździ. Drogi rowerowe nie są już puste. Na ławeczki trzeba polować.
Na Zaspie pospacerowałem kładką nad Jana Pawła i Rzeczypospolitej. Ciekawe miejsce z innej epoki.
Przełączyłem się w tryb odrzucania. Pierwsze zlecenie przyjąłem bo prowadziło z Zaspy na Przymorze. Wprawdzie do sklepu (bo jechałem po lody) musiałem się nieco cofnąć, ale kierunek był dla mnie korzystny. Zwłaszcza, że już czułem zmęczenie. Ostatnio niestety czuję, że mam słabą formę.
To było moje ostatnie zlecenie bo odrzuciłem propozycję by jechać jeszcze w okolice falowców.
I tak to leciało. W porównaniu do zeszłego tygodnia żenada bo zarobki na godzinę są o 4-5 złote mniejsze. Zarobek 116 złotych zajął mi jakieś 30 minut dłużej niż zwykle.
This report was published via Actifit app (Android | iOS). Check out the original version here on actifit.io




16352