[Eng-Spa] Quarantine: Day 350 - Cuarentena: Día 350
Brief description of the daily life in the personal quarantine.
Breve descripción de la cotidianidad en la cuarentena personal.
---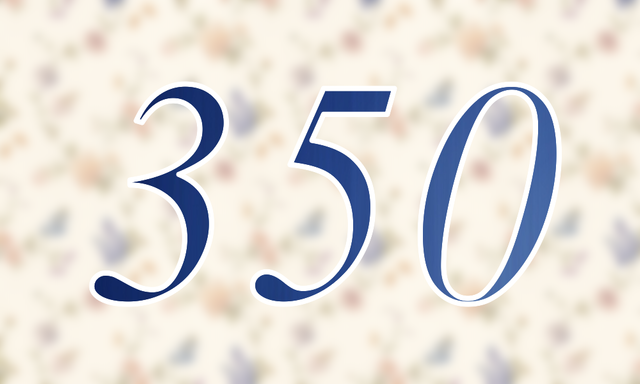 English

Spanish

Good morning!

Day 350 of the counting of days since the beginning of the Quarantine in Venezuela, we have begun the month of March of the year 2021, in truth I never expected that this quarantine would approach a year in duration, after all it is not the first disease of Corona-type respiratory system that we have had in this 21st century, I remember that about a decade ago there was a similar disease that also began in China and then we had another that began in the Middle East and I think it was related to a flu that usually occurs in the camels.

Anyway, as there was a history of similar diseases, I thought it would not spread that long or that it would not last as long, but I was largely wrong. In a matter of weeks, we will complete a year of quarantine in the country and it is certainly just over a year since the disease spread and was declared a Pandemic.

What leaves me wondering is that we are still testing vaccines and the research and testing process has been done in a somewhat time-pressed manner, which always leaves a greater likelihood that we will have errors leading to disasters ... but, On the other hand, the haste cannot be avoided, since the situations of containment have affected a good part of the economy, so many general population has to choose whether to risk dying from the contagion of the disease or to die of hunger because they have no way to support themselves. on your minimum living expenses.

I heard on the news that in Venezuela the vaccination process has already begun, but I am concerned that there are not many doses and that these doses of Russian vaccines need refrigeration conservation below -18 ° ... here in the country We have recurring electrical failures, I am terrified to think what will happen to vaccines if the conservation chain is compromised due to an electrical failure that turns off the refrigeration system ...

In addition, "this is Venezuela", which implies that it may well happen that the military in charge of guarding the vaccines traffic them through illegal channels, that they do not mind doing maintenance and supervision (which would damage the vaccines, but they still do not care) ... It may happen that control of the vaccination process is handed over to irregular forces (even criminals) such as the Armed Collectives, in order to use this as a weapon of social control and favor the supporters ...

Anyway, I can think of a good number of scenarios and disastrous possibilities of corruption and various crimes, the terrible thing is that it is not simple imagination, I have lived long enough to see that several of the things I describe have already happened and nobody involved has been punished and no real effort has been made to prevent these situations from being overcome.

It's terrible, but I can't close my eyes to what I remember seeing. I have to look somewhere for the hope that not everything is lost and that we can survive despite all the disaster that is the "Venezuelan Culture of Creole Viveza", so full of criminality, venality and the most diabolical and pure evil psychopath.

¡Buenos Días!

Día 350 del conteo de días desde el inicio de la Cuarentena en Venezuela, hemos comenzado el mes de Marzo del año 2021, en verdad nunca me esperé que esta cuarentena se acercaría a un año de duración, después de todo no es la primera enfermedad de sistema respiratorio del tipo Corona que hemos tenido en este Siglo XXI, recuerdo que hace como una década hubo una enfermedad parecida que también comenzó en China y luego tuvimos otra que comenzó en el Medio Oriente y creo que tenía relación con una gripe que suele darse en los camellos.

En fin, como había antecedentes de enfermedades parecidas, pensé que no se extendería tanto o que no duraría tanto, pero me equivoqué en gran medida. En cuestión de semanas cumpliremos un año de cuarentena en el país y ya ciertamente que cumplimos poco mas de un año desde que la enfermedad se propagó y se declaró como Pandemia.

Lo que me deja pensando es que aún estamos probando las vacunas y el proceso de investigación y pruebas se ha hecho de manera un poco presionada por el tiempo, lo que siempre deja mayor probabilidad de que tengamos errores que lleven a desastres... pero,por otra parte, la premura no se puede evitar, pues las situaciones de contención han afectado buena parte de la economía, así que mucha población general tiene que elegir si arriesgarse a morir por contagio de la enfermedad o morir de hambre al no tener como mantenerse en sus gastos mínimos de supervivencia.

Escuche en las noticias que en Venezuela el proceso de vacunación ya ha comenzado, pero me preocupa que no hay muchas dosis y que estas dosis de las vacunas rusas necesitan una conservación en refrigeración por debajo de los -18°... acá en el país tenemos fallas electricas recurrentes, me da terror pensar que pasará con las vacunas si se compromete la cadena de conservación por una falla electrica que apague el sistema de refrigeración...

Además, "esto es Venezuela", lo que implica que bien puede pasar que los militares encargados de custodiar las vacunas las trafiquen por canales ilegales, que no les importe hacer mantenimiento y supervisión (lo que dañaría las vacunas, pero igual no les importa)... Puede pasar que se entregue el control del proceso de vacunación a fuerzas irregulares (incluso criminales) como los Colectivos Armados, a fin de usar esto como una arma de control social y favorecer a los partidarios...

En fin, se me ocurren una buena cantidad de escenarios y de posibilidades desastrosas de corrupción y de crímenes diversos, lo terrible es que no es simple imaginación, he vivido lo suficiente como para ver que varias de las cosas que describo ya han pasado y nadie involucrado ha sido castigado ni se ha hecho un esfuerzo real para impedir que estas situaciones sean superadas.

Es terrible, pero no puedo cerrar los ojos ante l que recuerdo haber visto. Me queda buscar en algún lado la esperanza de que no todo esté perdido y de que podamos sobrevivir a pesar de todo el desastre que es la "Cultura Venezolana de la Viveza criolla", tan llena de criminalidad, venalidad y la mas diabólica y pura maldad psicópata.