Got a charity after few days of intensive search. Meet the CFO family.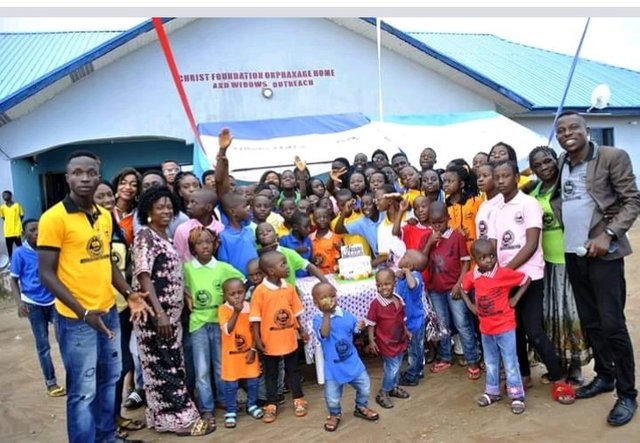 I've been busy looking for a charity that can benefit from steem and after almost a week, I found one. There are many charities around I can easily fetch and write about but I decided to look for children. Children are the salt of the world. The holy book regards them as special. The holy prophet of God said, let little children come to me and do not hinder them, for the heaven belong to such as these. If anyone helps children that are orphan, it's a unique blessing according to my belief. That's why I channel my findings toward them and I found one, and that wasn't enough, as I was blessed with a charity home having children and widows.
With the inter state lockdown in my country, It's been difficult to travel, but somehow, people are still having their ways because the security management remain porous. I've been in Abuja for more than a weeks now and that's where all my activities are carried out now. I'm not sure of when I will go back to Lagos because Abuja is sweet at the moment.
The orphanage home (Christ foundation orphanage home and widows outreach)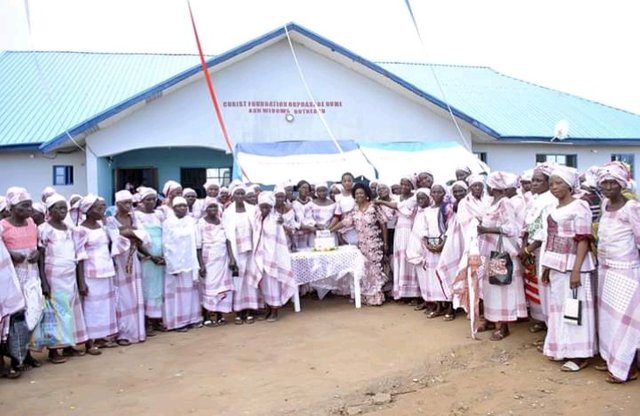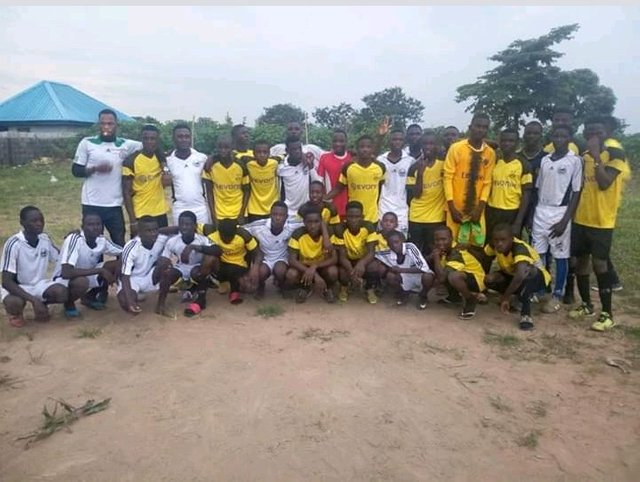 This orphanage home is located somewhere around Kuje in Abuja. I visited the place to know how far about what they do since where I stay at the moment is somehow not too far from the place ( Thanks to my good friend for helping through). On getting there, I talked about my mission, and requested to take some photos with them and the children, but they refused. Speaking further, I got to understand that some people with dubious acts had used similar means to extort money from people using their identity. I didn't blame their action. I was very patient and later got their attention after reasoning with my words.
Christ foundation orphanage home (CFO) and widows outreach was founded by Evang. Patricia Omoze Agho on 18th June, 2004. She was driven with passion to help the orphans, widows and the less privileged.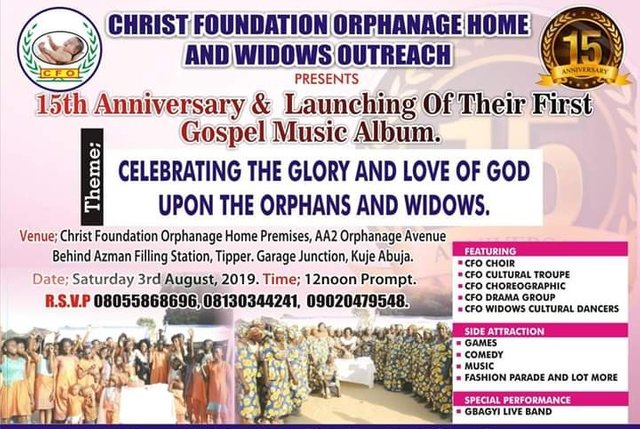 She started from supporting various NGO's , missionaries, and Churches while in the Uk before she finally came up with an Orphanage home16 years ago in Nigeria.
Their mission is to build homes for the orphans and less privileged ones where God will be their focus, and to give them hope and future for a better living.
Many orphans and widows had gone through series of hurdles without getting any positive reactions from the community. Any orphan or widow that gets in contact with this foundation will be catered for and supported to the best of their ability.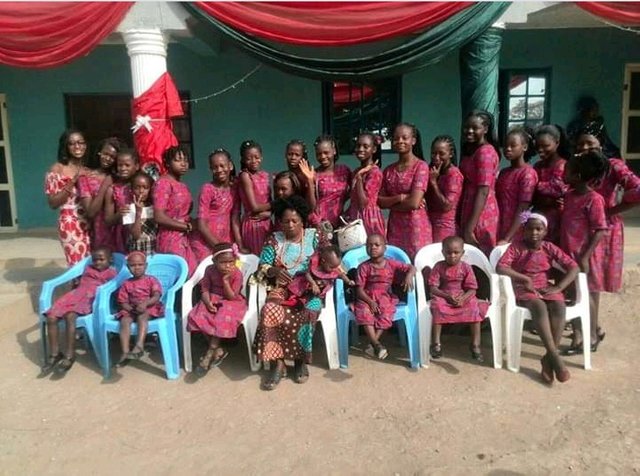 Looking at their mission and objectives, it is not difficult to understand that one of their aim is to leave behind an incredible mark on the soil of time, through provision of humanitarian services to all mankind and genuine love of God, and also to provide complete refuge to vulnerable children and give them basic education in order to eradicate child abuse, and provide adequate moral and spirital upbringing for the children.
I saw many children in the compound. They embraced me when I entered. I tried to shrugged, away, because of the covid-19 pandemic, but they were like bees. After the conversation with the woman in charge and her daughter, I left with the hope to get back to them to clear the doubt of being a dubious person.
One of the problem we face in Nigeria is the Yahoo yahoo issues. When anyone hears about internet business or online blogging, the first thing that ring in their mind is internet fraudsters. I was almost embarrassed, but the determination to make impact made me bury my ego.
Getting back will not be a problem. I've presented myself in a way that they will welcome me with joy anytime I visit them again. I was given a flier that contains what I need to know about the orphanage home. We also exchange numbers for further interaction.
Apart from getting the organisation fuctioning on steem, some matured orphans I saw around can still be on boarded with time. One step after another.
This initiative gave me the joy of doing what I love. I'm very happy for taking this step. God bless steem and every member making things possible.
This is the image of the flier they gave me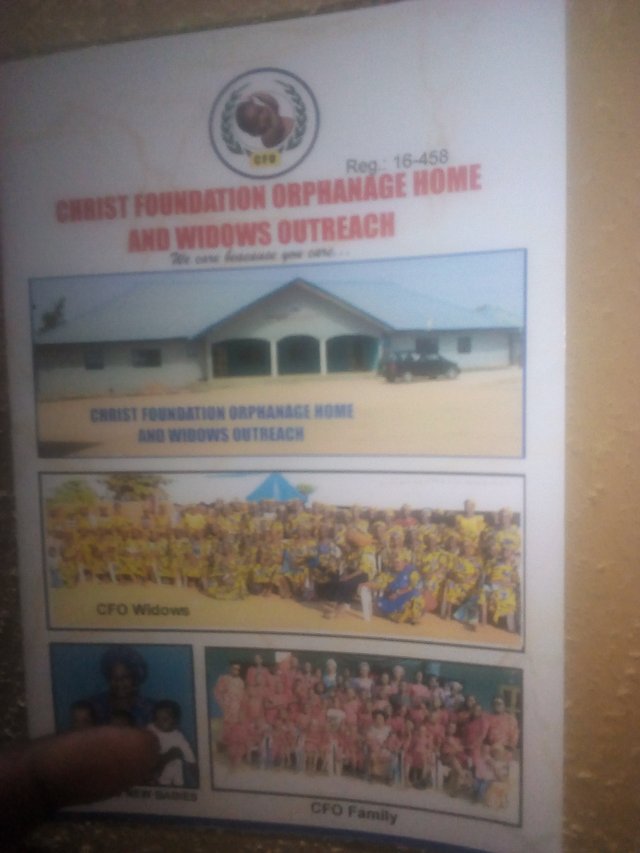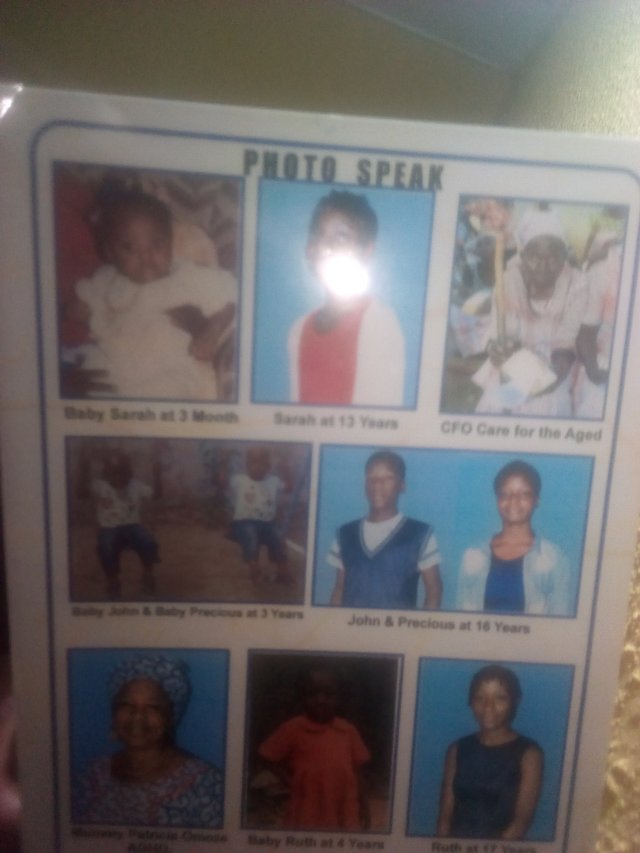 Conclusion
Orphans, especially the ones that lost or doesn't know their parents chose their father and mother, and they tends to love them even more than they would love their maternal parents.
Widows are also like an abandoned project.If there is never a follow up to guide and care for them, life becomes difficult for most of them.
The charity organization has been doing a lot of work for the past 16 years. Steem coming in to support is a blessing.
I always say that the only way to help yourself is to help others, because wishing good, merely, is a lukewarm charity; but doing good is divine. The steem team has taken up the responsibility to be a good giver. The support will fall back, and steem will be irresistible.
You can check @steemitblog for another wonderful contest going on to participate.
Why now is the best time to ever join steemit?. Stay cool and keep steeming.
Join the Steem Africa discord server. There are more benefits in joining the community server. Don't miss out]
Images gotten from the CFO facebook account, except the fliers images I took with my phone.