(Last contest for this month) As a consistent steemian, what would be your tips and advise for newbies
Let's have our last contest for the month of June.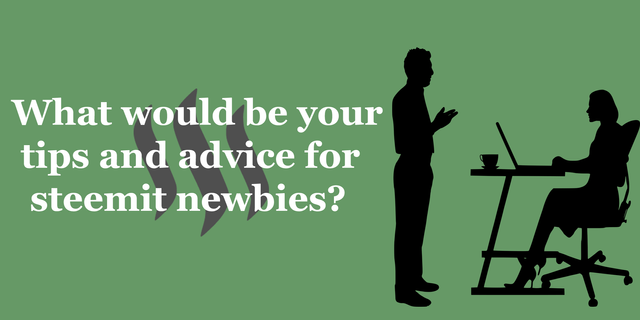 We all started our steemit journey one day and there were tips we got from existing steemians to key into the system without getting discouraged.
In this contest, we would be discussing the things we know can help newbies on the platform. One thing is bringing people to join steemit, and another thing is keeping them. If there is no proper followup or help, they might abandon their account once they are discouraged.
So here is the contest
What would be your tips and advice for steemit newbies?
You might need to cite your experience and how you were able to stand and get recognition.

Are there tips you followed that helped you when you first joined? Share them with a newbie.

Does a particular niche help your journey? Let them know

Give your advice and tips.
Post must not be less than 300 words, and the contest ends on 29th June
Every entry will be voted with the @steemcurstor05 account before the curation journey ends on 30th. And please, drop the link to your entry in the comment section.
Let's prepare the mind of newbies with tips and advise that would help them in their journey on steem.
If you Are new or you've not been following the recent contests.
You can check @steemitblog for another wonderful contest going on to participate.
Introductory post for the diary game
Stay cool and keep steeming.
Join the Steem Africa discord server. There are more benefits in joining the community server. Don't miss out]
Thanks @steemcurator01 for all the support.