THE DIARY GAME: 11/8/2020: THE JOB HUNT
It's been a while I job hunted but I did so yesterday and it was surprised at myself but I needed to. Woke up by 6 am and observed my normal jogging routine which is becoming boring to write about even for me. Jogged around oshodi, so it wasn't long-distance jogging.
When I got home at around 7 am, I took my bath and brushed my teeth and just lay back down on the bed. While on the bed, surfing the internet, I got a call from a friend informing about the submission of Cv at oshodi-isolo local government Secretariat which was close to my place.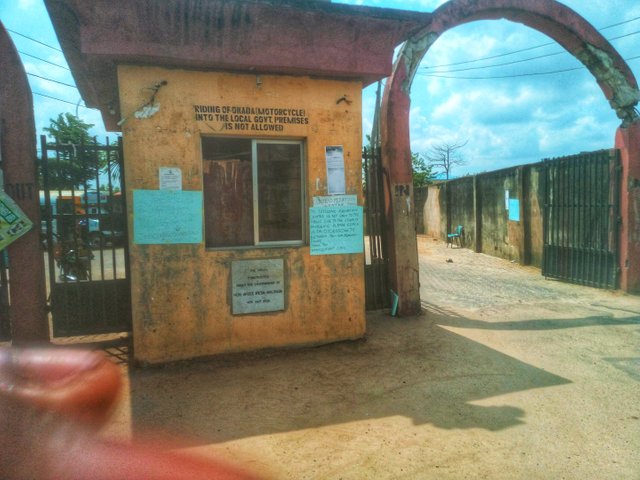 the gate entrance into Oshodi isolo local government which was located at oshodi, lagos state, Nigeria
At exactly 11 am I got to oshodi isolo local government Secretariat which was located at Oyetayo street, that was after leaving my place at Babatunde banjo street 10 minutes ago. It's been a while I have been there but I got to see a lot of new structures going on. But I have always had a favourite structure which was the oshodi-isolo local government secretariat of the structures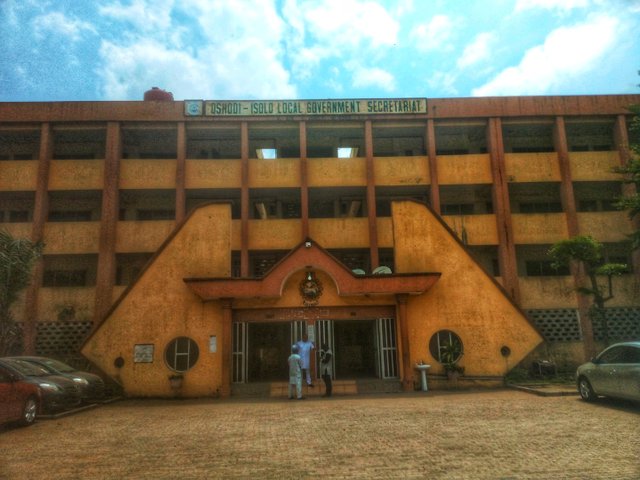 Oshodi solo local government structure inside the council at oyetayo street, oshodi, Lagos state, Nigeria
After Admiring my favourite structure, I went straight down to the Job centre which was where the submission of the Cv will take place. I didn't know the structure to enter so I ask around and I was directed to another gigantic structure/building. It has three ground floors and I was to go to the top floor.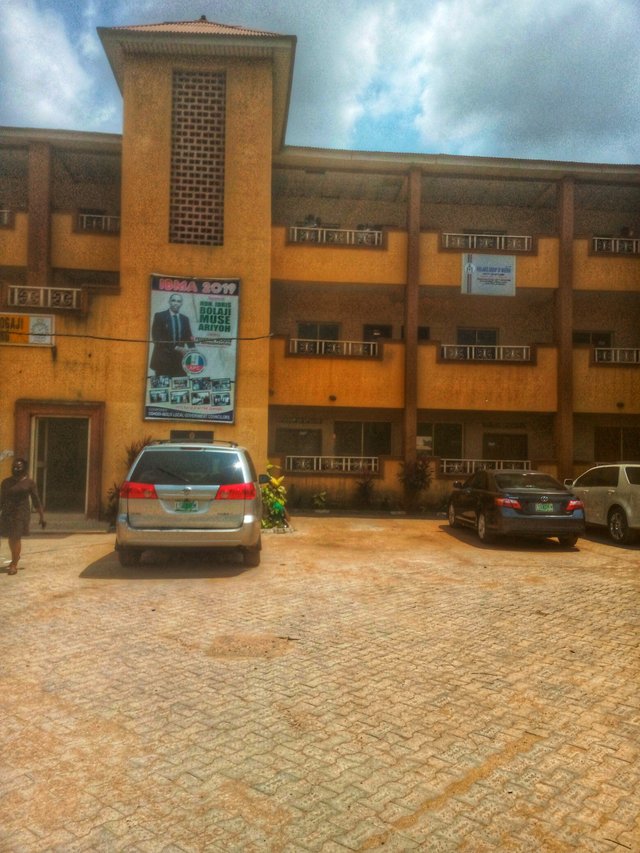 The jobcentre structure inside the secretariat at oshodi, Lagos state, Nigeria
The struggle to submit my resume was real as a lot of people were also there to submit theirs too. I spent about two hours before it got to my turn to submit mine. It was then that I was told that I don't have a document included in it. I had to rush down to a business centre which was around the secretariate to print the last necessary document which has been scanned and saved on my phone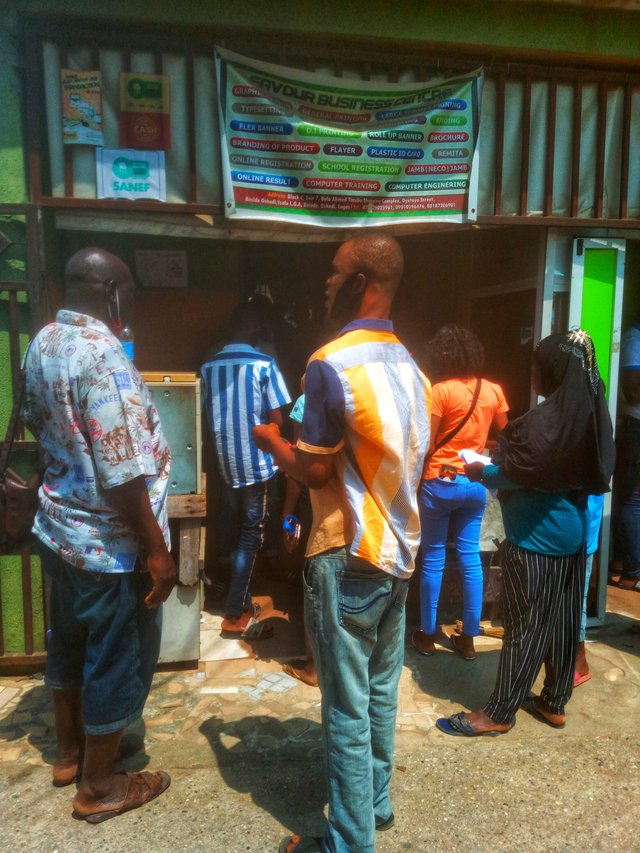 At the business centre where my document was printed in hard copy at oyetayo, oshodi, Lagos state Nigeria
I got what I wanted to be printed off my phone and I got it in hard copy then I returned to the job Center to complete my submission. I spent 2 hours at the business centre because so many people were ahead of me. Immediately I submitted my last document and I was about to leave, I decided to take a picture from the top of the jobcentre structure where I was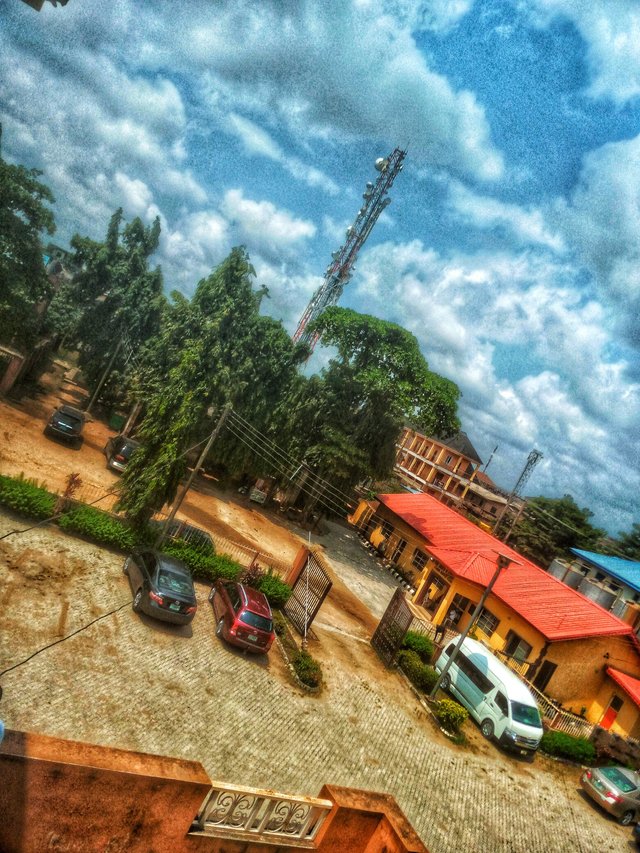 Picture taken from the roof of the Job center at the secreteriate at oshodi, Lagos state, Nigeria
Trekked home as soon as I was done submitting my CV. On my way out I stopped to take a picture of the staff bus which was parked.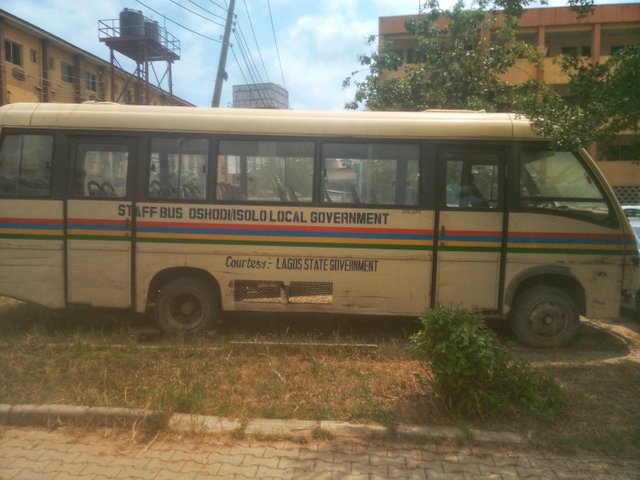 Picture of the staff bus parked at the secretariate at oshodi, Lagos state, Nigeria
I got home around 4 pm and I went to sleep. I slept off due to the stress I have passed through during the day. I woke up around 8 pm before watching my favourite tv show which is big brother Naija (BBN). I ate noodles from my favourite noodles vendor at Olatunji street, oshodi, Lagos state, Nigeria. I slept around 11 pm.
That was how my day was spent on the 11th of August, 2020. I hope you enjoy reading it.
---
Also throughout the duration of the 50 days #thedairygame, I have set my post payout to 100% steem-power payout
I am part of team #9jafive. A group which consist of Five Nigerians.
---
Thank you @steemitblog, @steemcurator01 and @steemcurator for this diary game challenge
The images were captured by me using my Tecno camon 11 and it was edited with the Snapseed mobile editing application