THE DIARY GAME: 15/8/2020: PRODUCTIVE EXERCISE DAY
Saturday means longer exercises and relaxes day. So that was why I started my day as early as 6 am by jogging for an hour. My route was from oshodi to Ikeja and it was a lovely day to jog. As soon as I got back home, I relaxed a bit before walking down to Unity Crescent Street which was just a few minutes walks from Babatunde Banjo Street. My mission there was to play football and on getting there, I met a lot of people who wanted to play also.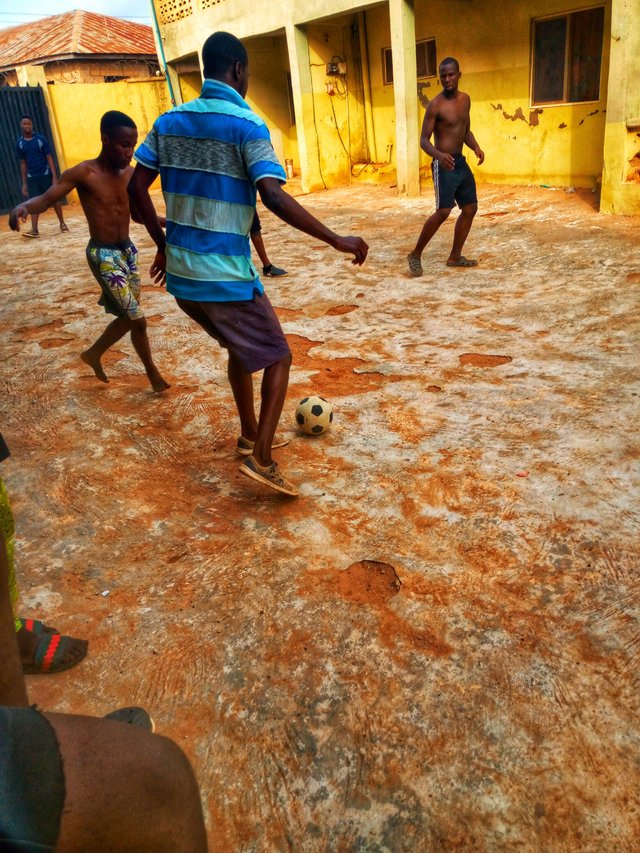 playing football At Unity Crescent at Oshodi, Lagos state, Nigeria
So as to accommodate everyone, we formed a three aside team and them up to four different sets waiting outside to get in as soon as a goal is been scored. I was the goal guardian for my team and we managed to win a few sets when we came in. When I had played to my satisfaction, I decided to go back home.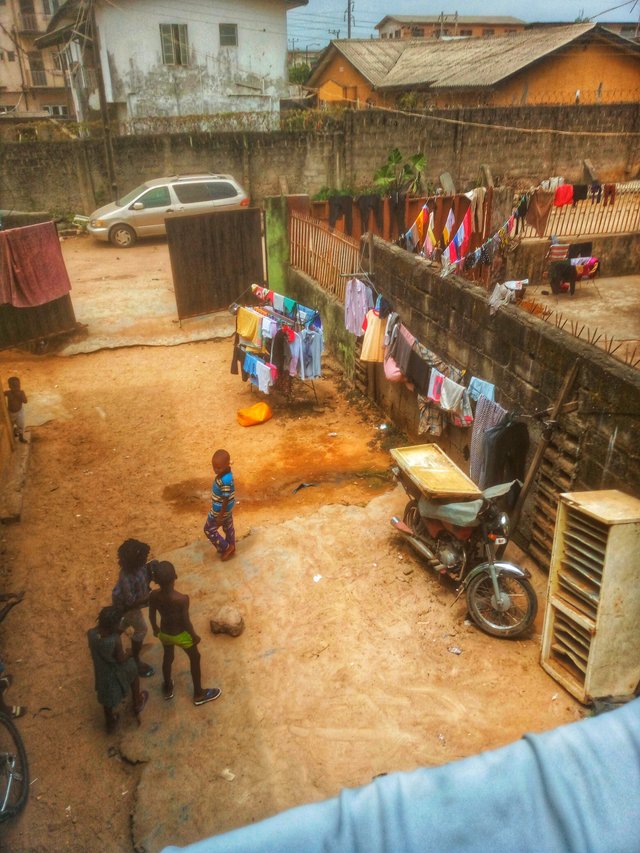 Clothes spread by Neighbors on the line just outside our building at Babatunde banjo street, oshodi, Lagos state, Nigeria
On getting home by before 12 noon, I prepared and ate some rice which I finished by 1:30 pm. After I had relaxed and I decided to wash some of my clothes manually. There was no electricity supply so I had to wash using my bare hands and by the time I was done, I could not find enough line to spread my clothes as most of my neighbours had already spread their clothes on the line downstairs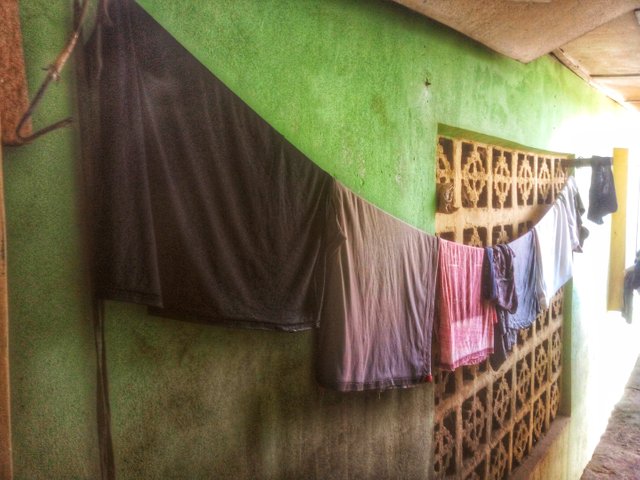 Clothes spread on the line just outside the room at Babatunde Banjo street, oshodi, Lagos state, Nigeria
I decided to spread my clothes on the small line we had just for ourselves upstairs and it couldn't contain all the clothes so I had to spread some on the stairways too. By 5 pm I was done with washing and I was starting to get hungry also.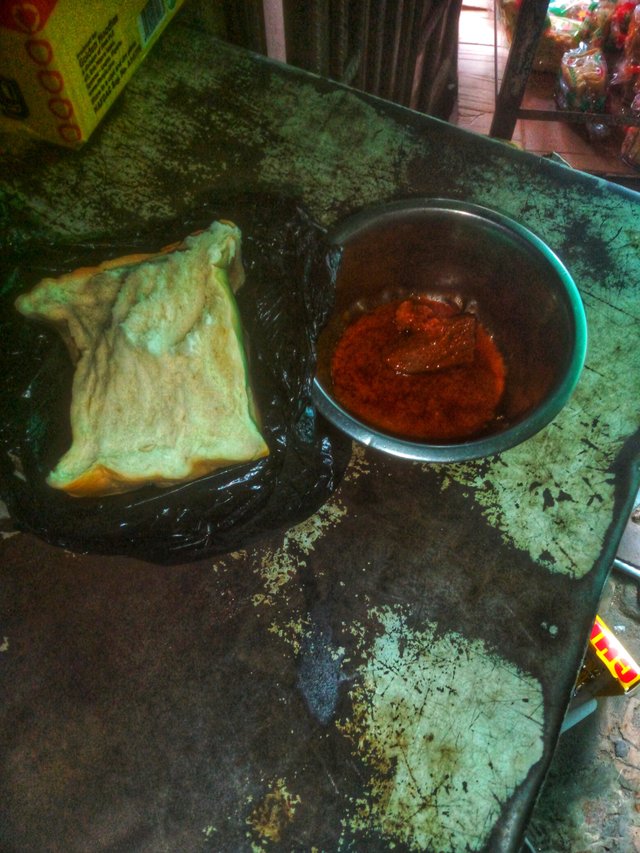 Bread and stew I ate while at mum
Shop at Oshodi, Lagos state, Nigeria
So I left for mum store at oshodi and on getting there I firstly ate bread and stew before helping pack her wares into the store as we started preparations to close for the day. At about 10 pm, we closed and we all went home. I watched a little BBN Naija program on tv before going inside the room to sleep.
That was how my day was spent on the 15th of August, 2020. I hope you enjoy reading it.
---
Also throughout the duration of the 50 days #thedairygame, I have set my post payout to 100% steem-power payout
I am part of team #9jafive. A group which consist of Five Nigerians.
---
Thank you @steemitblog, @steemcurator01 and @steemcurator for this diary game challenge
The images were captured by me using my Tecno Camon 11 and it was edited with the Snapseed mobile editing application