THE DIARY GAME: 8/8/2020: @steemcurator01 upvotes on my all diary post crowned a productive day.
Yesterday should be declared world exercise day because my actions throughout was centred around me observing the exercise for a longer duration than I would have on a normal day. As usual, my days started with the normal jogging after waking from the bed before 6 am and due to the fact that it was Saturday, I was affordable the luxury of jogging for longer hours.
I jogged from oshodi to Ikeja and although by car it might take just 15 minutes to get there without traffic with the foot, it was totally over 45 mins. I haven't really jogged such distance all alone by myself maybe that was why I wear out easily. The road was pretty smooth and straight forward for me as they were lesser autos on the road.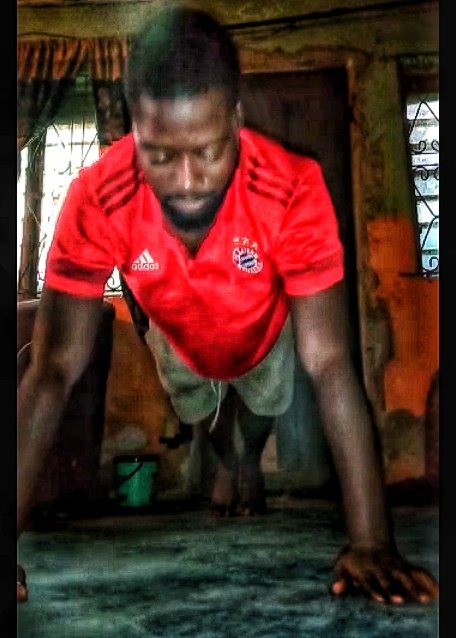 me doing some push-up at home, location; Babatunde banjo street, oshodi, Lagos state, Nigeria
In full detail, from Babatunde banjo, I jogged through Olatunji Street to oyegunwa, to Ladipo and from Ladipo, the bus stops I passed through were shogunate, PWD, airport road, national and then Ikeja under-bridge. I made my stop at Ikeja under the bridge before making a u-turn back home.
The journey home was probably the longest I have had in years as I combined both jogging and walking together. In the actual sense, I walked for the most part of the journey coming home. On getting home, it was already a few minutes to 9 am. I just lay on the floor because I was experiencing some pain at my back due to the long walk/jog.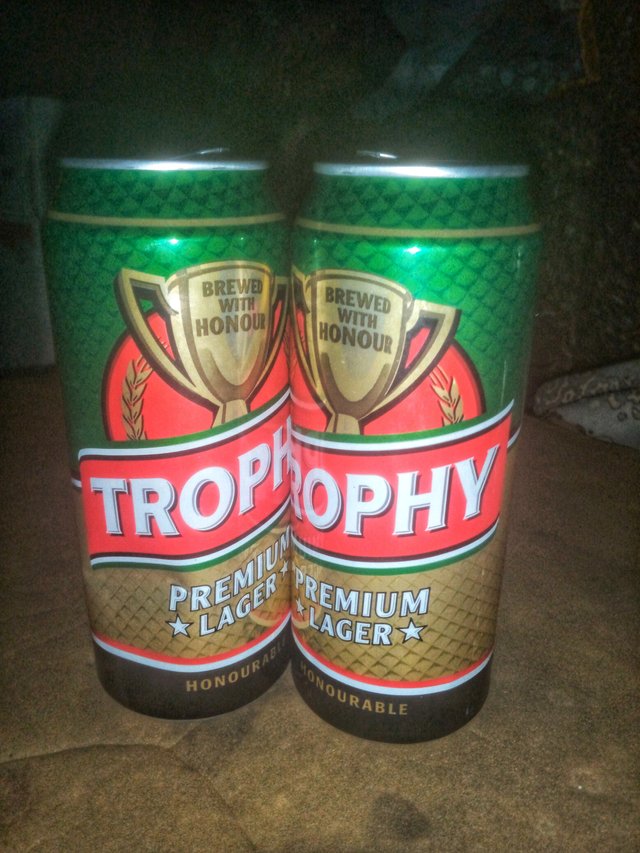 the Trophy beer dramk while at home at Babatunde banjo street, oshodi, Lagos state, Nigeria
I did some push-ups before laying on the floor and I slept off. I was so exhausted that I could not even do anything for the rest of the day aside from being at home. It was a boring day but it was productive. At around 2 pm I woke and went straight to freshen up by bathing and brushing my teeth. I wasn't feeling hungry, so I lay on the bed and continue reading my excel materials which I have been reading for a few days while drinking two cans of trophy beer that I had kept before today.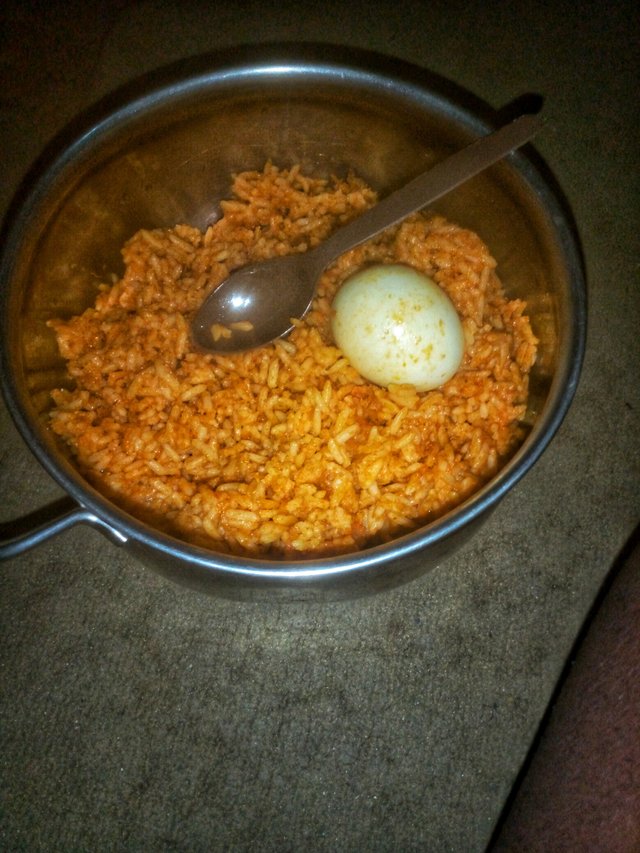 My night meal (jollof rice) eaten whole at home in babtunde banjo street, Oshodi, Lagos state, Nigeria
While studying the excel materials I must have been a little bit intoxicated from taking the beer that I didn't know when I slept off again. I only got to wake up at around 8 pm and I was shocked at how long I had slept. It wasn't long that mum and my sibling also got home and they brought along a cooked meal which was Jollof rice and boiled egg. I enjoyed eating the meal so much because I was already feeling hungry and the meal was delicious.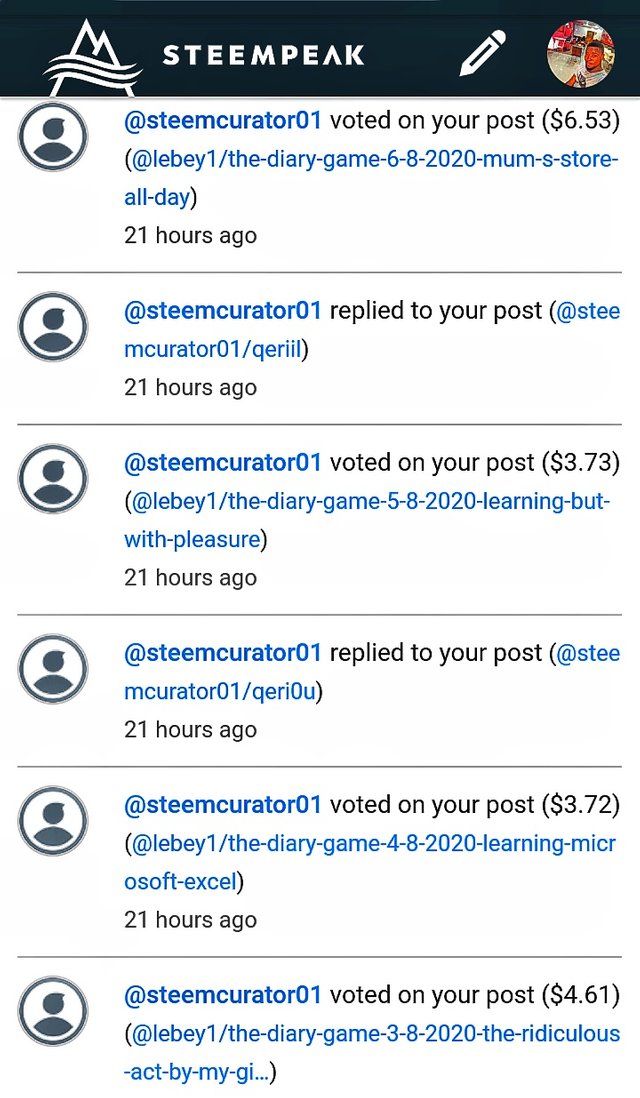 Screemshot of all @steemcuarator upvote on the 8th of august, 2020
After eating and watching my favourite show tv show which was big brother Naija, I decided to go to bed and it was then I decided to check my steemit account. I got a shocker notification and of 13 as I checked it, I saw that
@steemcurator01
had upvoted all my diary post and I remain thankful for that. I wrote about my diary post about 7th of august before going to bed with a smile written all over my face.
That was how my day was spent on the 6th of August, 2020. I hope you enjoy reading it.
---
Also throughout the duration of the 50 days #thedairygame, I have set my post payout to 100 % steem-power
payout
I am part of team #9jafive. A group which consist of Five Nigerians.
---
---
Thank you @steemitblog, @steemcurator01 and @steemcurator for this diary game challenge
---
The images were captured by me using my Camon camon 11 and it was edited with the Snapseed mobile editing application
---