CONTEST - WHAT IS YOUR FAVOURITE HOBBY? - FOOTBALL, MY FAVORITE HOBBY.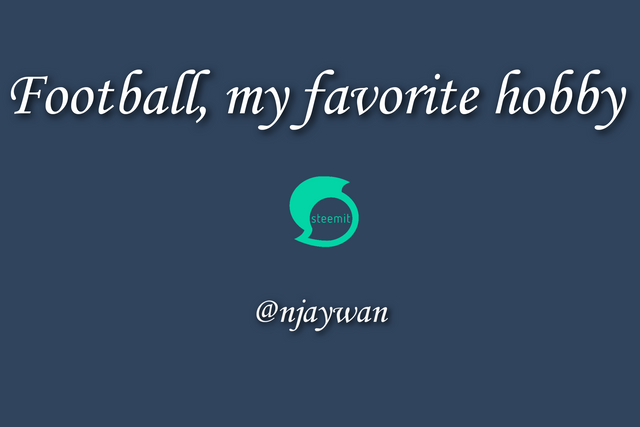 Hello everyone! Here is my entry into @yohan2on's favorite hobby contest exclusively for ghanaian and Ugandan steemians.
I consider myslef a very active type of person. I say this because most of my hobbies are physical activities. They include; swimming, playing football, hitting the gym, basketball, chatting with friends, music, etc. But just like anyone I have a preference. Let's get into that.
---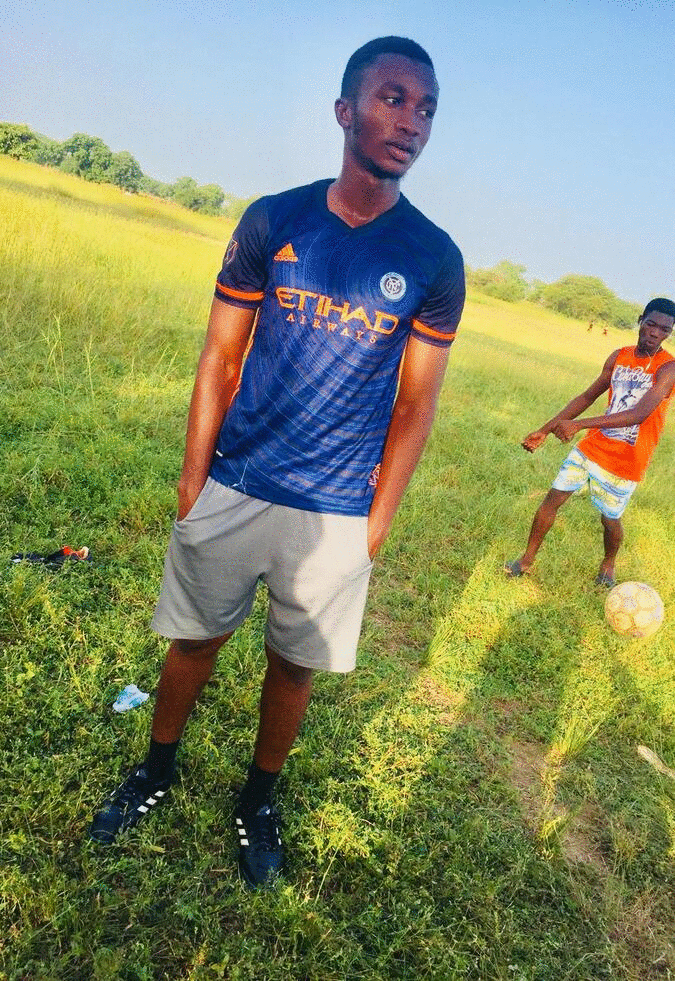 Which of my many hobbies is my favorite?
---
If I had to select among my many hobbies, football will be on the top of the list. It is a sport I have grown to appreciate and love dearly and quite frankly has become a part of me.
MY FOOTBALL JOURNEY
I have been playing football for as long as I can remember. I remember my mom telling me about how I used to skip lunch, head towards the basic school around our previous neighbourhood (where I was raised), only to play football under the scorching sun. The things we'd do for our passion (haha)
---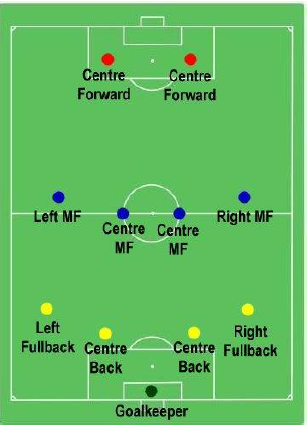 source
Basic overview of the positions of players on the field
---
Growing up, I have always been heavily built. As such, I was always told to play the center back position. And although I was good at it, I just did not see myself as a center back. In the game of football there are many roles a player could fit into. Most of these roles can be seen in the image above.
I knew I had a good pace, strength, agility and shot accuracy the forward position demanded. But I wasn't always outspoken. I just couldn't express myself well enough to be tried in a forward position whenever we played against a rival town.
It was not untill I was about 16 years old that I started to try out for forward positions. I was now play the Right Wing (RW) postion, mostly assisting the striker and scoring goals as well. Once you're given a position you already love dearly, you give it your all. I was therefore quite good at it.
---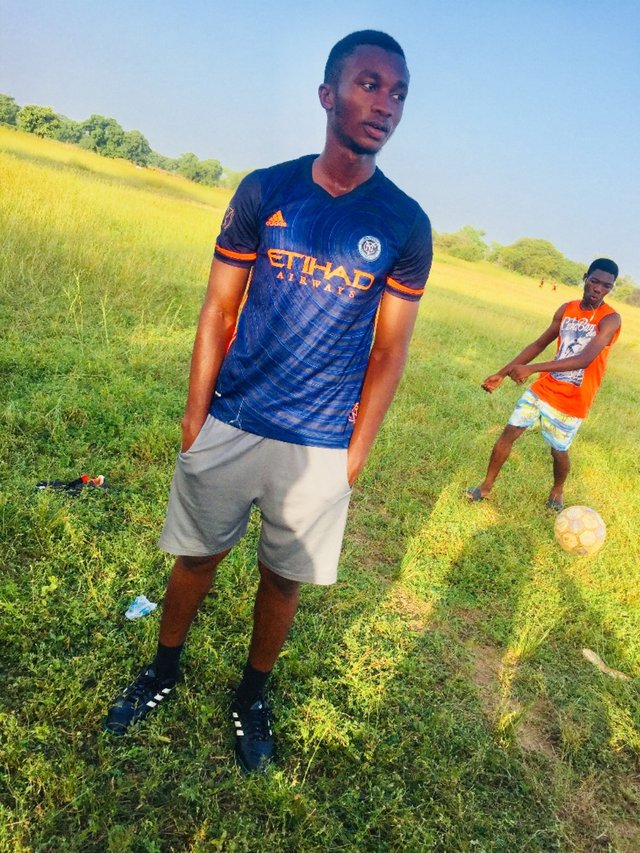 About to start a friendly match between two local communities (Buoho vs Kodee)
---
Occasionally, matches and leagues are organised by various communities. We come together and make some contributions towards the awarding of prizes to winners. Many communities love to participate and the winning team could win cash prizes aside the main prize (trophy and recognition)
LOVE OF THE GAME ON AND OFF THE PITCH
---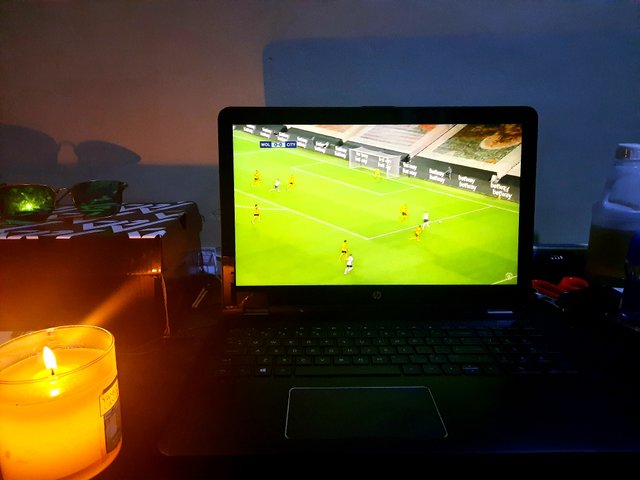 Watching Wolverhampto vs Manchester City match last night
---
I love the game of football both on and off the pitch. I like to watch many leagues around the world to see the talents we should expect in the upcoming World Cup. This is sometimes a bit too much as I am willing to cover a long distance in order to watch a football match should there be a power outage in my area.
---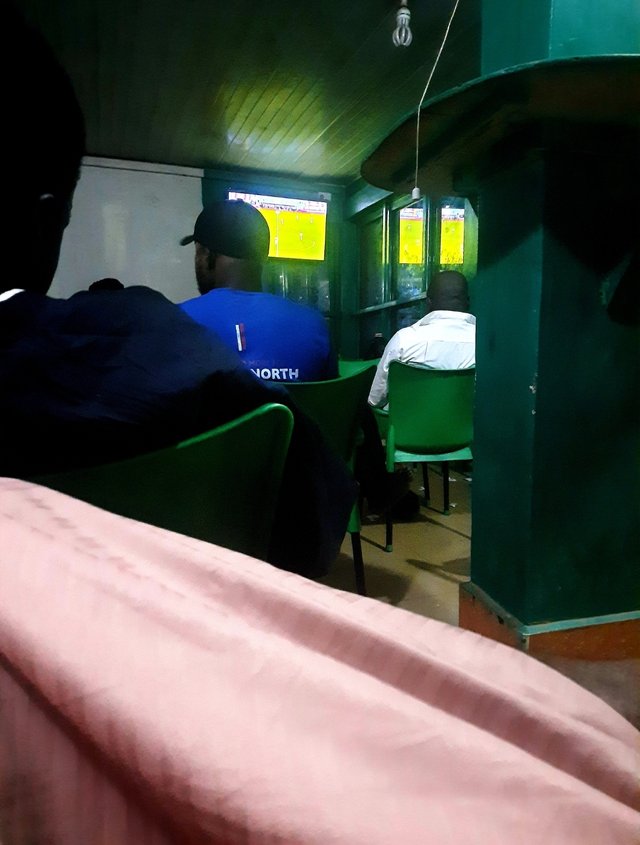 Watching the Granada vs Athletic Bilbao match last week
---
Also, if I am facing any sort of trouble with the network I am using in the house, there are multiple sports centers around for me to enjoy my matches. These centers have no entry fees. Simply go in there, sit and enjoy the game.
ACCOMPLISHMENTS WITH FOOTBALL
---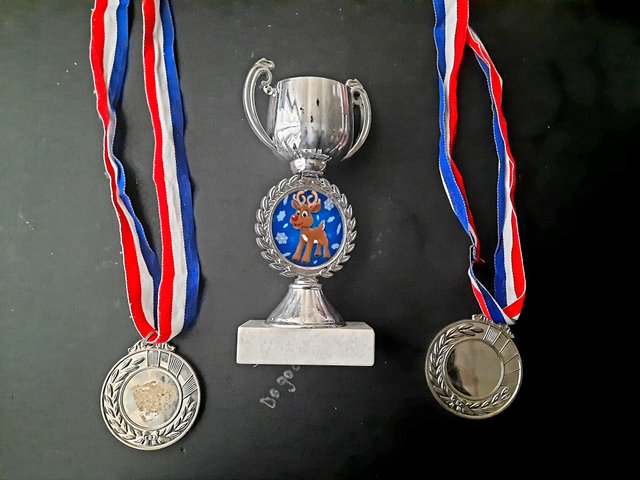 Some trophies I have won with football
---
I have participated in football competitions and gala both in school as well as community. And I was able to win a couple of trophies in the course of it. These are not real silva medals. They're just something to represent the achievements of individuals within the respective schools and community.
GREATEST ACCOMPLISHMENT
My greatest accomplishment with this hobby is the winning of the Christmas tournament in our community. We had prepared for a long time and have been disappointed countless times as well. We just couldn't lose it again in 2018.
I love the game of football because it fosters unity among people all around the country and gives is something to really connect with.
This concludes my entry for this contest.
You're welcome to join our newly created World of football community here. See you soon football fans.