THE DIARY GAME : 9TH AUGUST, 2020 : ATTENDED A NAMING CEREMONY AND INSPIRED MY NEWEST RECRUIT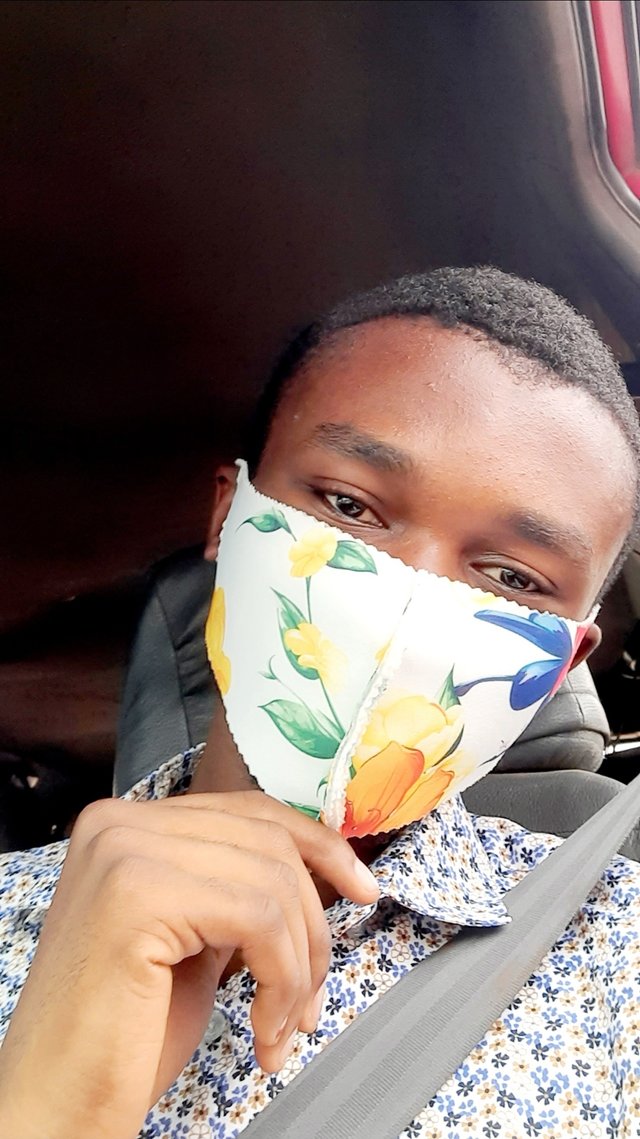 On the road towards Sasa Buoho
Sundays are usually the days most ceremonies are fixed. These include naming ceremonies, weddings, and so on. Today was no different. An extended family member had given birth and so we had to go and perform the necessary rites. We go there as a family, sit and prayer for the newborn. That's what is basically entailed in this rite.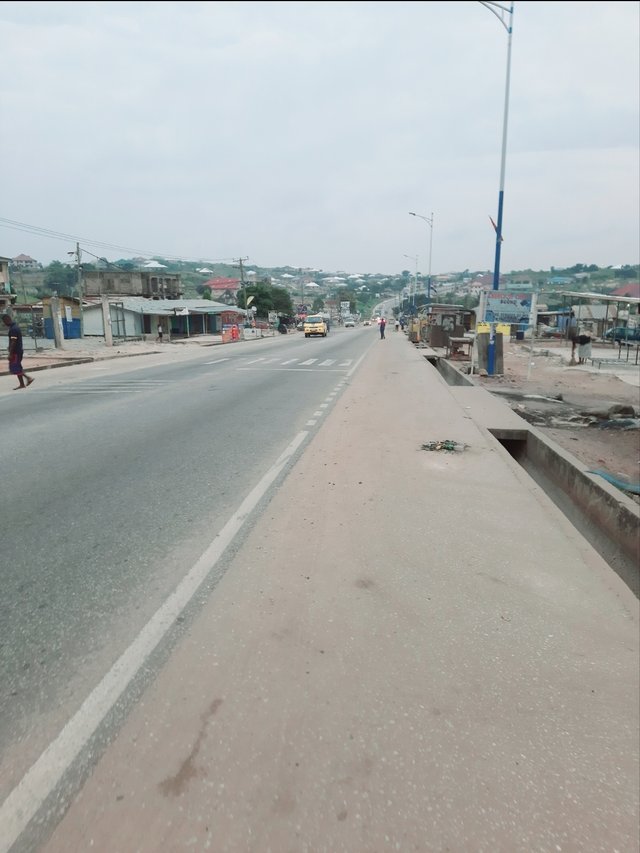 Jogging on the Buoho-Kodee road
I woke up very early as usual, freshened up, and went for my usual daily jogging routine. I stuck to my new jogging path, Buoho-Kodee road which gets quite challenging as you progress. I started at 6 a.m. and was back by 6:50 a.m. I then went and took my bath and relaxed for a bit.
For Breakfast, I took some tea with bread and egg. I then made sure I was ready for the naming ceremony at hand. I ensured that my clothes were well pressed and applied some perfume to make a good impression. It was then left for my dad to finish so that we can head out.
The ceremony was held at a mosque at Sasa Buoho, a suburb of Buoho so it was not that far from our house. The ceremony starts at 10 a.m. so we could not afford to be late. But the thing is when they say a program starts at 10, they mean that's when people should start coming but the actual program will begin at 11 a.m. But we still managed to get there before 11 a.m.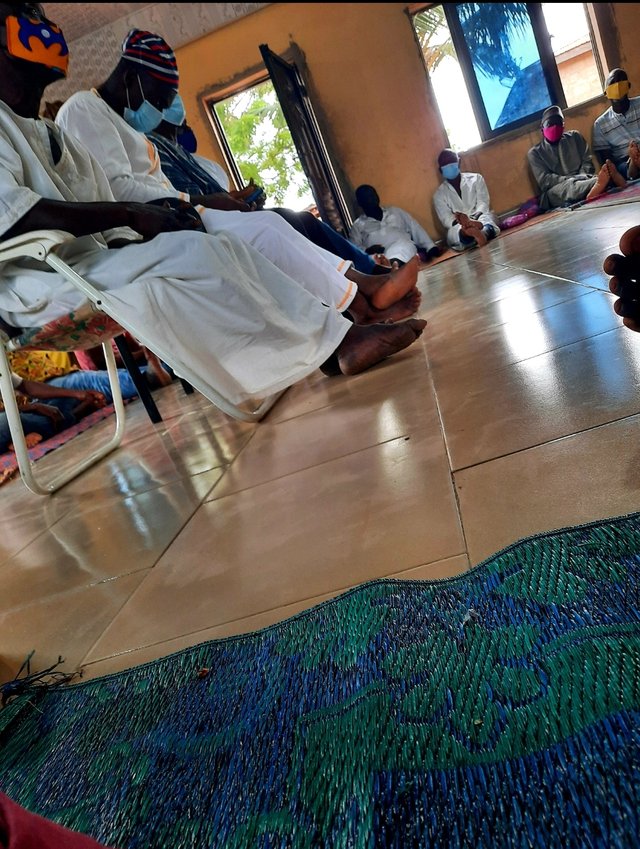 Elders of the family seated in the middle
Once we arrived we greeted the family elders and took our seats. It was now time for the opening prayer. The imam led the opening prayer and we prayed for the well-being of the newborn. Since we are in the period of a pandemic, the entire tradition had to ne changed. The baby was not brought to the public for safety reasons since we believe Allah knows our reasons and will answer our prayers.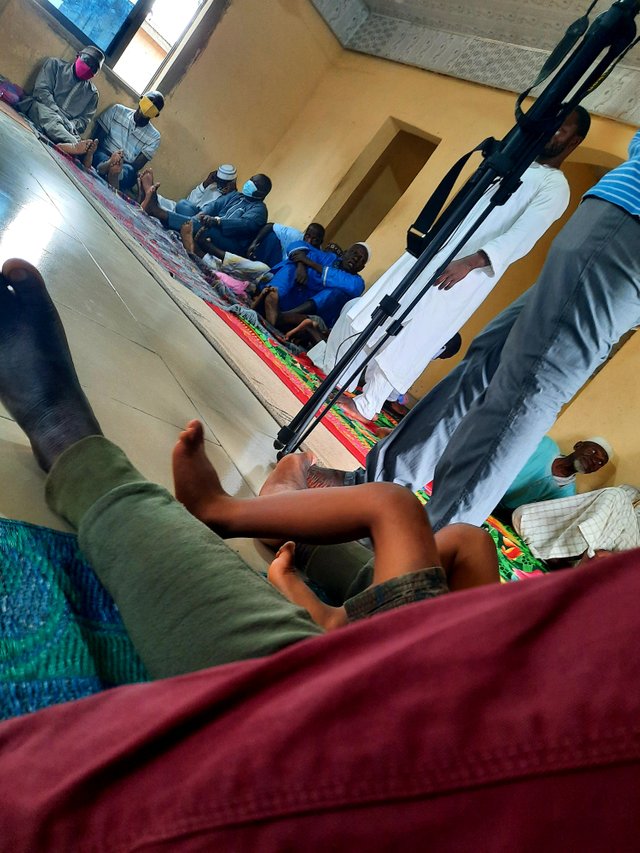 The Imam delivering a speech
During the ceremony, the Imam delivered a a wonderful speech about the essence of the naming ceremony. He reminded us of how important it is for us to attend such a gathering. We then contributed an amount towards the upbringing of the child to help support the mother and the father. The gender of the child was done revealed as well as the name.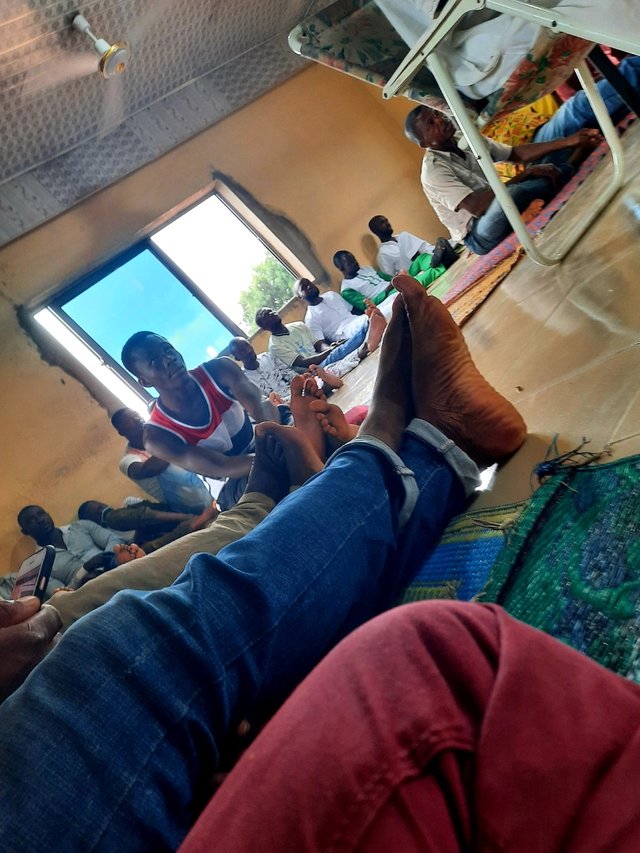 People who attended the ceremony
The ceremony was cut short because there was also going to be a wedding ceremony right after the naming ceremony. We done went ahead to enjoy the food that was prepared. That basically concluded the ceremony.
We then return home around 3 p.m. I and I went straight to bed. I took a long nap as I normally do during Sundays. I woke up later around 5 p.m. I said my prayers and watched some tv.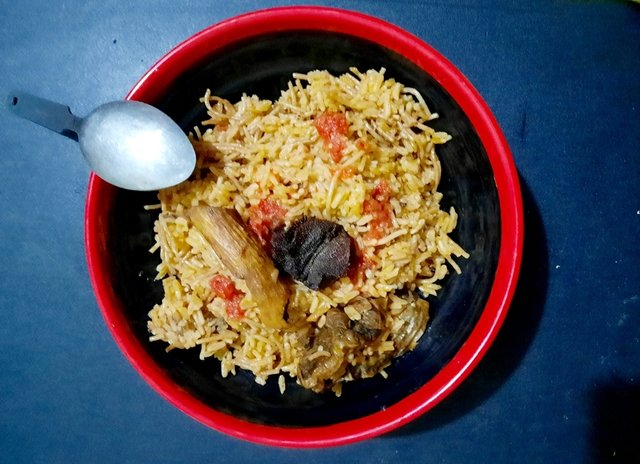 Jollof rice for dinner
In the evening, I ate some jollof rice for dinner. This is one of the most popular meals in Ghana and Africa as well. It is so good and almost everyone likes it. It still doesn't beat tuo zaafi for me haha.
Encouraging My Newest Recruit
I then encouraged my newest recruit and friend @danielo109 who I recruited on Saturday to save his keys. I already guided him to complete his introductory post which can be found here. I'm currently encouraging him to complete his achievement tasks so that he can truely understand how steemit operates.
This concludes my diary for today. Thank you for your attention.
I am a member of @steemghana-team
This is me
Special thanks to @steemitblog, @steemingcurators and @steemcurator01 for the continuous support.