THE DIARY GAME: 17TH SEPTEMBER, 2020 : SAME PROBLEM ALL OVER AGAIN
---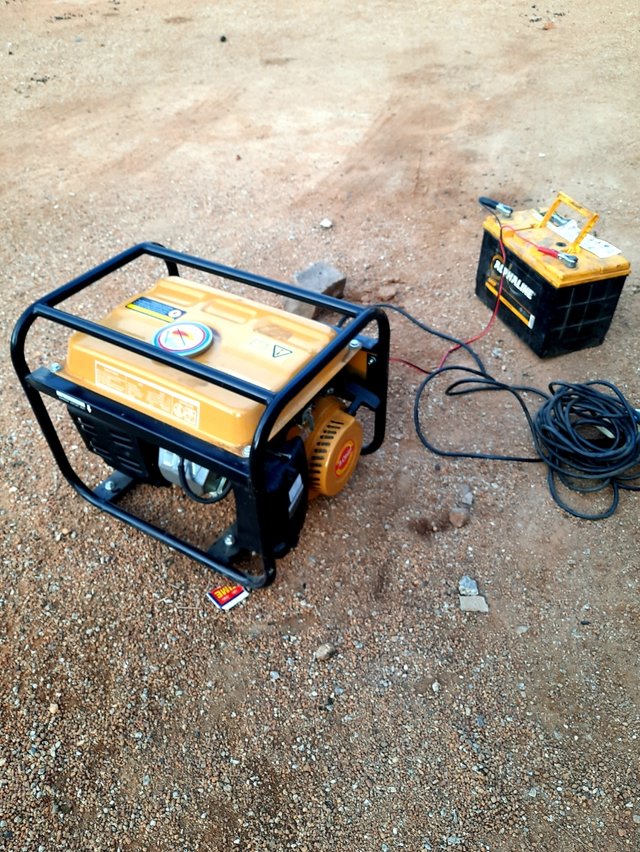 Attempting to charge the car battery with our generator
---
About a week ago, I indicated that our pickup truck had some battery issue and as such we jad to charge it for a bit. Similar issue arose today. This time it was more complicated than that. It would not chrage at all. It took us quite a while to try and salvage the situation but all our efforts bore no fruit. So we resulted to the one thing we could do. We left the truck and had to carry the materials we needed with my dad's other 16 year old pick up truck.
---
I woke up to a cool morning today. It was around 26 degree celcius and my ideal morning weather. I thought it had rained last night but upon investigating, there was no rain. I did my usual morning routine and headed out for a run. It had been so long since I went for jogging as such I wasn't up to speed with the pace I usually go. I went for about a mile and half and then came back home. This took me about an hour to complete which used to be my time for a 2 mile run. As I got home, I freshened up and started my day.
---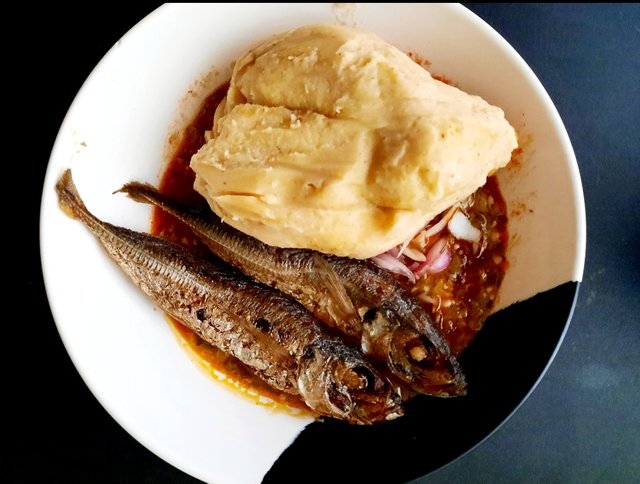 Kenkey and fish with okro soup
---
For breakfast, I went to my favorite kenkey seller in the area once again. Aside her unusual cleanliness amongst her colleagues, she has a great sense of customer service as well. She is always super chatty with us and we already seem to be family already. This is the best way to retain a customer and keep them coming for more. Although she did not go to business school, she understands the basic ethics of the most successful business tycoons in the world.
The fish was so nice I was so glad I bought two. The cost of the food was Ghc 6 / 1.04 usd / 6.01 steem. I was glad I took something heavy this morning in order give me the energy required to carry me through my day. I went on steemit and started to engage people. I curated some #thediarygame posts and hopped into the Newcomer's Community as well. There, I interacted with Newcomers who are trooping in by the minute and corrected their mistakes as well as give them encouragement as well.
---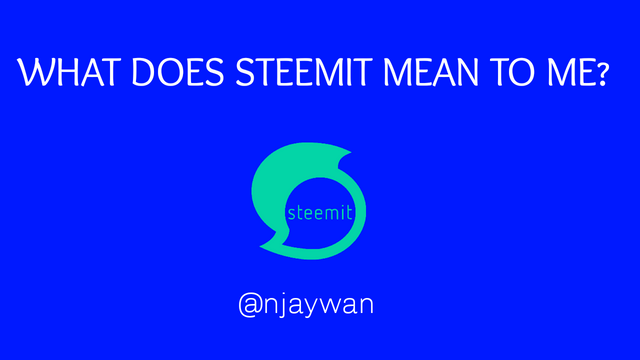 I partook in this contest
---
There was a contest organised by @beautychicks and its open for all and sundry. I immediately began drafting something down in order to submit my entry fkr thus contest. I just love to see contests and to see people engage as well which is why I've organised the BEST COLLECTOR CONTEST - 15 STEEM PRIZE POOL to reward peolpe who participate in the mlst contests.
You can also join @beautychicks contest here : Contest : What does steem mean to you?.
As I was sitting in my room, I heard my name being mentioned outside. It just had to be this pickup truck again. It's battery was messing around again. So we decided to remove it and charge it. I brought out the generator and started it. Fuel was running a little low so I refuelled it and started it again. I charged the battery for about a solid hour and inserted it back into the truck once again. We were all in shock as this truck failed to start.
We really needed it to convey some household materials from Asawasi at the house of a family friend to their new location. My dad's 16 year old pick up was parked there so we decided to put some engine oil, fuel it up, fill the water tank and try to start it. It started just fine and we just had to make do with it.
---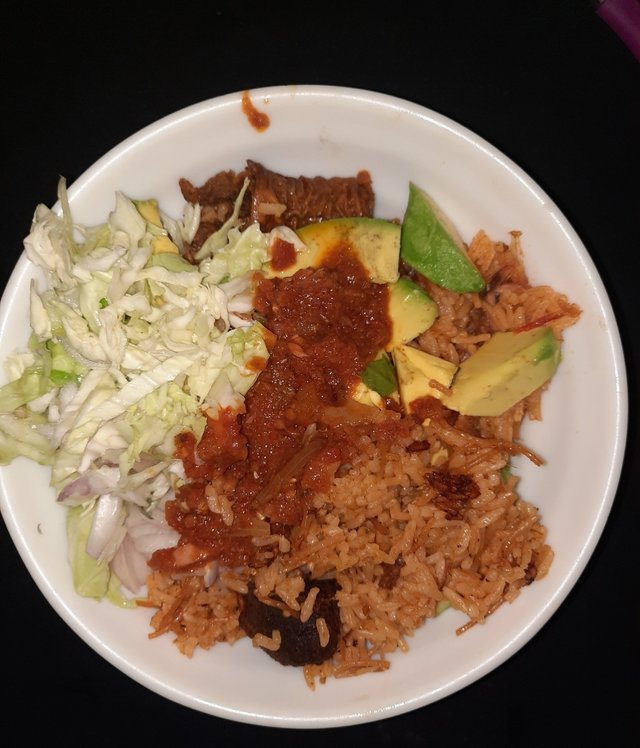 Jollof rice with some pear, vegetables, and beef
---
After our rounds, I was famished so I went to the kitchen and lucky for me my mom had cooked jollof rice. I dug in and fetch some, cut some pear and added some vegetables. I then went and sat down to enjoy this meal whiles watching the evening news on tv3.
This concludes my diary for today. Thank you for your attention.
Team: @steemghana-team
This is me