THE DIARY GAME : 18TH SEPTEMBER, 2020 : MY 43RD ENTRY : COULDN'T MAKE IT TO JUMMAH
Today was supposed to be jummah friday. As a result, I was sure to wake up very early. I went out to wash my face and to my surprise my dad's vehicle was very unkept. He had also tried several times to heat up the faulty battery from yesterday's diary as well. He started his vehicle, exchanged batteries with the pickup truck, and went to Ahenkro with it. Ahenkro is 2 towns away from Buoho. Can you imagine the fuel consumption?
---
He was very upset upon his return home and decided to go and rest. The ahenkro road has a lot of dust due to the untarred nature of the road. This accounts for the dirt that was associated with the car upon returning. I therefore gave it a good wash over.
---
I then went back to my room to fetch my clothes. Ironing of the jummah clothes is a very good thing to get into as you never know when the light would go off. I pressed it gently to make a good impression at the mosque.
---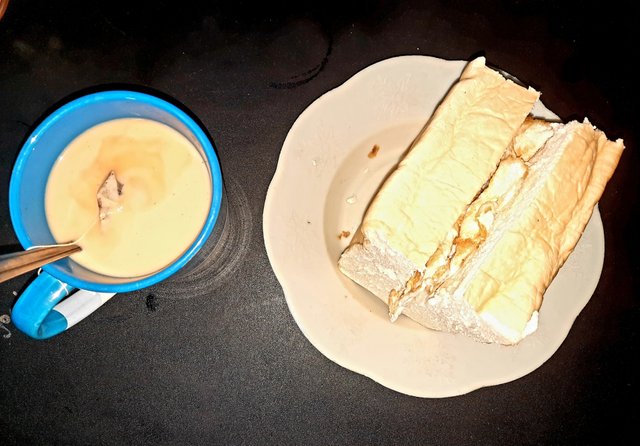 Tea, bread and eggs for breakfast
---
I then went to take my breakfast. I finally revisited tea once again. I have to admit, over the past few days I have actually missed tea. It has been the breakfast I have become quite used to and would like to change that but I tend to miss it so much. I went to the kitchen and fried my eggs and sliced some bread as well. Breakfast was then ready for consumption.
---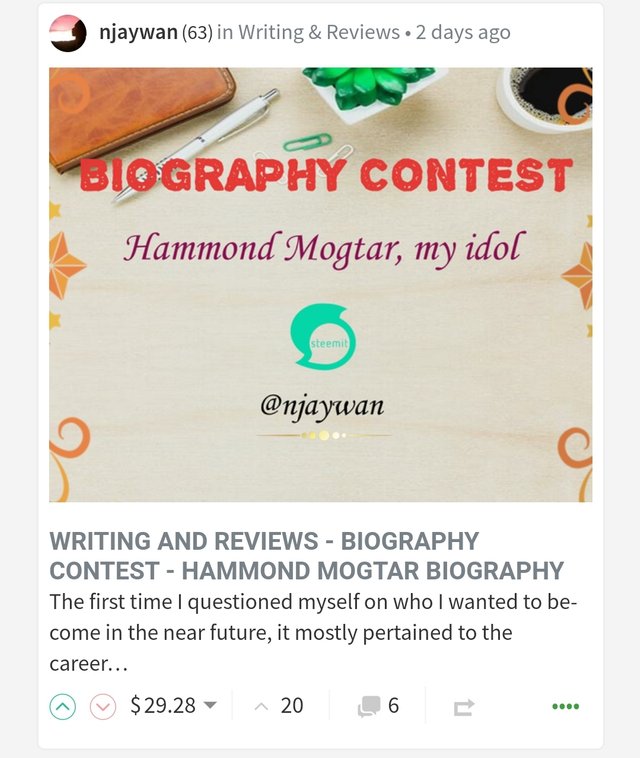 I wrote a biography on Hammond Mogtar, my uncle
---
I then logged onto steemit to see what was happening. I visited the Writings & Reviews community and was immediately prompted by the pinned post that there was a biography contest going on. I already had plans of participating and knew who I was going to write on so this was just a friendly reminder. I started drafting something whiles waiting on my dad for our departure to the mosque.
---
Unfortunately, my dad came with some news. He said that one of our relatives was admitted at the Okomfo Anokye Teaching Hospital at Bantama and is being discharged. We are the only family in Kuamsi she has so it was pertinent for him to go and attend to her. He just couldn't drop us at the mosque before going there due to the likelihood of a traffic jam.
---
I therefore used the opportunity to finish drafting my biography and posted it. I got some very positive feedback from many people of which I appreciate all their input.
---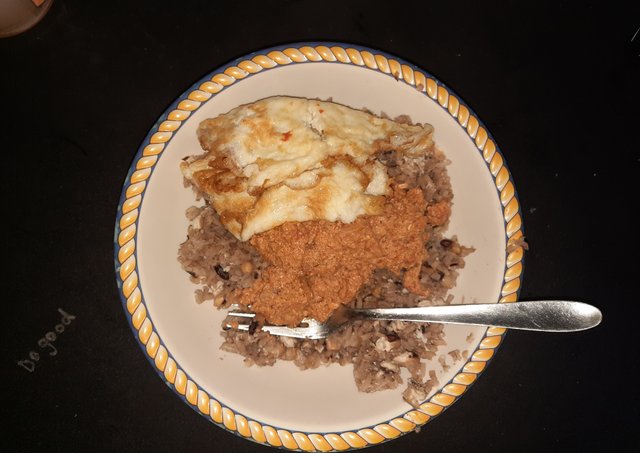 Took some Awaakye and cabbage stew for lunch
---
My mom had prepared some Awaakye in the afternoon. But she asked my sister to make the accompanying stew but she left the house on an errand. I couldn't wait for it so I decided to heat and fetched some cabbage stew which were in the refrigerator. It's odd to take this combination of food but I was hungry amd it served its purpose.
---
This concludes my diary for today. Thank you for your attention.
---
Team: @steemghana-team
This is me