THE DIARY GAME : 20TH SEPTEMBER, 2020 : MANY GREAT THINGS HAPPENED!!
---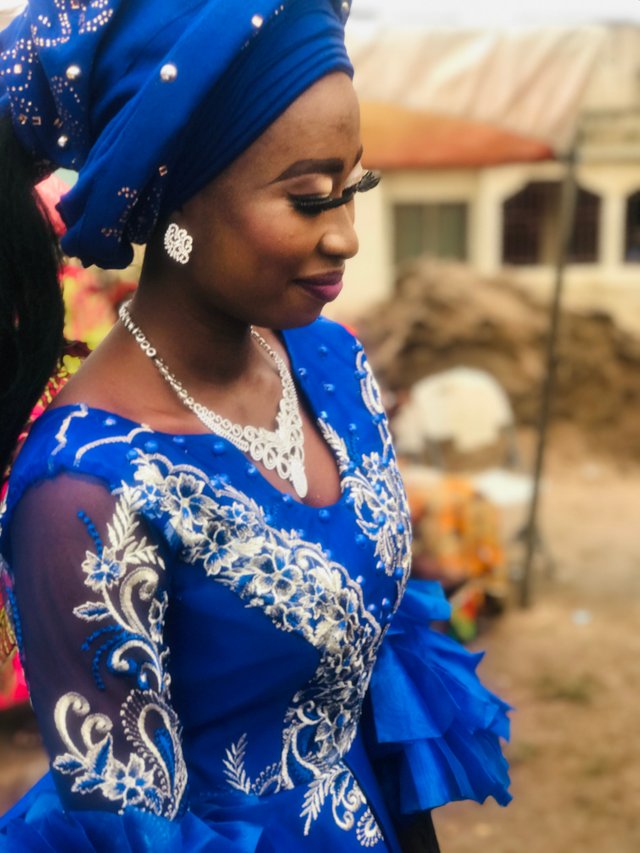 My cousin, the bride stepping to the dance floor
---
Today was a special day for one of my cousins. I say this because she got married to the man of her dreams. They say wedding days (waleema) are the happiest days of grooms and brides around the world. I thought it was just an overly exaggerated statement until I started seeing with my own eyes recently. First with my older sister and now my cousin. This girl in particular normally wears a serious face but she was laughing almost the whole day as if she was on laughing gas.
---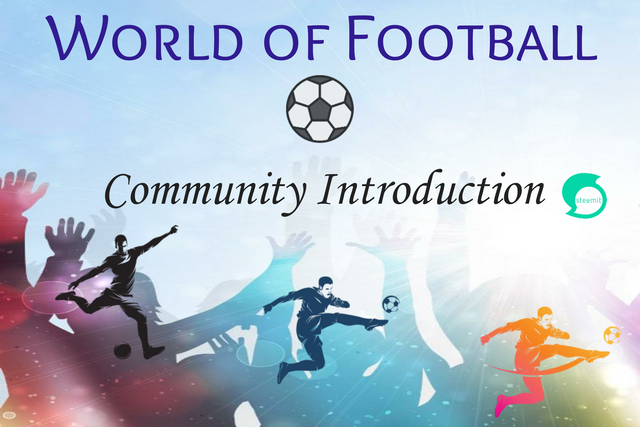 Introduced the World of Football community
---
I woke up early as usual around 5 a.m said my prayers and freshened up. I did not go for a run today. I just logged onto steemit and found a suggestion from steemcurator01 to create a football community. I am a football lover so I always want to be where the game is. I therefore went ahead to create one and thankfully it got a rock solid start. I just want to that the Steemit team for this great initiative and for supporting the community as well.
It took me about 30 minutes to design the logo since I was constantly pondering over whether or not it was good. I did about 3 different types of potential logos. I then showed them to my sister who gave me her opinion. I asked my brother as well and he made the same selection. That was two in a row so I chose to just accept it. The community was then introduced (World Of Football ⚽️) and everyone who likes football in warmly welcome.
---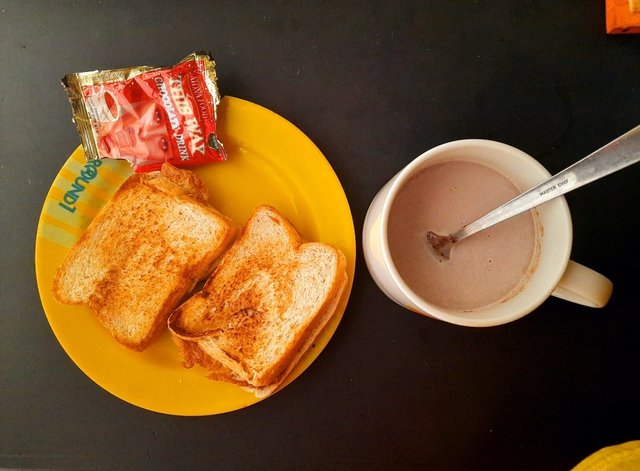 I took 'this way chocolate drink' with bread and fried egg for breakfast
---
For breakfast, I decided to take some chocolate drink with bread and egg. But by then, our entire house was filled with visitors. My cousin who was getting married stays a stone throw from us. They therefore chose to share the visitors with us (haha). They were also taking their breakfast so it would have been a bit awkward if I went in there like that (due to cultural reasons). So I waited patiently for them to finish. That was when I went to fry my egg and take my meal.
---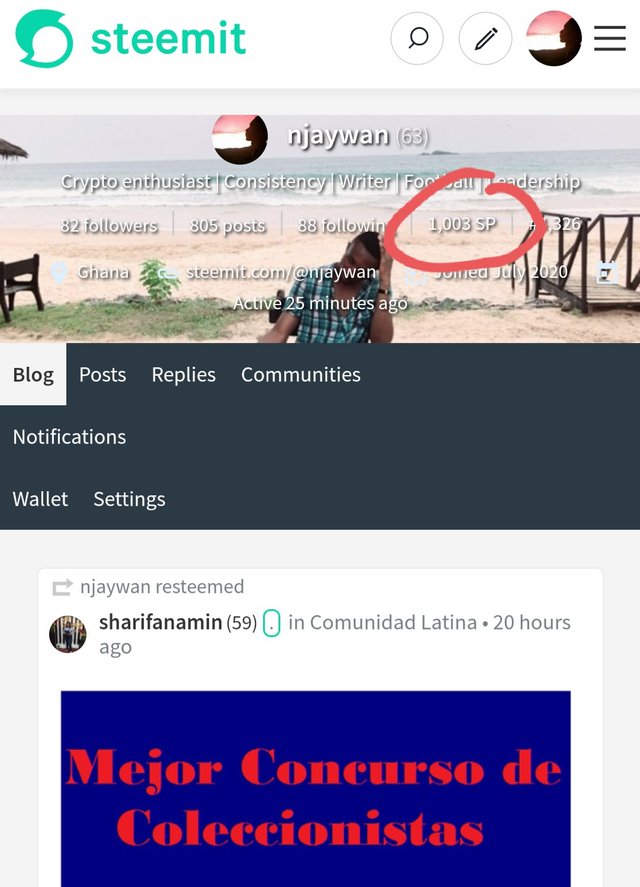 I finally surpassed my 1000sp target
---
I then noticed I had reached 1000 steem power on my account. When I first joined steemit, my first goal was to get a 1000 sp. It is definitely a step by step process but one which will definitely come to pass with hardwork. As they say, with hardwork and determination, everything is possible.
If you are a newbie, make sure to be consistent. Recruit all your friends and family members to join this amazing blockchain. Comment everywhere and you'll be noticed. That is how you build your followers and grow your account as well.
---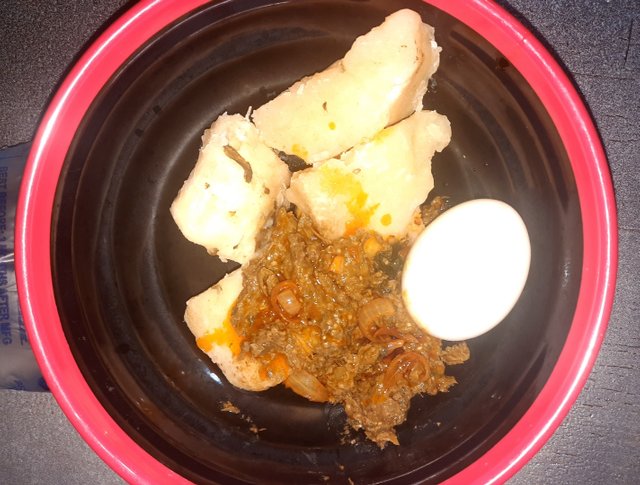 I took some ampesi later in the day
---
I was later feeling hungry. I grew hungry so fast I couldn't even explain. There was still some yam and platain on fire waiting to be done. The accompanying stew (kontomire) was already done though. As soon as the yam and plantain was done, I fetched my portion. I boiled an egg to take with this as well. The collective name for this food is ampesi and it is very delicious.
---
This concludes my diary for today. Thank you for your attention.
---
Team: @steemghana-team
This is me