THE DIARY GAME : 23RD SEPTEMBER, 2020 : 48th Entry : SOME NEW RECRUITS AND EXTRA WORK ON OUR NEW COMMUNITY
---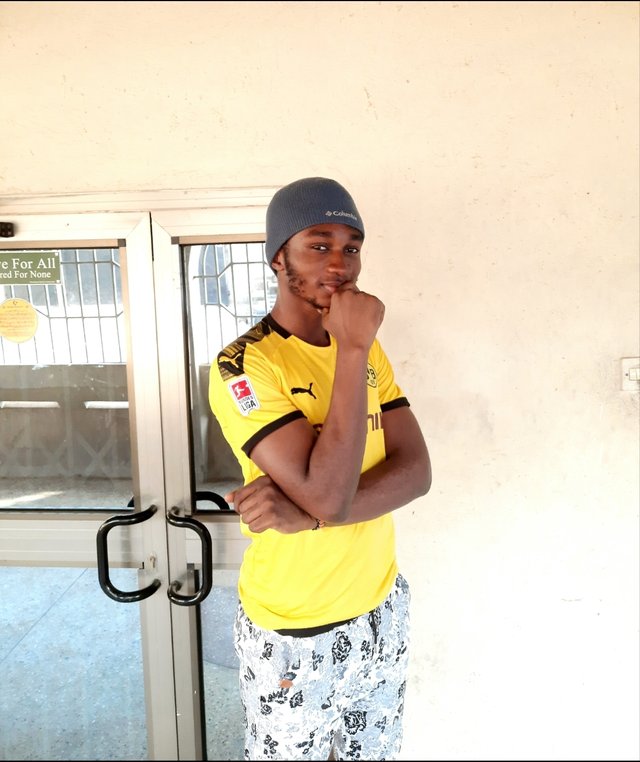 Wearing my favorite club, Dortmund's T-Shirt
---
Our world of football community is slowly growing and we'd hope to bring more interesting stuff to your doorstep in the upcoming days. We are currently looking for individuals preferably country representives who share a passion for football and can fill our become MODs to help with the running of the community. We are keen on selecting people from different countries around the world who can speak other languages to broaden the scope of the community. If you know someone like that please comment and tag the user.
---
I woke up very early as usual today and said my prayers. I decided to workout with the home workout app today too. It seems I am not quite consistent with the app as I would like to be. Still, something is better than nothing. The close arms push ups today were more difficult than I anticipated. They were just pushing my muscles to its fullest extension to a point that I could not handle it anymore. I therefore went for about 20 reps and decided to end; I just couldn't continue.
---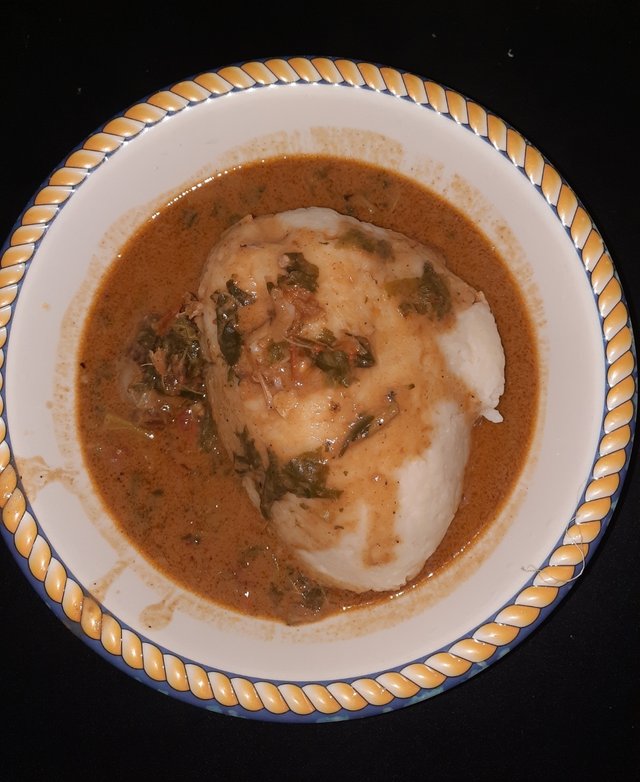 I took some riceballs with groundnut soup for breakfast
---
I then decided to take my breakfast. Today was heavy food breakfast for me. This means that I decided not to take something light like I usually do for breakfast. Instead, I took a heavy rice balls with groundnut soup. This us definitely one of the best meals you would find here in Ghana. My mom made them last night but there was still plenty left. So we decided to take it this morning. I was very full upon emptying the bowl and went on with my activities.
---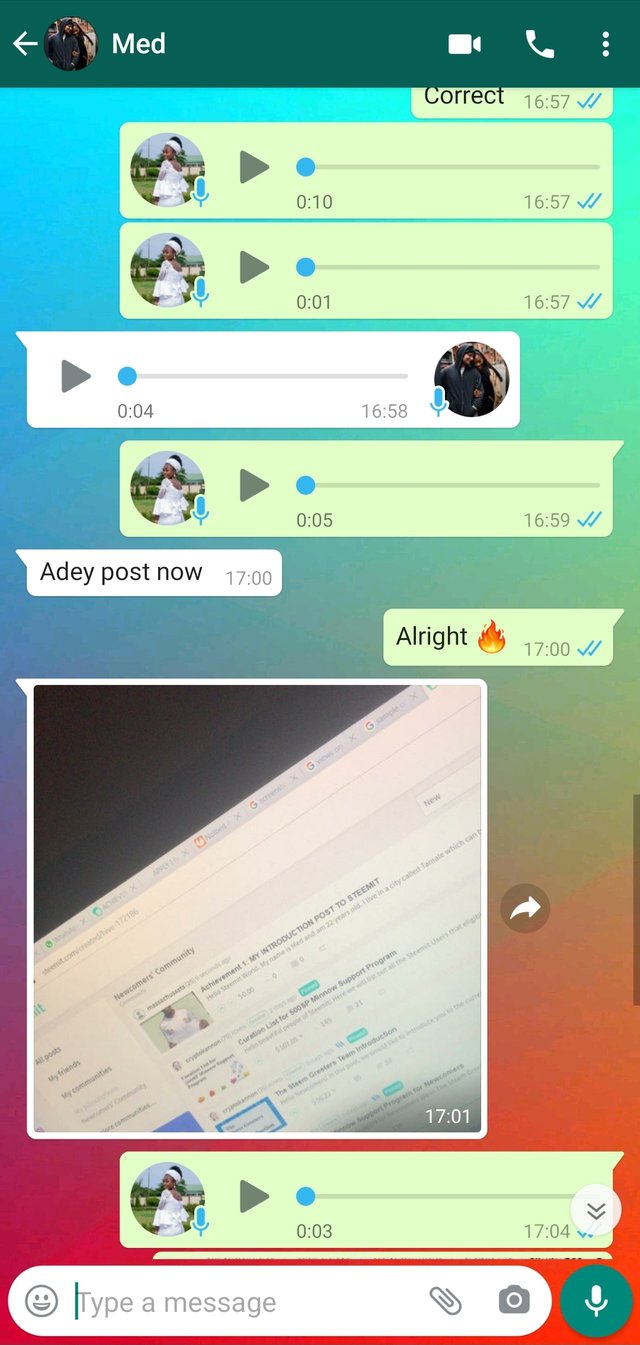 Recruiting some of my contacts through WhatsApp
---
I joined the steem greeters team and started doing my work as a steem greeter. I greeted a couple people from all over africa who are trooping in. Some of these people are my own new recruits I am inviting through WhatsApp chats. I noticed WhatsApp was fairly easy to recruit since I use screenshots and voice notes to explain the concepts to my friends. I am therefore happy to announce that @alhajibabajnr, @shamsudeen13 and @massachussets have joined the team.
---
For now I'm focused on people I think will strive here and will do my best to keep them here. Then they will also be encouraged to bring more people to build the Ghana team exponentially.
---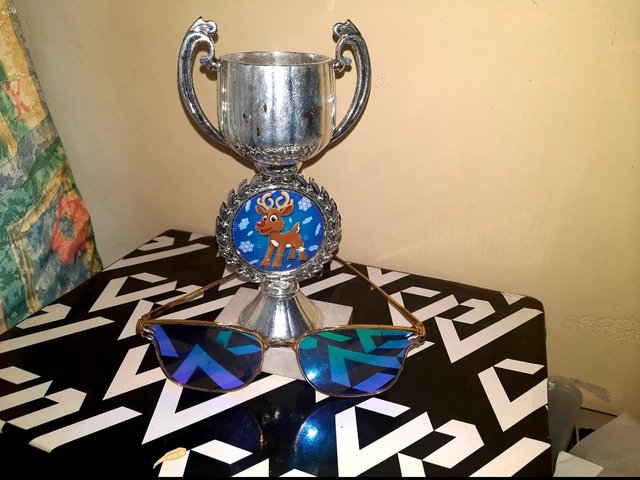 My trophy staring at me in style
---
I then sat on my desk and started to work on educating members of the world of football ⚽️ community about the goals of our community and the next steps forward. It was interesting when I noticed that the moose on my Christmas soccer tournament trophy was staring at me and I took a picture of it to share just how funny it was (haha).
---
You can join our World of Football Community here
---
This concludes my diary for today. Thank you for your attention.
---
Team: @steemghana-team
This is me