THE DIARY GAME : 25TH SEPTEMBER, 2020 : 50TH ENTRY : JUMMAH FRIDAY
---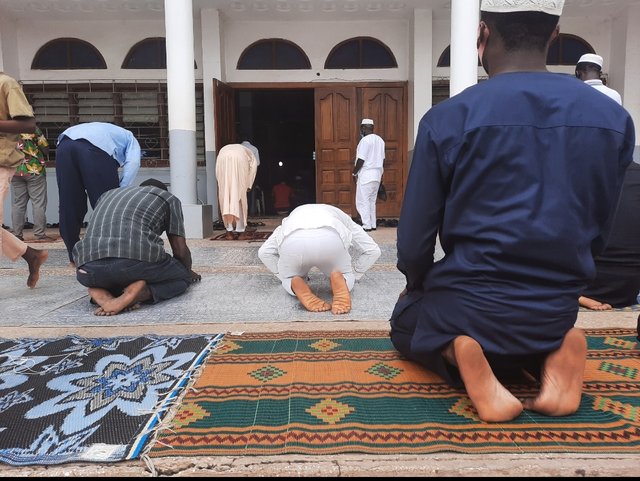 We had finished praying and observing social distancing
---
As usual, Fridays are specially designated for Jummah prayers. This is the day on which we cisit the mosque and offer a congregational salat with the entire umma. As a result we need to keep our self fresh in order to make the day a blissful one.
---
I therefore woke up very early in order to say my fajr salat. Right after that was done, I went back to bed. This was because I didn't sleep early and needed the energy. I only slept for about 30 additional minutes as that was enough for me. I immediately started to do some curation on posts I saw from both ghanaians and the entire steemit family. Through this practise I have been able to get achieve my first 100 followers and I'm surely not going to quit now. It has definitely motivated me to do more.
---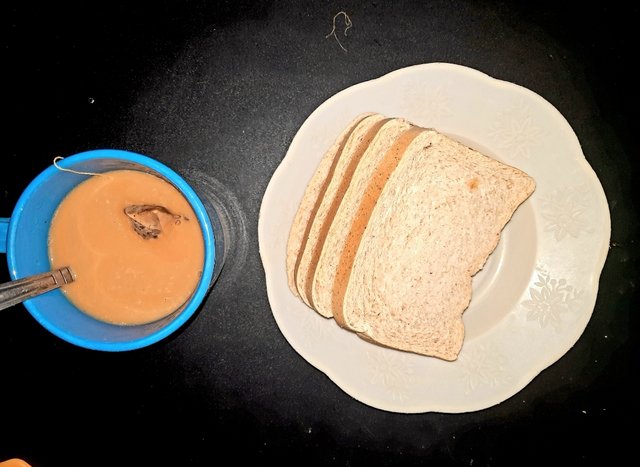 Regular tea with some butter bread slices for breakfast
---
Our car was already in a good shape so there was no need for me to go and wash it. The only thing for me to day was to take my breakfast and iron my clothings whiles waiting on the rest of my family. I took my breakfast quickly and by 9: a.m, I was done with ironing my jummah apparel as well. But we don't leave for mosque till it is at least 12 p.m. Whiles I was waiting, I occupied myself with curation activities here on steemit.
---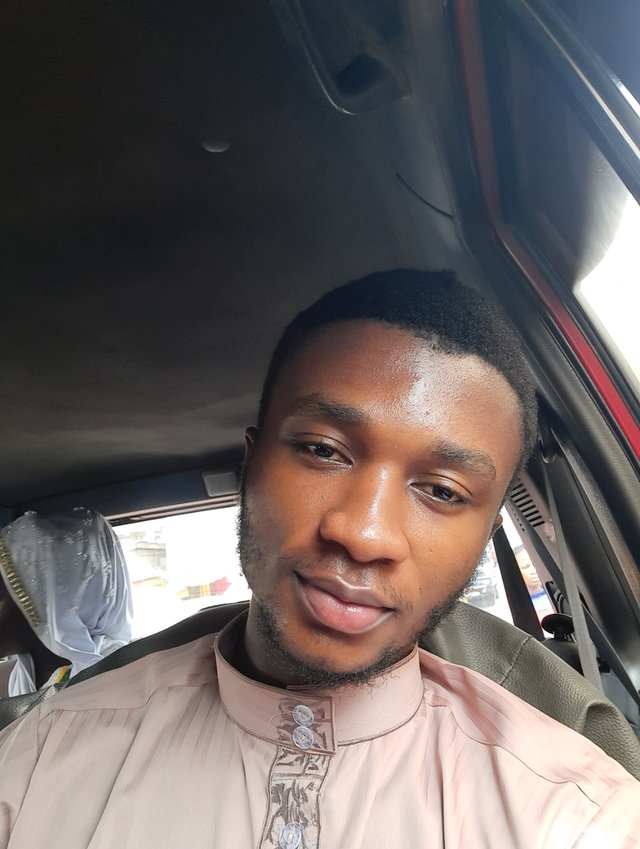 On the road, heading towards the mosque
---
It was finally time for us to leave to the mosque so I immediately wore my ironed apparel, took my prayer mat and head straight to the car for departure. We left around 12:45 p.m today since we thought there was no traffic on the road. Usually we leave at 12 p.m when there is traffic. Little did we know that the prayer time had been changed and that the sermon would he cut short.
---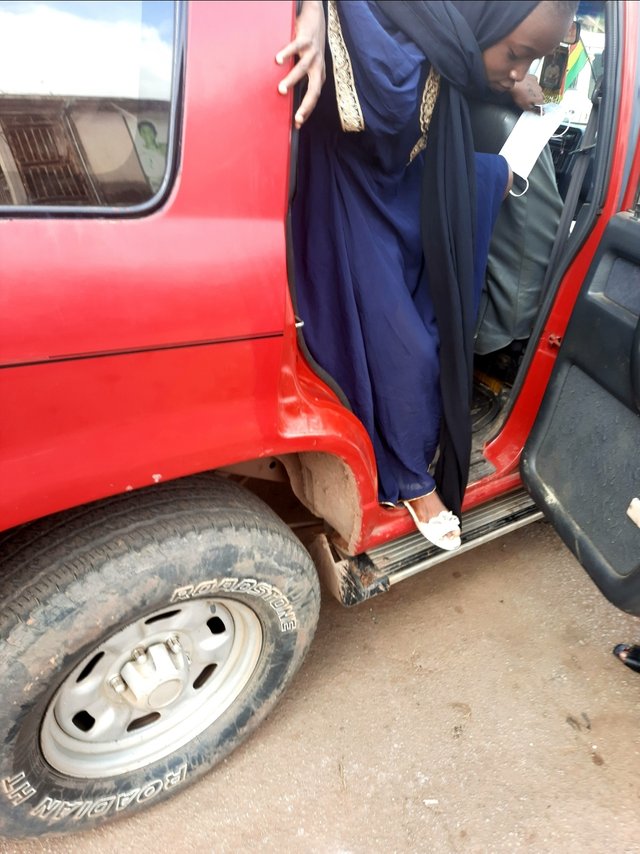 Finally arrived and getting down from the car
---
Upon arriving, we noticed that prayer had almost started and there was some small time for me to perform my ablution. I therefore rushed to the ablution bay of the mosque and cleansed myslef. I finished in time to join them in the first rakat. Prayer went on smoothly and we were done in no time. This particular version of Jummah Friday was rather short for me as we normally keep long at the mosque listening to the sermon.
---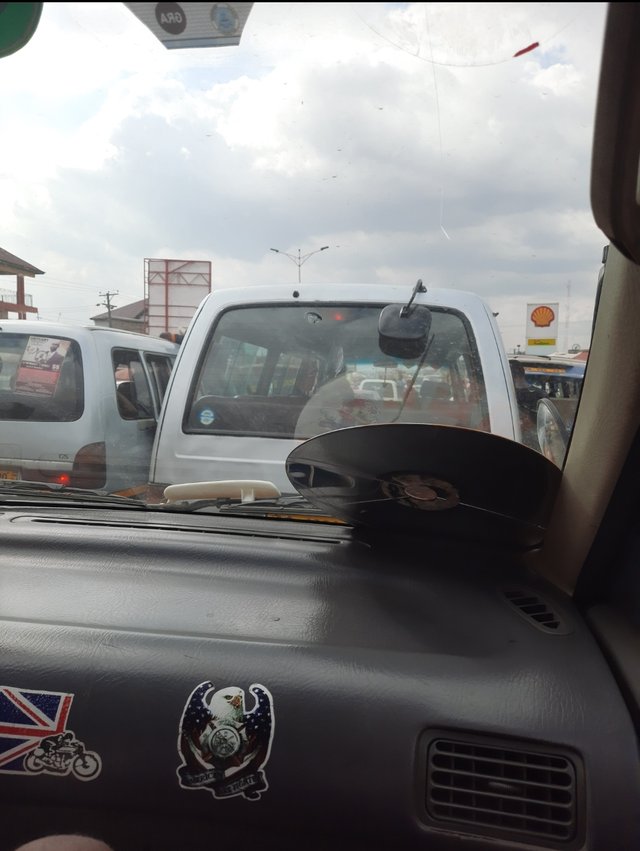 We had to board a van since my dad had to go to work
---
Once we were done, we conveyed at thenplace our vehicle was parked waiting for my dad to come and take us. We only waited for a little bit whiles exchanging conversations with some of our friends and loved ones. When he finally arrived, we board the car and took off. Fridays are still working days so my dad had to go to work. As such we alighted on the way and took a van that was headed in our direction.
---
This concludes my diary for today. Thank you for your attention.
---
Team: @steemghana-team
This is me