THE DIARY GAME : 6TH AUGUST, 2020 : PAID MY DISTANT COUSIN A VISIT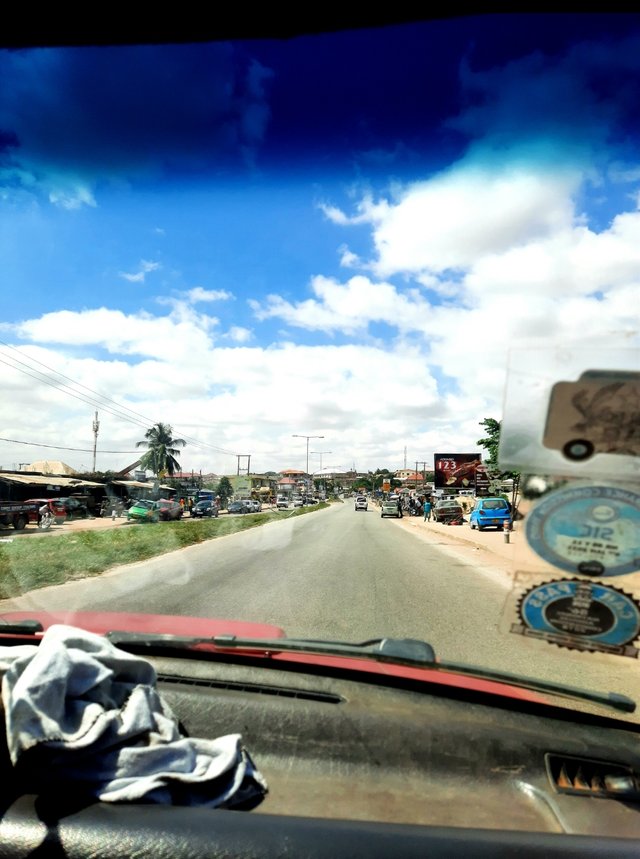 On the Buoho-Maakro road
Ever had a day you just missed some of your family so much you had to visit them? Well today was the day for me. It had been a while since I last saw my distant cousin. We call her 'manager ma' which means 'mother of the manager'. She always said her child was going to be a bank manager. She's got two kids all grown up now so I guess we're still waiting for that to happen, haha. I had checked up on her a few times on the phone buh I just had to see her in person as that will surely make her happy. The real challenge that befell me was getting there as she lived about 12 miles from us.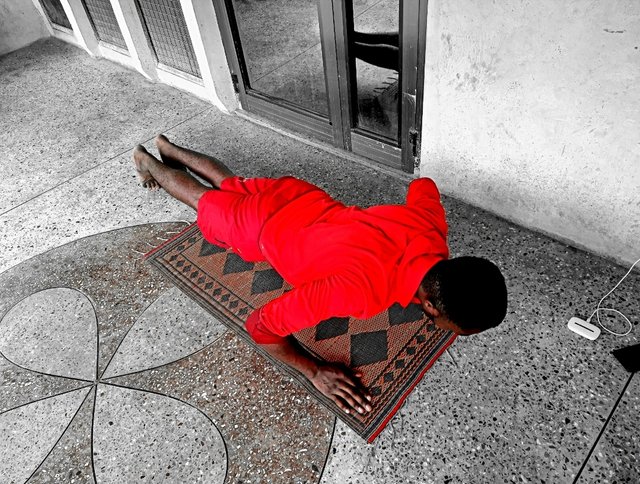 Working out at home
With the foreknowledge of this visit at the back of my head I woke up very early as usual, said my prayers and started my workout. I went for about 40 reps of pushups, 10 minutes of planks, and a couple biceps and triceps workouts in all today. I was done around 7 a.m. so I decided to take my shower.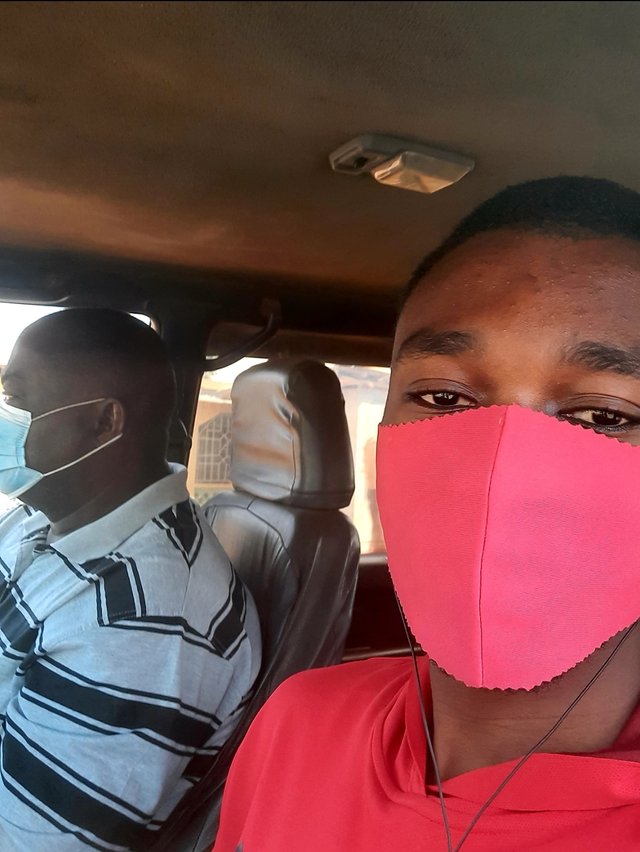 On the Buoho-Maakro road with my dad
I had an early breakfast today since I wanted to hitch my dad's ride in order to minimise the cost of travel. I knew he leaves for work by 9 a.m. and I had to beat that time because if you're exactly on time, you are late. I therefore got ready and waited for him. Once he was done, we hit the road.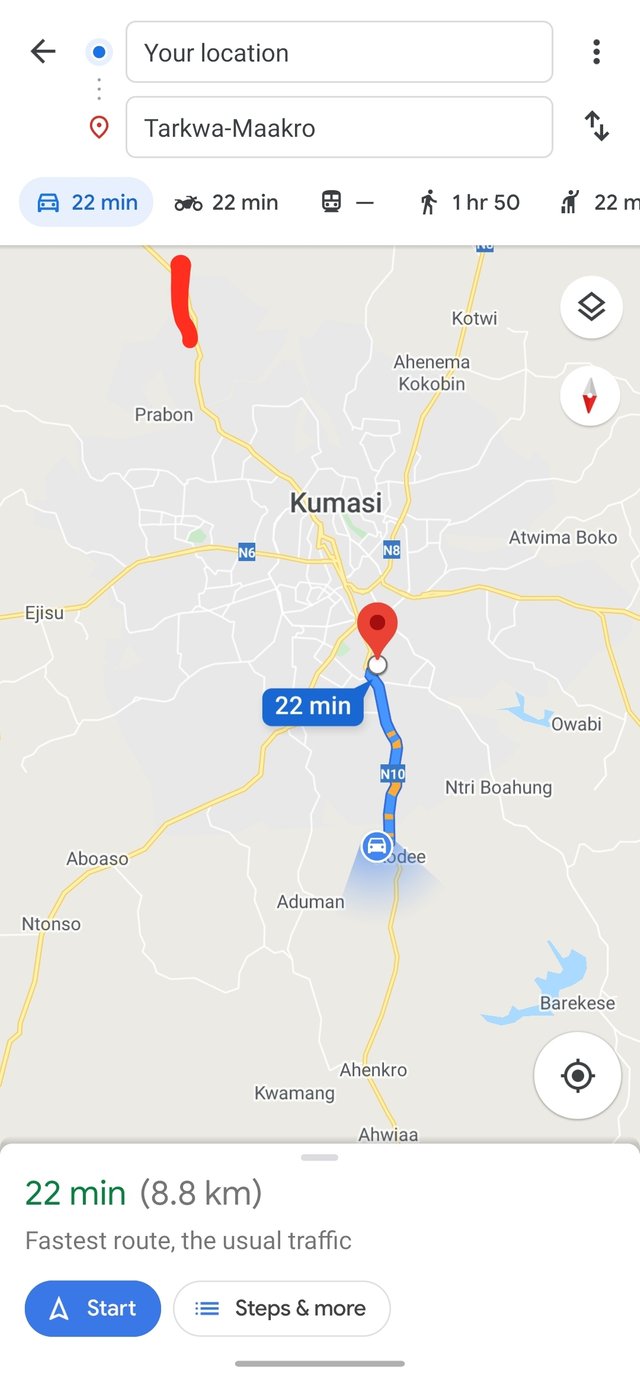 About 22 minutes drive from Buoho to Maakro
He had to drop me at maakro and branched left to go and check on his vehicle since he's a transport vehicle owner.
I then took a troski or trotro from maakro to Sawaba junction. That alone was another 20 minutes ride.
The journey was not yet over. It was left for me to get to my final destination. I then called her to tell her I was coming since I wanted to astonish her. I was pleasantly surprised when I learnt she had now owned a provision shop and operates there during the day.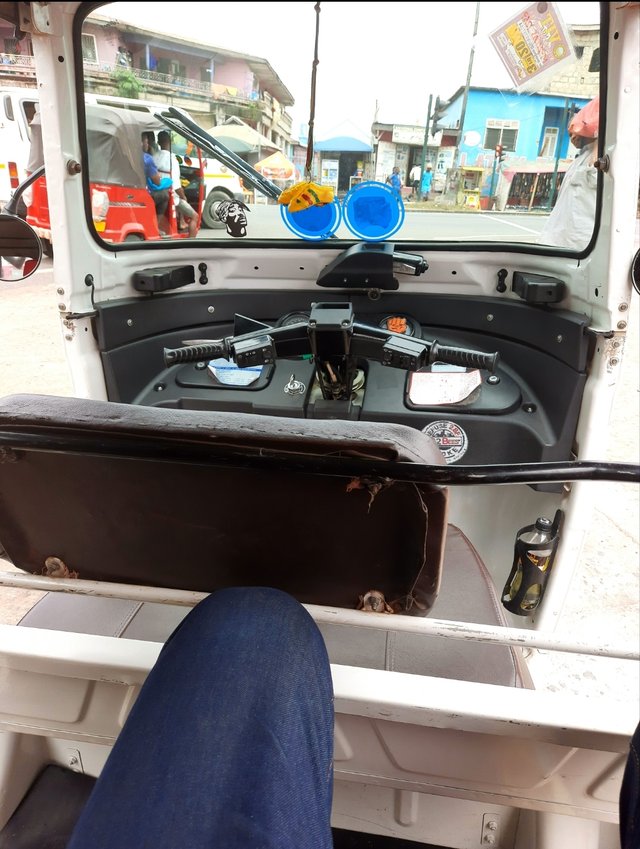 Boarding 'Pragya' at the Sawaba junction
I then took another vehicle, 'pragya' to her shop. Pragya is just a term used to refer to tricycles in Kumasi. We have many name for it: Mahama Candoo, Yellow yellow, and so on.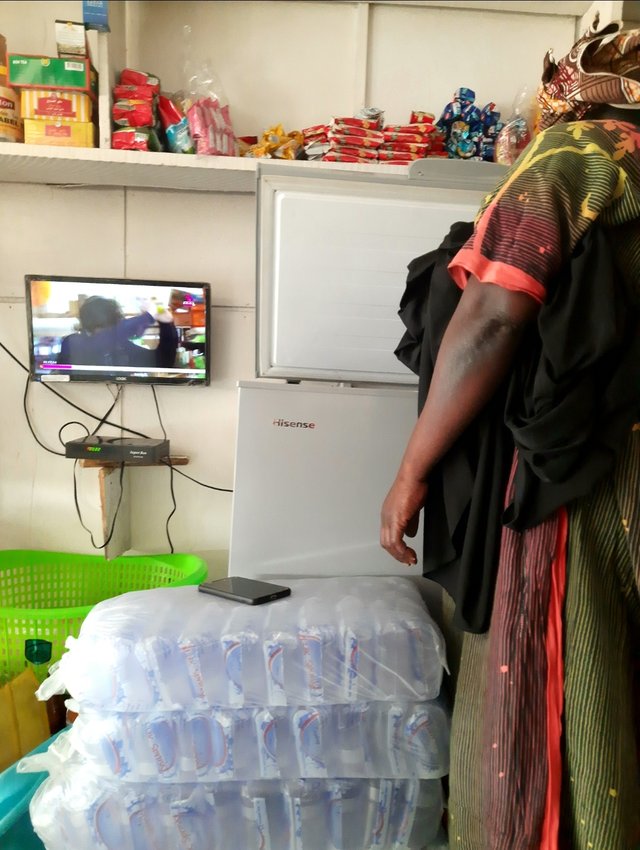 My cousin fixing me a drink from her refrigerator
I finally got to her shop where she was delighted to have me, fixed me a drink and we started to exchange pleasantries. I would have invited her to join steemit but she can neither speak nor write in english. There was so much catching up to do. We finally caught up on a spell and it was a real delight to see the joy in her face. At times, it is little things like these that make the most difference. With all said and done, it was time for me to leave. I said my goodbyes and took another 2 vehicles to get home. One from Sawaba to Maakro, the other from Maakro to Buoho.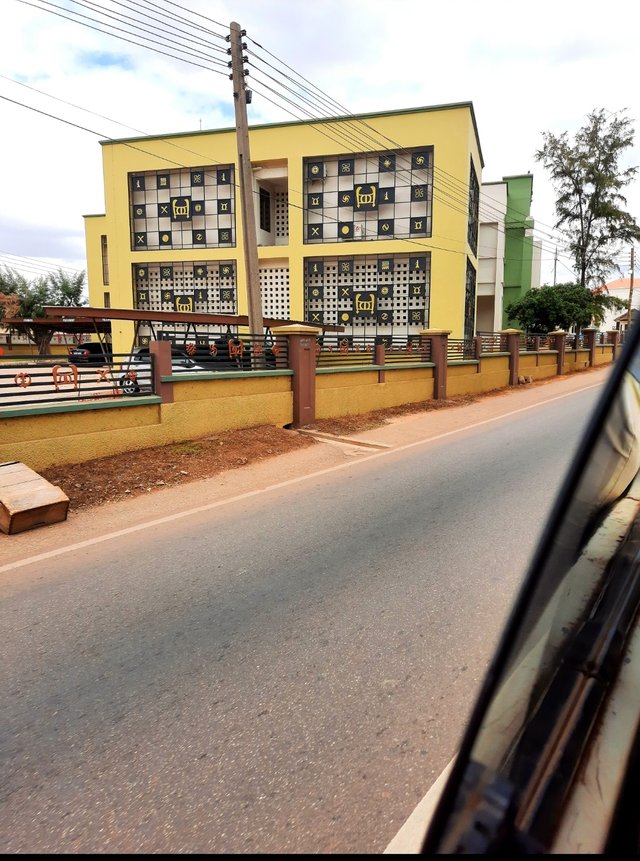 Surroundings of the Manhyia Palace
On the way back, we passed by the Manhyia Palace, where the Ashanti king resides and I couldn't help myself but take some pictures of its environs. I finally got home around 4p.m and I wasn't really hungry, kind courtesy of my hospitable cousin.
I therefore logged onto my steemit account and started commenting on some #thediarygame posts. I gave positive feedback to both English and non-English written posts. After all this was what the google translate tutorial was meant for. At times the character limit of google translate becomes a challenge for me, as I have to copy half of the script to translate first before the other half. But that's not a big issue for me as I do so to encourage people.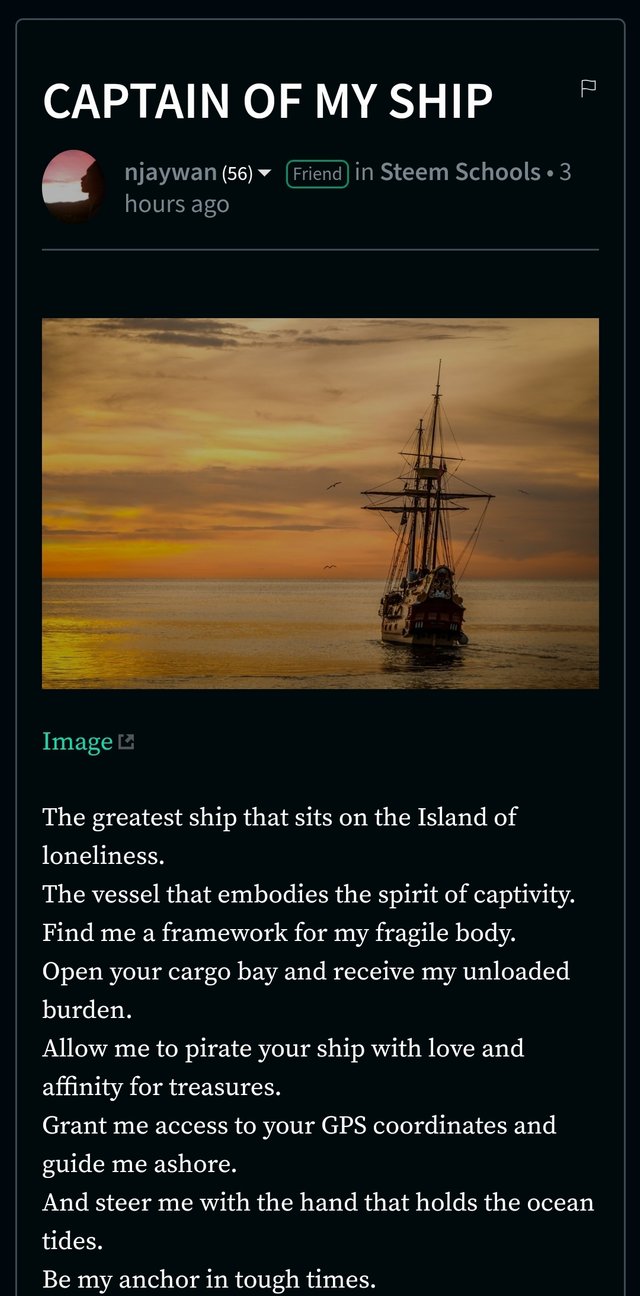 Wrote a poem titled 'Captain of my Ship'
Later in the evening. I wrote a motivational poem titled 'captain of my ship' on steemit encouraging my audience that there is something or someone we could always lean on in times of despair. These poems always bring a sense of joy to my heart as I may have given someone a little hope to keep going in life and to never give up. I then took my supper and that was about it.
This concludes my dairy for today. Thank you for your attention.
I am a member of @steemghana-team
This is me
Special thanks to @steemitblog, @steemingcurators and @steemcurator01 for the continuous support.
Rewards: 100% Power Up
#thediarygame #ghana #steemghana-team #the1000daysofsteem #steemingcurators #steemexclusive #zzan #steemit