THE DIARY GAME: 7TH AUGUST, 2020 : UNCLOGGED THE DRAINS, OBSERVED JUMMAH AND SENT MADRID HOME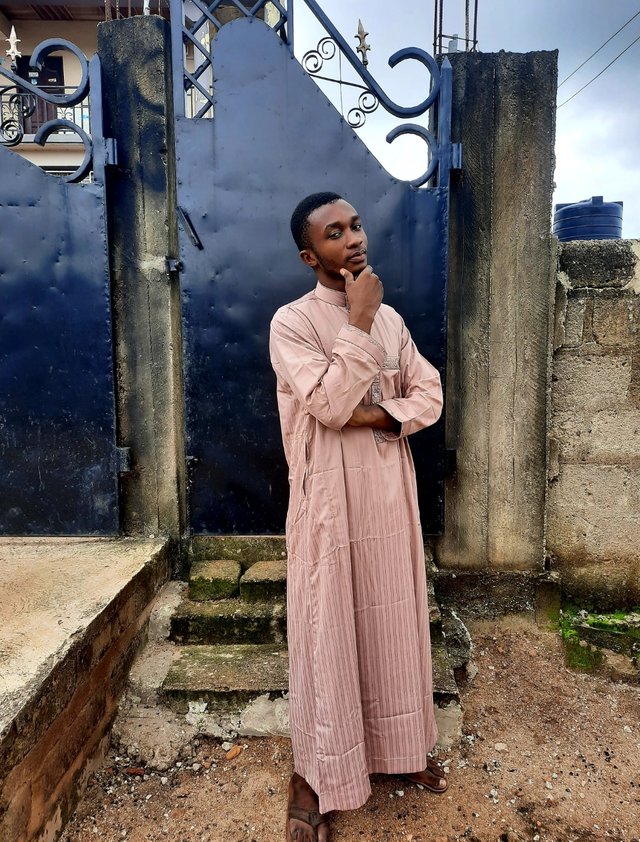 My Prayer Outfit
Today is Friday, a special day celebrated by Muslims all over the world. This is because we gather at the mosque to say our Jummah prayers in congregation. However, that did not happen today. I said mine at home due to the current pandemic. Covid-19 has reshaped our way of life to the extent that we cannot go out to do things we would normally do. Although mosques have been allowed to perform congregational prayers, we can't get close to each other during salat as a safety precaution. This therefore trumps the idea of prayer in unison.
I therefore woke up very early around 5 a.m. And as usual, I freshened up and prepared for my day. I had a long day ahead of me so I knew I had to take an early breakfast.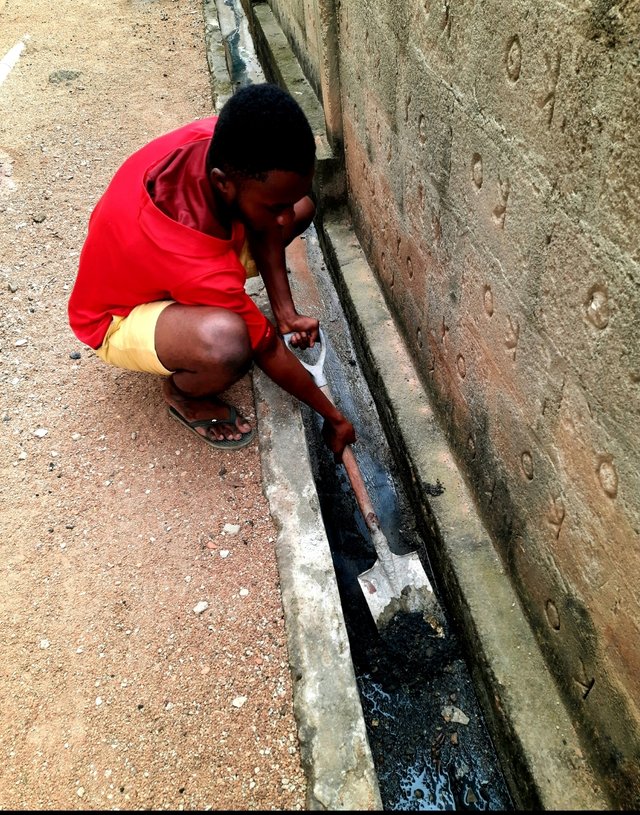 Clearing up chocked gutters in our backyard
Due to the heavy rain falls in my area lately, chuncks of sand have been washed into gutters all around. The one behind my home was no different. This has clogged the drainage system and without removal, water will remain stagnant and serve as a breeding grounds for mosquitoes.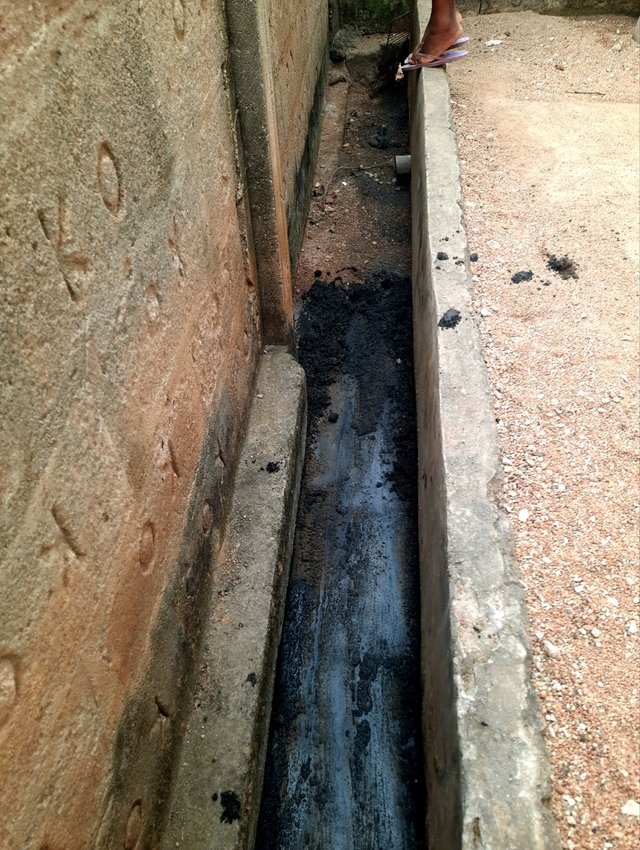 Almost done
I therefore took a shovel and went to work on the place. Keeping the environment safe has always been a keen interest of mine. And I'm always happy to see a hygienic and sanitised environment. This does not only speak well of you, but keeps you safe from diseases like malaria, cholera and so on. I started around 9 a.m, worked on the entire drainage and finished around 10:30 a.m.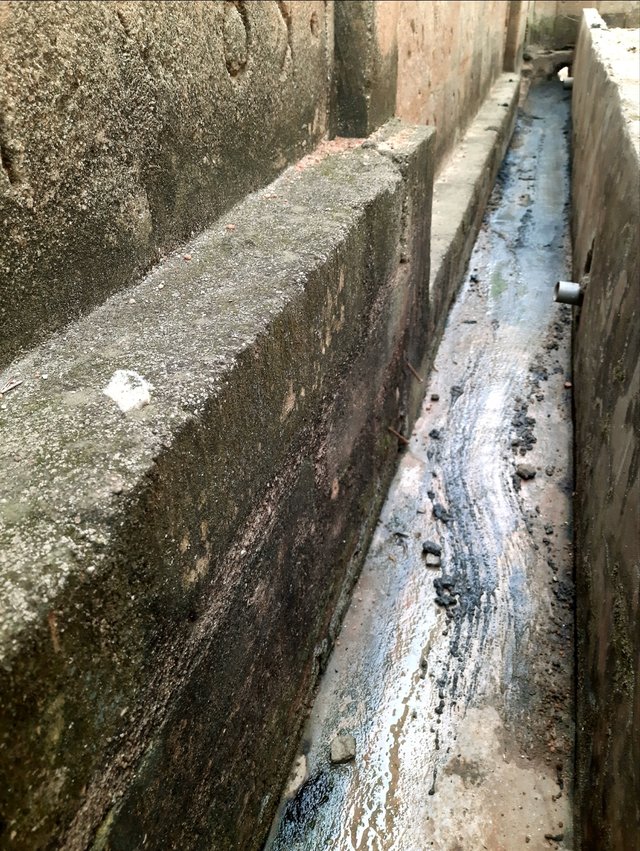 Final results
I then took a quick shower and relaxed for a bit. I logged onto my steemit account and started to read some diaries. I saw a lot of interesting stuff and even learnt from @elianaelisma that:
Jika anda yang mengalami osteoporosis atau pengeroposan tulang maka sangat dianjurkan untuk berjemur sejenak sinar matahari di pagi hari
It says that the vitamin D we receive from the sun is recommended for people with osteoporosis (which I had never heard before).
This is why I enjoy reading other people's diary. You never know what you'll learn from other people. I would therefore encourage everyone to actually read the diaries of other people not just skim through it and give a comment for comment sake.
I said my Jummah prayers around 1 p.m. alone and decided to rest for a while. I then went to the kitchen and fried some yam. No one cooked this afternoon so it was each man for himself. I then ate and went straight to watch some TV.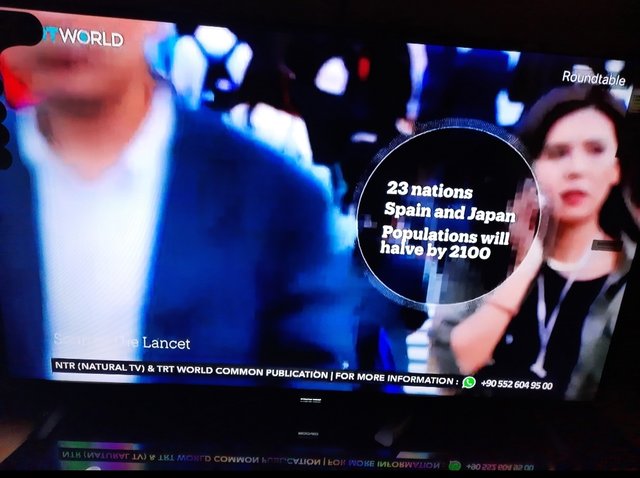 Watching some tv
There is this channel called natural tv where they show the happenings around the world. Today they were making predictive analysis on what to expect in the future. They do so by analysing the present to predict the future. Some of their facts are mind-blowing. It's indeed a great station to watch.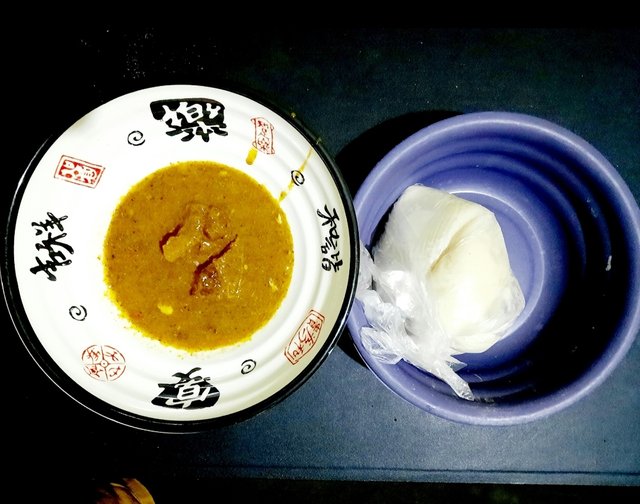 TuoZaafi with dried okro soup
In the evening, I took tuozaafi with dried okro soup. It was made by my mom and its quite nice. It's not better than the one with ayoyo soup but it is alright as well. I then watched the Manchester City vs Real Madrid on my phone. There are these apps called 'All football' and 'Mobdro' apps where you could watch sport matches for free. I prefer this since its quite convenient and easy to use.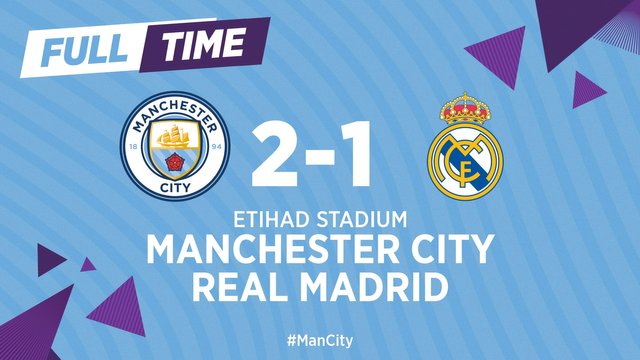 A smooth ride for us
Image
I am a strong Man City fan so beating Real Madrid was a great accomplishment as they have been dominating for a long time. Defeating them was a real piece of cake since Varane was not at his best. What can I say. He was right to be scared of us. haha.
Today was mostly a mixture of both cleanliness and Godliness, reminding me of my favorite quote:
cleanliness is next to godliness
~John Wesley
This concludes my diary for today. Thank you for your attention.
I am a member of @steemghana-team
This is me
Special thanks to @steemitblog, @steemingcurators and @steemcurator01 for the continuous support.
Rewards: 100% Power Up