THE DIARY GAME: 10th August, 2020: I Went Outing After A Long Time Staying Indoor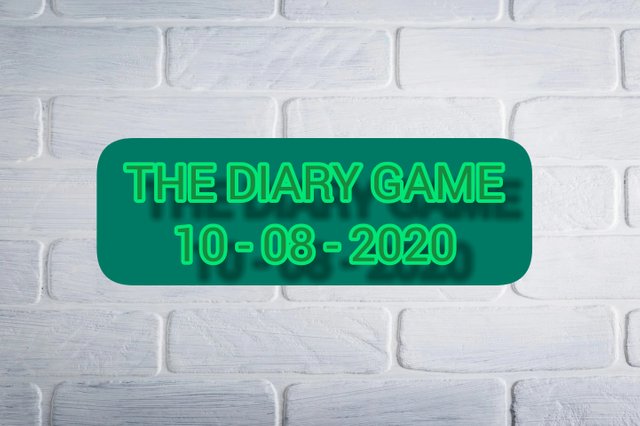 Image sourced here and Edited using Inshot

It's a new week with new blessings and opportunity. I woke up and got up from bed as early as 8:00 AM since I slept quite earlier the night before. The very first thing I did was took up my phone and check through my trades both for Forex and Cryptocurrency. I also checked if I had messages on my whatsapp and make sure to reply them.
I zoomed out of the room at around 9:25 AM to check if they are preparing something for breakfast already. On getting there, I found out they are cooking rice and beans. I was very happy because rice and beans is my favorite food. You know the feeling of eating what you like eating. The food is sweeter in your mouth and satisfies you to the brim.
The food was not ready yet, but I had to brush my teeth before eating. So, I went back to the room, took my brush, applied toothpaste on it and went on a brushing exercise to get a fresh breath for the day most especially when I know I would be going to the bank to carryout some transactions.
After few minutes, I was called that the food was ready. I rushed down to the kitchen, served myself rice, beans, fish and stew. It was a very delicious meal and I really did enjoyed it. Immediately I got done eating, I rested for a while. Then, I took to the bathroom to take my bathe. By the time I get done bathing and dressed up, it was already 11:00 AM. I knew I needed to go to bank early so I can finish up my transactions in time.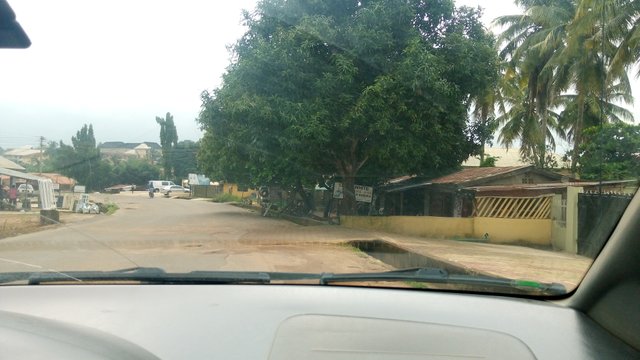 On my way to the Bank

It was a sad one for me when I got to the bank and found out they were closed for the day. I talked to the bank security man and he made me know that that branch of their bank is not opened for the day and I have to go to the other branch to carry out my transaction. I had no option since what I want to do is a very important one. I went to the other branch and everything was sorted after a long time of stay.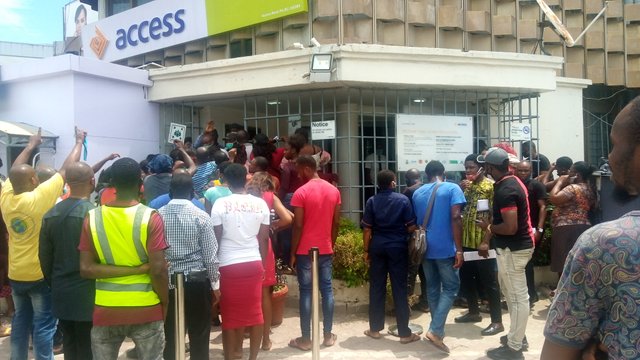 The crowd in front of the bank gate

I got back home at around 6:00 PM. I rested for a while while I watch the big brother naija reality TV show on Dstv. Eba and Okro soup was what we prepared for dinner. It's part of the food I don't like but I've got no choice but to eat it. I finished eating at around 9:00PM and that was all for the day. Thanks for stopping by
---

You can check out my most recent introduction post here. As a means to help build the Steem network, I have set my post payout to 100 % steem-power as post payout as a part of the #9jafive team. Thanks to @steemcurator01 @steemitblog.
All images were taken with my Tecno Pouvoir 3 (LA8) Phone and edited with Photogrid.