THE DIARY GAME: 6th August, 2020: The Boredom In Lockdown Continues
Honestly, it's a very difficult time! This is exactly what the coach of a Nigerian female wrestler said while he was being interviewed on TV this morning when I was watching the news. He was referring to the lockdown situation caused as a result of the Coronavirus disease which has stopped his wrestlers activities as a wrestler.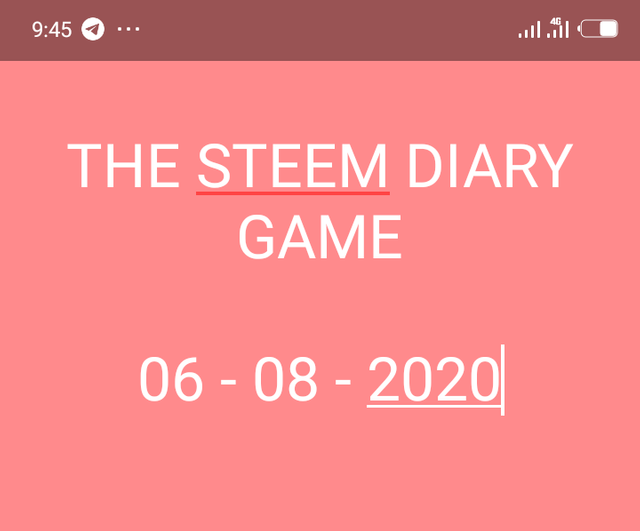 Designed via Whatsapp Status

No doubt, it is very frustrating because the same thing applies to me too. Just like every other days since Covid-19 started, I woke up this morning knowing fully well that I would be staying indoor throughout the day and that was exactly what happened.
The breakfast was almost ready as at 9:30 AM when I got up from bed. They were preparing a Nigerian local food called Jollof Rice which is basically a mixture of rice, peppers, tomatoes, fish and groundnut oil and vegetables. Jollof rice is not a kind of food I like eating. Infact, i end up eating it most times when I don't have no other choices.
Due to that, I went back into my room immediately I found out Jollof rice is been prepared. I unplugged my phone from where I was charging it and started surfing the net. Part of the activities I did was open my Metatrader 4 application to check the trades I took yesterday. I felt happy as I was already in profit in my trades.
I also checked through my trust wallet to monitor some of the cryptocurrency coins I bought some weeks back and see if they are ripe enough to be sold. This was when I remembered I had to make a meme for a contest. That took me about an hour to create since I had to brainstorm to come up with something nice so I can have a chance at winning the contest.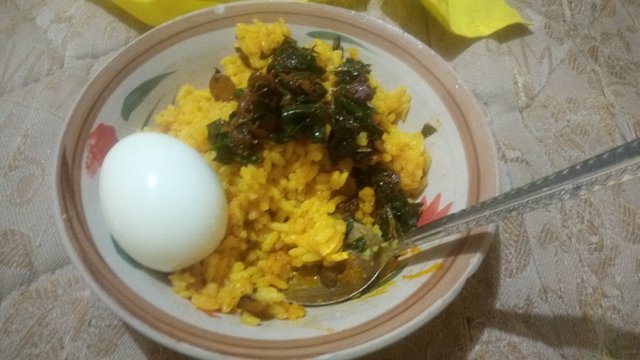 Jollof rice, egg, and vegetables

At around 2:45 PM, I started feeling hungry. Don't forget I haven't eaten anything since morning before. Infact, I haven't brushed my teeth before then. So, I quickly took my brush, brushed my teeth and go serve myself the jollof rice with fish and vegetables since I had no other option.
And yes! I didn't forget to play table tennis today too after I finish eating my food. It has been a usual thing for me to do on a daily basis and I did exactly just that today again. Though, I couldn't play for long as I used to because there was lots to attend to online.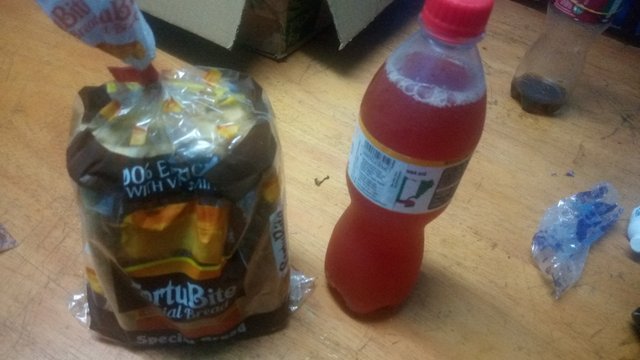 Bread and Soft drinks

It was quite late when I took dinner today. I decided to go for bread and soft drinks since I lost the appetite to eat the food we prepared at home. I bought the bread and soft drink below $2. Pretty cheap right!
For the rest of the night, I would be watching the Big Brother Nigeria reality show, surf the net and maybe do some analysis on tradingview for my Forex and crypto trading. Thanks for stopping by.
---
You can check out my most recent introduction post here. As a means to help build the Steem network, I have set my post payout to 100 % steem-power as post payout.
As a part of the #9jafive team, I give a special appreciation to everyone checking out my blog.
All images were taken with my Tecno Pouvoir 3 (LA8) Phone and edited with Photogrid.