UNTHINKABLE CALLED FAITH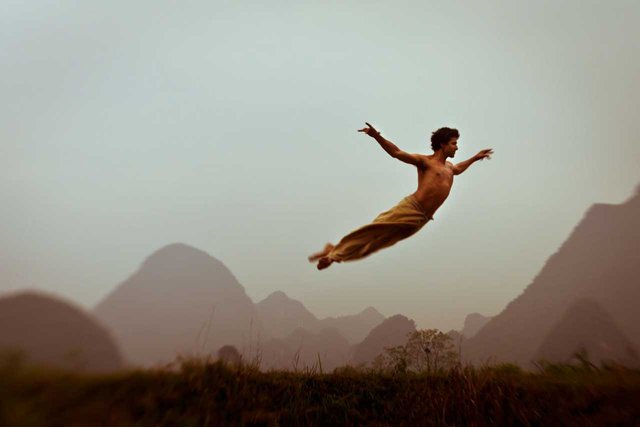 ---
To me, faith has never been a matter of religion or spirituality. The ability to believe and have a positive thought towards something is what I still consider faith. Many religious leaders have a name for it and a way to imprint it into the minds of their congregation, but it is a protocol in the lives of any expectant individuals who are waiting unto something.
A tiny bit of hope brews Faith and the Holy Bible stated it clearly that all is needed is just a tiny-Winnie one; "LIKE A MUSTARD SEED"
APPLYING THIS UNTHINKABLE TO OUR LIVES"
Now that it's clear that faith is not a matter of religion or spirituality, it is the personal conviction of humans and all living beings to hope for a positive outcome in whatever situations that suffices. When you are able to see the good in every bad thing happening then you are exercising the Unthinkable called faith.
Ask yourself this simple questions, why do you still hold on to the Blockchain? Why do you still value steemit and steem? To me and many of us, it's because we have a little bit of faith in the Token and it's disruptive nature, I have hope it would kindle every wrath of poverty and scarcity is many lives on and off the Blockchain. What do you have faith in? What do you hope for in steem?
Remember, this unthinkable is when you are bold and brave to face the hurdles of life; when you never get discouraged irrespective of every disappointment that comes your way no matter how grave these challenges are. If you have the strength to stay strong in all these, then you have carried out that unthinkable action.
"To everything there is a season and a time to every purpose under the heaven" - Eccl 3:1 (KJV)
The time to be poor and the time to be rich, a time to give and a time to harvest. These periods may tarry or come swiftly, what you do in this moment of good and evil determines how strong or weak and how faithfully hopeful you could be; Stay Hopeful, remain Faithful!