The Diary Game: 02/11/2020 - Life After being saved from Phishers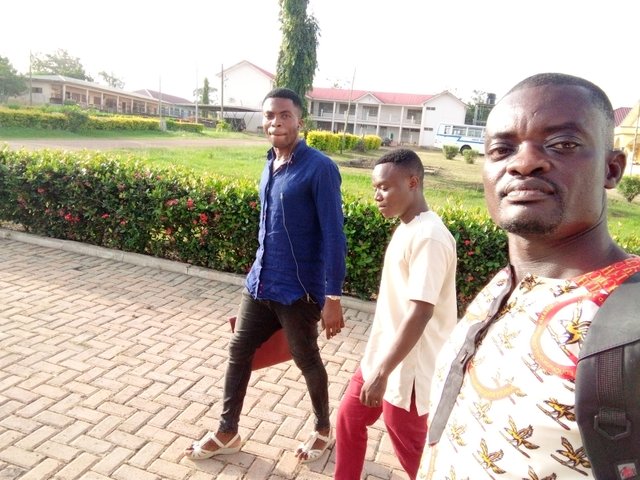 ---
My blessed Diary Monday
On the 2nd November 2020 which was Monday is the day when my blessing was fulfilled by Steemit. A day with happiness that I would never forget in my life. I am talking about the day that Master/Owner key was recovered.
I had been stranded from Saturday when the incidence happened, didn't know whether the recovery process would go through or not, since I hadn't done some before. But through consultation from other Expert in Steem, it would come if my Email and the old Master password which was tempered is genuine. So little time I would pop in to check my mail if Steemit has given me some notification to verify my account.
I woke up early dawn around 3 am to check my email messages, lucky enough, I saw some message from Steemit that reads: "Good news, we have just approved your account recovery. Follow the link to recover your account." I did know how to celebrate this joy, whether to walk with my head or stomach. I quickly went through the verification process with the link given to me and recover my account. The rest of my colleagues affected I just message them on WhatsApp to view their email if they had the same message since we all did it at the same day. Since it was so early, they couldn't respond. It was later around 6 am that they all responded and did everything.
I should have find leisure time to celebrate this day properly but, I must also think about my job which help me to get my daily bread, that's sch. I quickly went to the bath and shower. The next was to press on my shirt and a pair of trousers. I then polished sandals waiting for my hot tea to take with bread.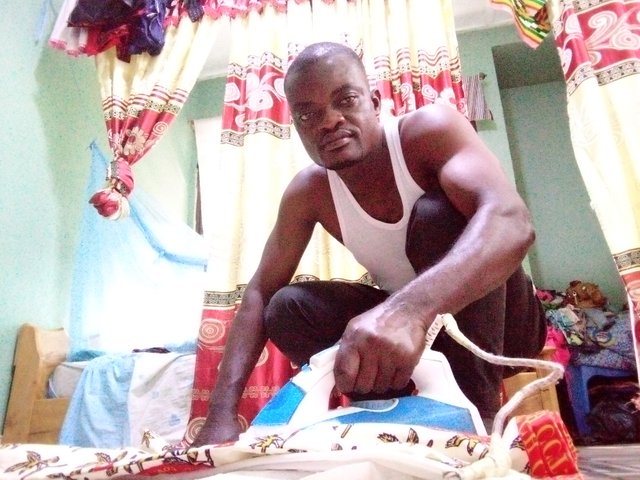 pressing on my shirt and trousers
---
Few minutes, the tea and toasted bread with eggs were ready to eat. My wife brought it on a trail, served it on my dinner table. I quickly took it very hot. I have now filled my belly for breakfast.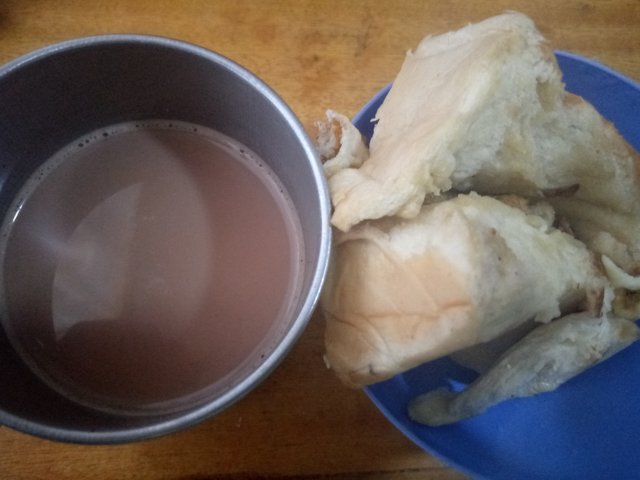 toasted bread & eggs with tea ready to eat
---
I then wore my shirt, picked taxi and went to school. It's Monday, so I don't have lessons. I signed my name in the attendance book, sat under the tree with the colleagues teachers present. The headteacher, Owusu, Baidoo and Janet were present. I engaged myself in chatting with these staff members. Oh I forgot I had students homework to mark. I asked the class captain to bring them for marking. When I finished marking, the canteen woman brought in the hot meal. I didn't know if I should call it brunch or breakfast. But it was still morning. We surrounded the food and eat. Those having lesson went, while some of us were chatting. Soon the clock hour hand was on 2 pm. The bell boy rang the bell for closing. Today Asante was sick so he couldn't come to school. We had to stop taxi to come home.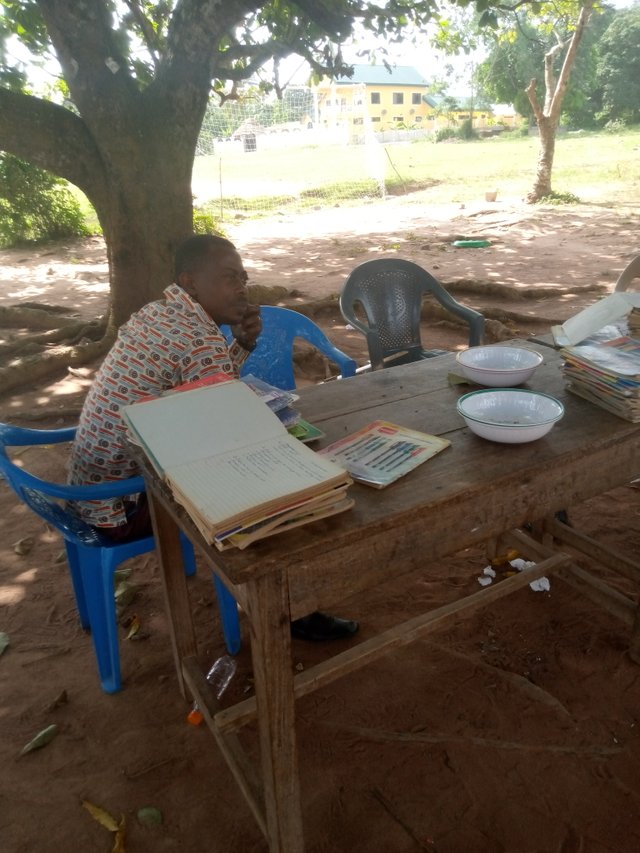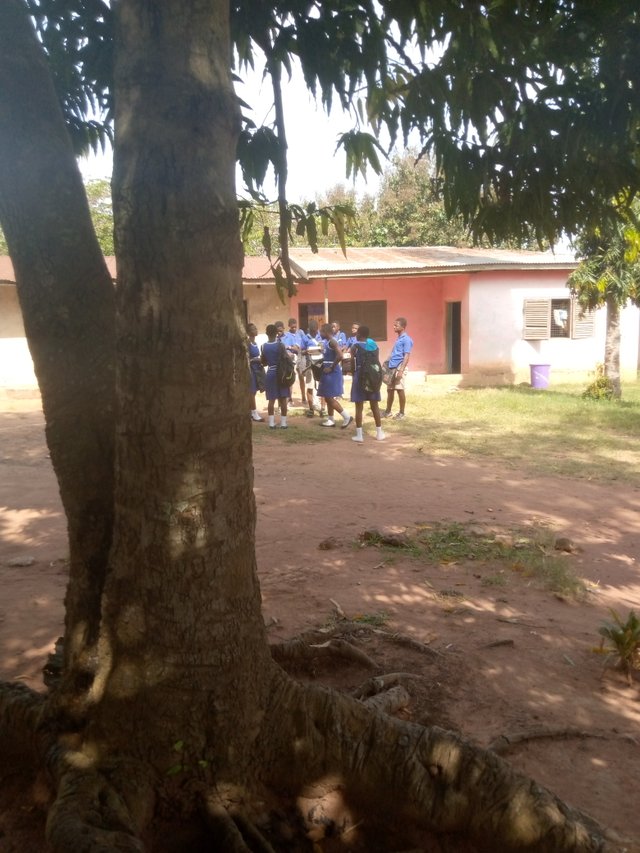 life at school
---
I got back home, but few time the I met Vam paradise boss and settled the items I credited. I collected half bag rice, cooking oil, Milo, tin tomatoes, tin fish and Nido. They all amounted to Ghc 275.00. I met him at the Nsutaman main entrance gate, since I was already going to their campus to meet my Newcomers I signed them up here.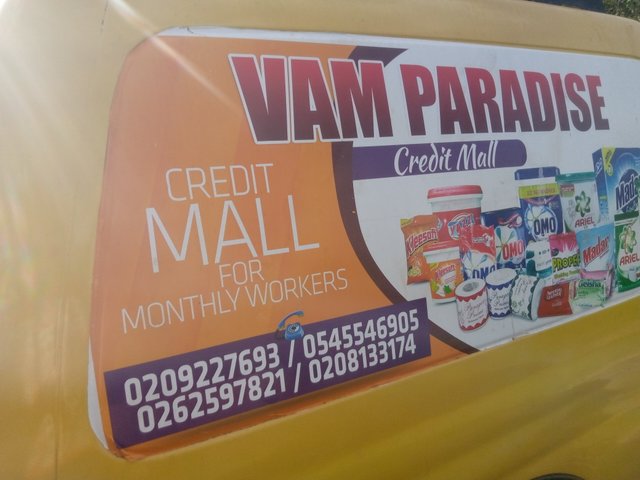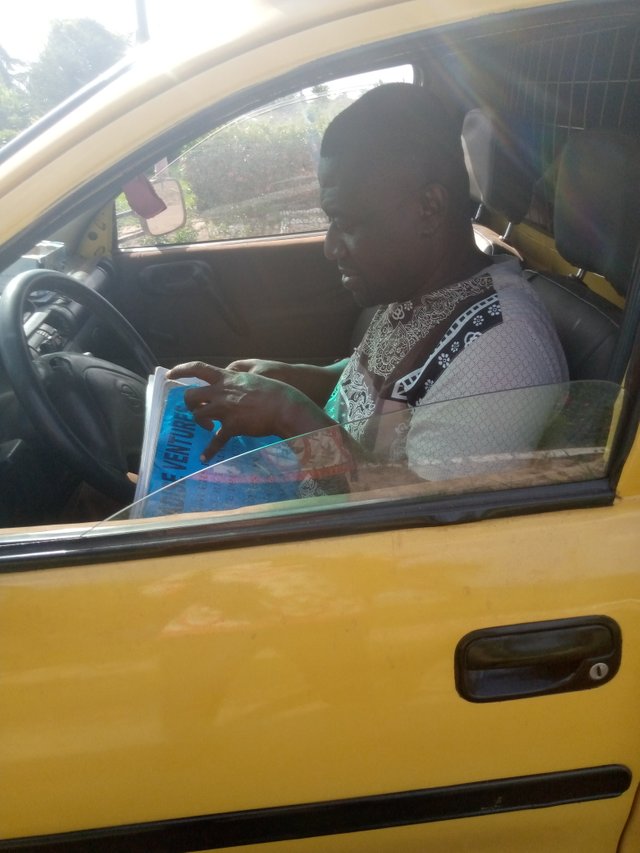 settling my debt with Vam paradise credit mall
---
From here, I went directly toward main campus of Nsutaman Senior high. I had to wait for a while since @delakloe and @nanaqueci haven't closed their lesson for today. That was the main reason why I had come to Nsutaman Senior high school. I spent about 20mins sitting here on their chairs, before they came in. We discussed so many things about how to create good content, how to earn in steem, which part in school should we involve ourselves so that we can get upvote, which tags should we use that would be appropriate for steem and so on. Through this, @delakloe got the concept of how to join #thediarygame or better life with Steem. It was time for us to depart for our homes, relax for a while or find something to eat.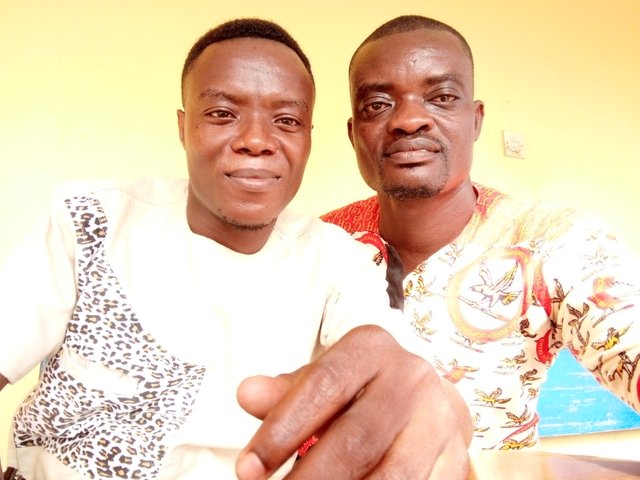 meeting with @delakloe at Nsutaman Cath SHS
---
At the entrance gate, I had a shot, @delakloe snapped that pic for me, I hope you may like it.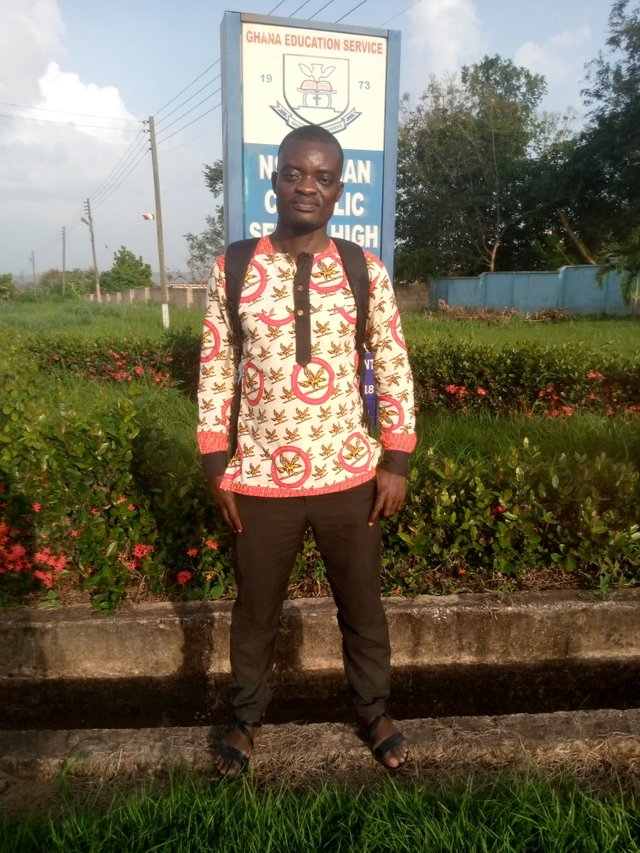 I stood at the road side near their Nsutaman SHS sign board. Very soon one Okada came and I bothered in it. I said bye bye from Nsutaman Cath. SHS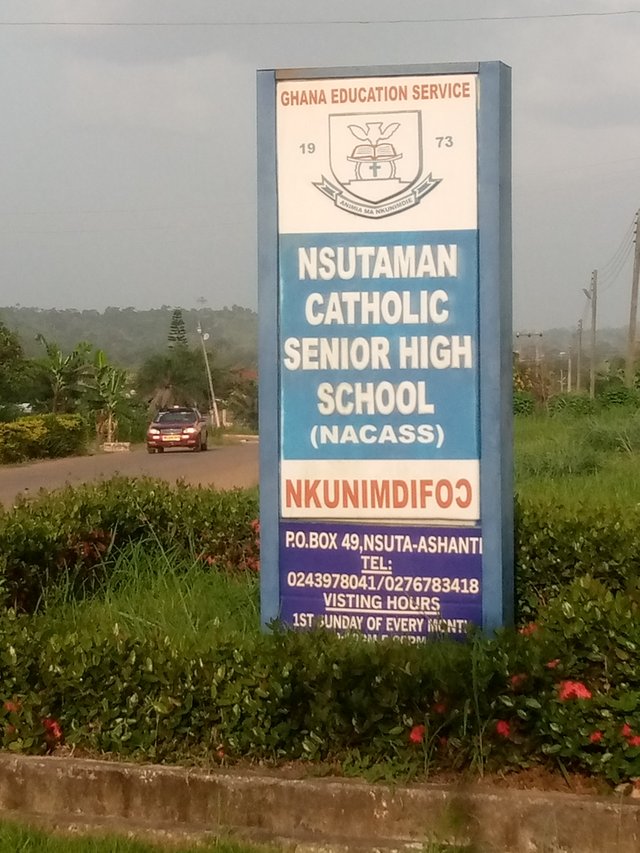 pic of Nsutaman Cath. SHS sign board
---
I finally found my way home. It was now 4:15pm I was so tired but the happiness grew more. I chatted with few friends I informed when my account was stolen they were so happy for me.
I really missed out a lot of things in steem, and I am back in full force to work again to promote steem than before. Watch out for more.
I am @oppongk, thanks for your visit!