The diary game 21/11/2020: my Sunday activities
Got back home prepared the milk and had my breakfast. I organized myself to go to church. Church begins at 9 am but I was delayed up with the ironing of my clothes and the breakfasting preparation. It rained heavily at 9:40am and by that time I was still at home. I got stranded and stuck at home waiting for the rain to stop so that I walk quickly to church. I waited for 1 and half hours and decided to just go in the rain since it was not stopping to rain. I had to put on my gumboots since the village road to church is so muddy.
It was such a hectic moment walking in that mud, so slippery and very dangerous. You can easily fall if not very cautious. I took some photos of the muddy road that I was walking in. You check it out below;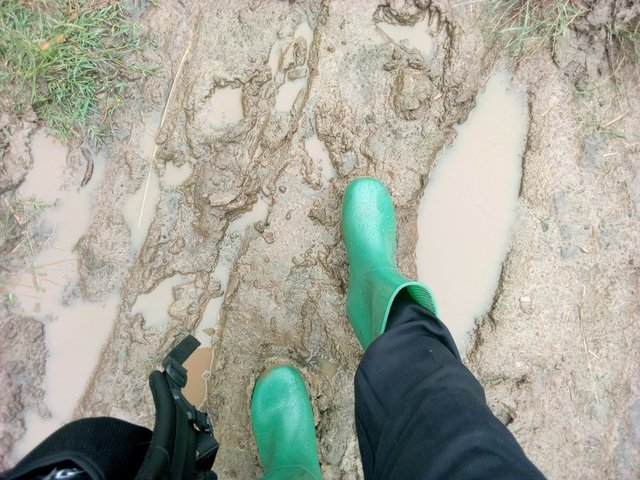 walking in the muddy road
---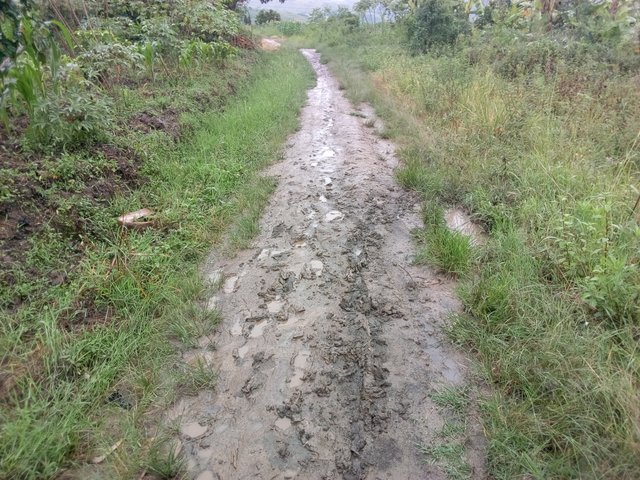 The muddy road
---
Arrived at church at 11:15 am; that was way too late. "Better late than never."
I had to first sanitize my hands before entering the church. I first sat at the back sit and I got off my muddy boots and put on my gentle black shoes that I had carried in my back-bag. I was supposed to be one of the lead dancers today in the worship team but I could not step on the pulpit to participate in the praise dances to the lord because I was too late for church today. Unfortunately, some people did not turn up for church due to the heavy rains.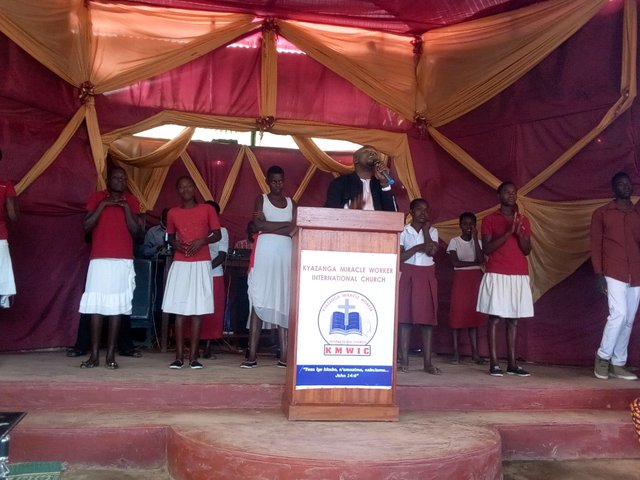 The pastor preaching
---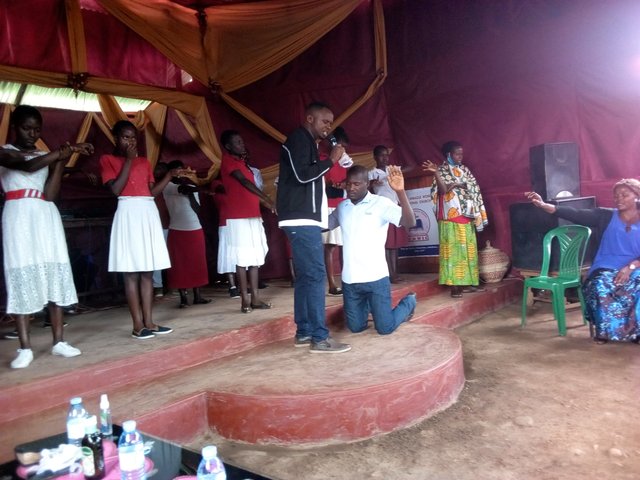 a man being prayed for after giving his life to the lord
---
Regardless of the unfavorable rainy weather condition, the Sunday service went on well. One soul finally surrendered his life to the lord after attending church 3 times.
All images were taken from kyazanga town located along Mbarara - Masaka road