This is how I would use the steemit T-shirts in Uganda – Mini Challenge #3 |1000days of Steem
I have a group of young children that I am busy volunteering in coaching them tennis. I would use the steemit t-shirts to promote steem by making all my tennis students wear them as our official tennis sports uniform for the tennis academy that I am running. This will raise curiosity amongst people in my local area and in the whole of Uganda about steemit.com. How great it will sound when I will be informing them that steemit is the official sponsor of the tennis academy that I am running in Uganda.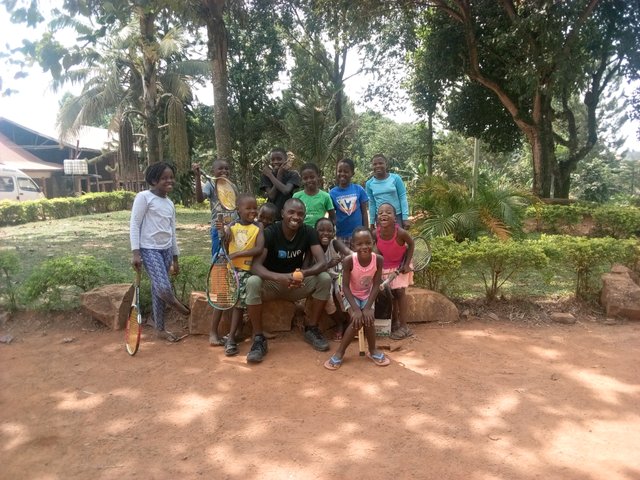 I believe this will attract many to steemit as many parents and youths will try finding out more about steemit through doing some Google searches to find out more about steemit.com. I also normally share my video tennis training sessions on Facebook and Twitter which means that It would attract many other Ugandans all over those social media platforms.
Uniform in doing volunteering and charity activities

I would also use the steemit t-shirts by distributing them to the Uganda steemians. We would then put them on as we participate in various volunteering and charity activities in my country that may include volunteering in cleaning up the environment, visiting and donating to orphanages and schools In Uganda.
Meet-ups and other steemit promotional campaigns
These steemit t-shirts would make a very good presentation during the various future steemit meet-ups that I plan to organize.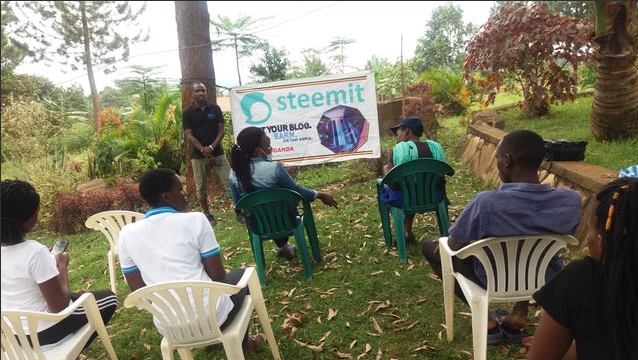 As a steemit community in Uganda which is under my leadership, I would make all the members put them on as we go house to house and on streets issuing out fliers about steemit.com so that people develop a certain curiosity and desire to find out more about steemit.com.
Dear Steemit team, I would like to have some of those steemit-T-shirts. Be rest assured that I will put them to effective use.