Act of kindness (The love ❤️😘💕 you give out, the love you received) @chant
Hello great steemians, happy Sunday to my christian brothers and sisters. It's the end of the week and I'm so excited to post my first act of kindness content for the contest.
There are many orphanages within my region and from my findings I realized that Most of the children are not happy staying there. In one of the orphanages I visited, I spoke with some of the kids and they outlined several reasons why they are unhappy.
Amongst the reasons was: 1)-We do not feed well, cloth well, go to good schools etc. From my own personal view, I realized that the environment was not clean especially the dormitory where those aged 1-4 were sleeping, to their dinning room. It was hurrible.
The only way I could help was to organize a team and we bought detergents, buckets and other cleaning equipments to thoroughly cleaned up the dormitory, dinning room and surroundings of the orphanage.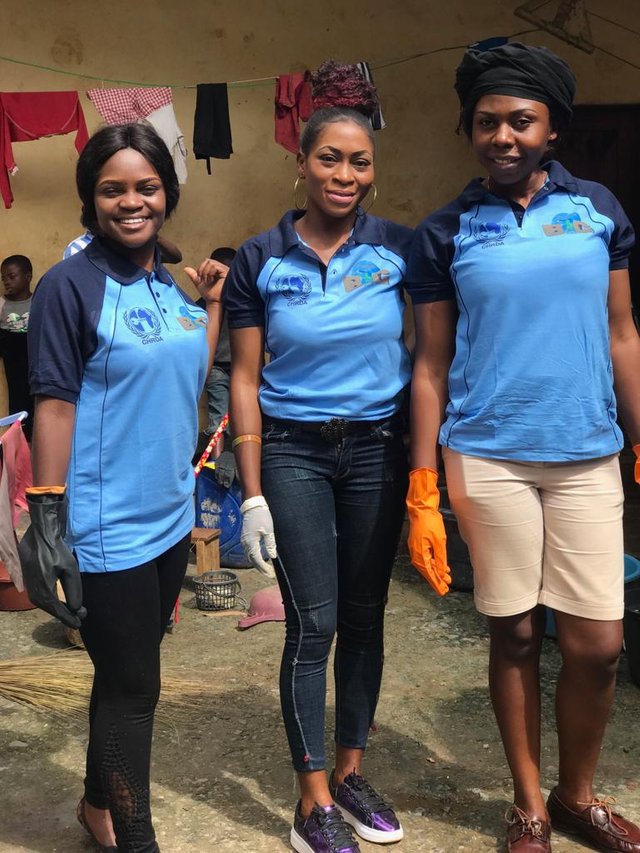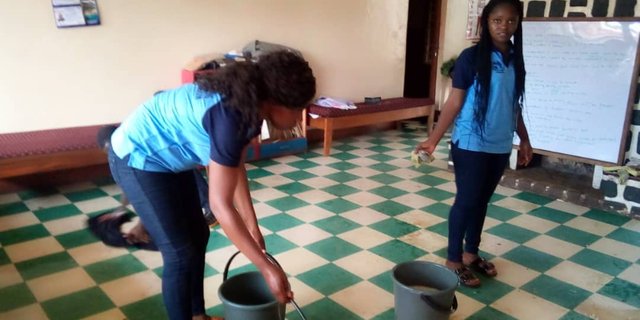 Cleaning up the Orphanage
While there the kids were taking breakfast and from what I saw and asked them the content of the breakfast. My dear steemians, it was empty starch that is maize made in powder form cooked as "pap" with sugar. That was the breakfast the kids were eating that morning. Some of them looked malnourished, traumatized, and stressed up, some needed counseling and psychosocial support. I am not an expert to offer psychosocial support and Counseling for those with post traumatic disorder.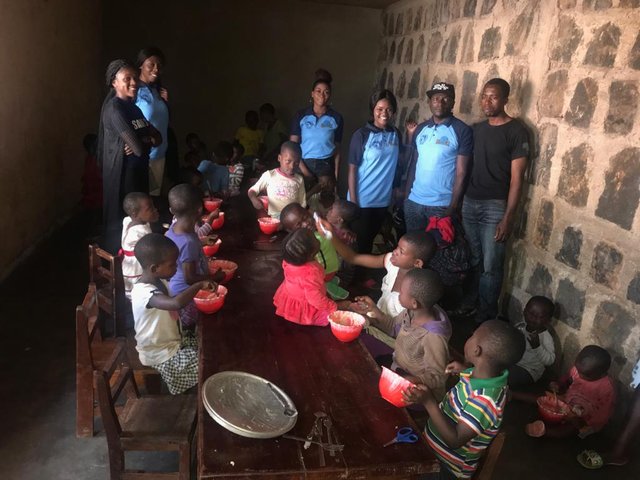 Dinning room
Any support given on this post will be used to put more smile on the children's faces. I will use it to get a psychosocial expert to the orphanage and equally it's Christmas season , buy them gifts and dignity kits. This will cost about $200. I'm counting on your support.
#actofkindness #cameroon #steemcurator01 #steemcurator02 #steemcurator04 #betterlife