The Diary Game 01/04/2021 | ecoDesigns Daily Report 01
Ecodesigns Daily Report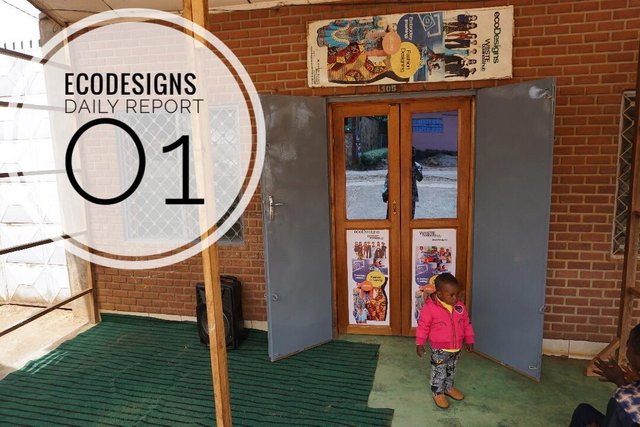 ecoGreetings Steemians,
As mentioned yesterday, we pledged to update Steemians around the globe about our textile recycling and fashion desinging hub (@ecoDesigns) that is training women and girls for free in textile recycling and fashion designing. With the arrival of our Manager on Steemit, @verlonji, we will from this first day of April 2021 give you daily updates from our hub you all till the end of time and that's why we are on #thediarygame.
Once more we want to thank the Steemit Team (@steemcurator01) for supporting us during our graduation.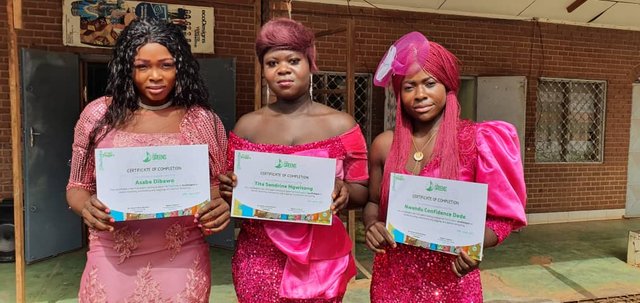 Back to our #DailyReport and #TheDiaryGame, the @ecoDesigns workshop was opened and cleaned at 08:00AM by Fai Rosaline, and then arranged by Mrs. Emelda, an adult trainee.
From that time, all the trainees who were present concentrated on doing the tasks that was given to them by their Training Director, Mrs. Akisah Justine and some of the tasks include;
iron parts of garments and sew them together,
cut new patterns of garments which were to be sewn, etc
The day wasn't as busy as a typical day at ecodesigns most especially because we just recently held our graduation. The hub had about 6 clients who visited the space whereas six (06) of the 10 trainees were present for work today.
The following trainees were registered absent because they didn't notify the manager; Xenobia, Mirabel, sonita, and Queen.
At 12:00 there is always a blackout but unlike every other day, today's blackout was at 13:00PM. The electricity supply blackout was followed by a lunch break with nearly all trainees going to eat out. However, a few trainees stayed in the workshop and ate Achu meanwhile others ate Koki, a delicious meal made from a variety of white beans.
Fai Rosaline, a trainee who has been with the hub for just 4 months made a beautiful dress for the Manager of the hub @verlonji as can be seen below.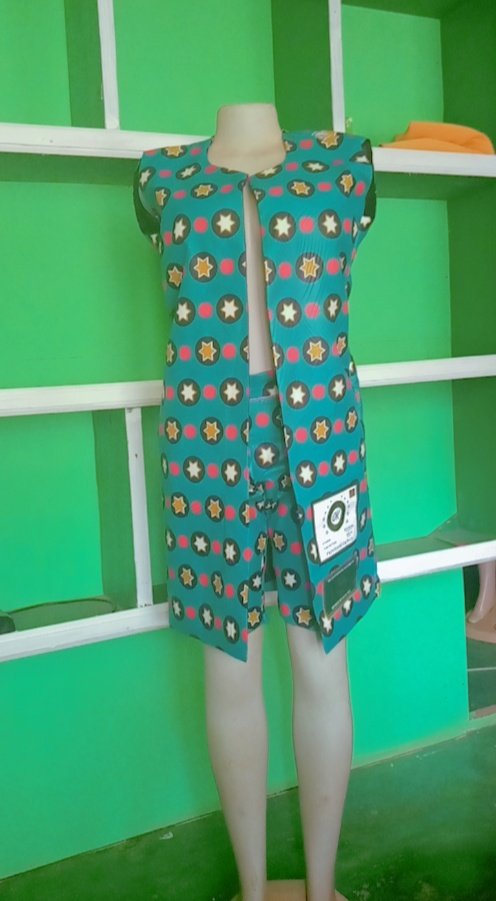 Banboye Bleessing made an embroidered dress for a client as can be seen below.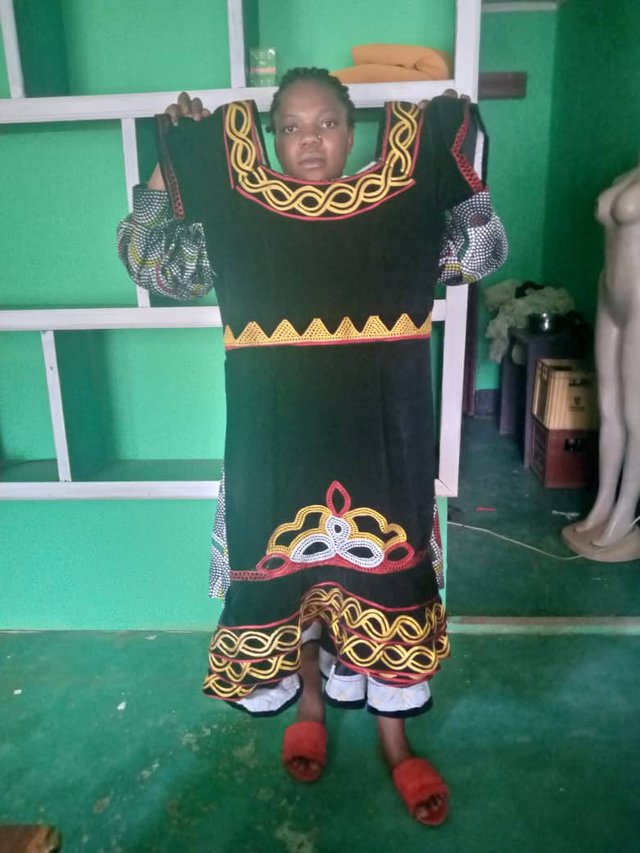 The essence of our trainees providing daily reports is so that we can keep track of how much progress they are making with respect to their training.
@mr-greens was at the hub today and together with @verlonji and the Directors of Training of ecoDesigns, they agreed to hold an evaluation meeting tomorrow at the hub at 14:00PM as well as have the first Steemit Training for trainees and trainers of ecoDesigns on Tuesday 06th April 2021 at the hub.
At 17:00PM all trainees closed for the day and at 18:00PM @verlonji closed the hub.


EcoDesigns is a textile recycling and fashion designing hub of The Greens (@thegreens) that trains young girls for FREE in Textile Recycling and Fashion Designing in a bid to reduce female unemployment, inequalities and poverty, promote female entrepreneurship, improve the health and wellbeing of orphans, prisoners and poor people via the donation of free clothes, as well as combat textile waste pollution and climate change
@ecoDesigns post rewards are used for the payment of rents for the hub, purchase of new machines, maintenance of the old machines and for the overall functioning of the hub