The Diary Game 02/04/2021 | ecoDesigns Daily Report 02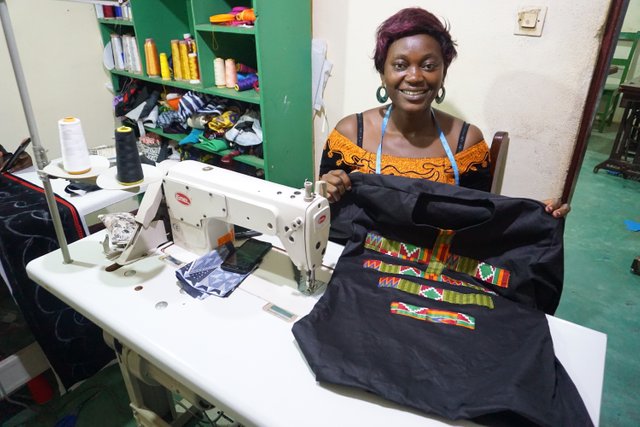 Today our shop was opened at 8am by our director Mrs. Akisah Justine who was the first person to arrive the shop followed by myself and trainees followed afterwards.
The shop was cleaned by Xenobia and later arranged by all trainees who were present. Only very few trainees were present reason being that today happens to be a public holiday (good Friday). So as a result the shop was very scanty.
After arranging the workshop the trainees dived right into work, accomplishing task given to them by their Director which included the following ;
Sorting already made customers clothes from the shelves, ironing and packaging them for delivery.
-joining parts of garments together to form dresses
cutting fabric into different designs
Some two trainees were sent to the market to get some pulling fabric, and organza fabric to make a customer's dress.
Even though it was a public holiday we had many customers visit the shop, we had about 8 customers who visited the workshop, some to collect their packages, some to give their measurements and some to buy already made dresses.
Some products delivered to clients today include;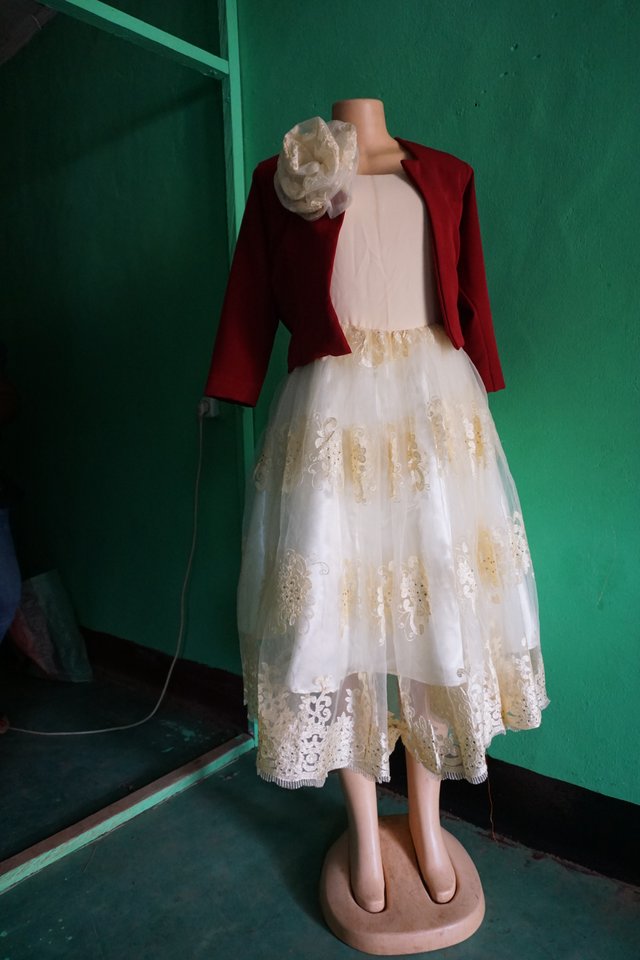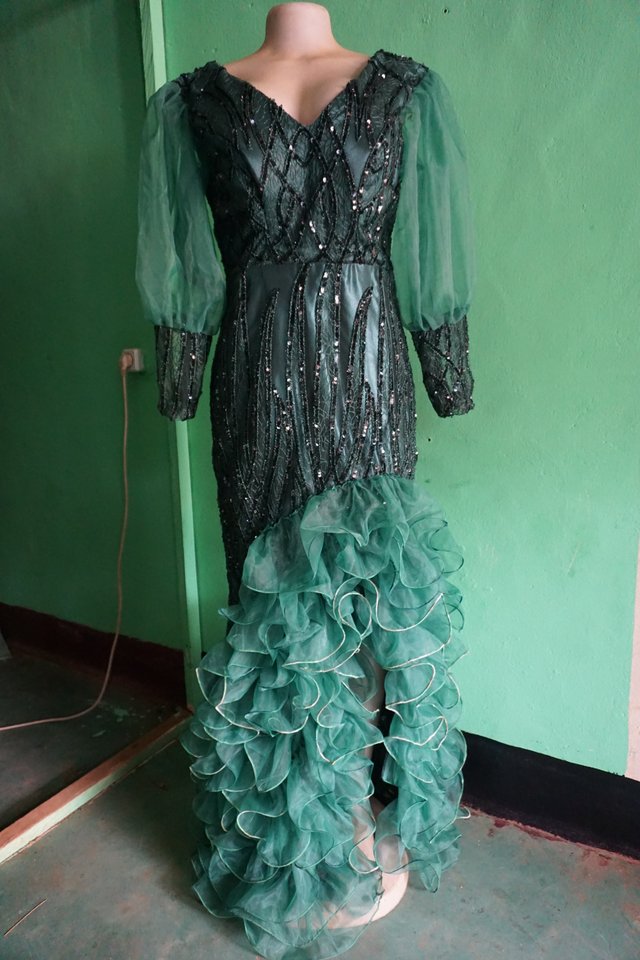 At after midday we had a blackout after which we had a lunch break with the few present trainees and myself going out for lunch at a near by restaurant. Two of thee trainees and their sons had a plate each of Rice stew and fries beans, one other trainee had a plate of delicious achu and yellow soup with fried fish and I had a plate of eru accompanied with garri with fish and Smoked beef.
After this lunch break we all headed back to the workshop for the meeting with our boss @mr-greens, but unfortunately owing to the fact that most of our trainees were absent the meeting was postponed to a later date.
After this, all trainees went back to their task and by 5pm all trainees closed work and the shop was locked by the director at 6pm.


EcoDesigns is a textile recycling and fashion designing hub of The Greens (@thegreens) that trains young girls for FREE in Textile Recycling and Fashion Designing in a bid to reduce female unemployment, inequalities and poverty, promote female entrepreneurship, improve the health and wellbeing of orphans, prisoners and poor people via the donation of free clothes, as well as combat textile waste pollution and climate change
@ecoDesigns post rewards are used for the payment of rents for the hub, purchase of new machines, maintenance of the old machines and for the overall functioning of the hub