THE DIARY GAME: 15/03/2021
Hello y'all greetings to you and hope you doing great ,
My day March 15 , I woke up at about 3:am that morning , spend some few hours just rolling on the bed so at exactly ,4:30 I woke up did a lil meditation ,never did any exercise that morning
So I went out greet some few neighbors,we had a lil conversation , mostly about football ,and also we had a friendly match that day . I did my hours work ,which includes moping which I did for fifteen minute ,later head to the public tap to fetch water ,so when I came back I prepare my sport equipment and head straight to the field
Along the way I waiting for other friends which we had to participate in the tournament ,but I discovered I was going late since we all had to be at the playground by 6:30am, so we ask there other guys if we should take a bike but the other two refused ,so we had to order a bike to take us to field.
But before that we face difficulties since seeing a bike that money was had ,we break about three of them but they rejected our money saying it's small since we were offering 200frs for the two of us ,but at last we took one guy even though he argued our price but still he agreed to take us .
On arriving the field the players we all there , luckily for me we had to play the second match but our team president still sanction me for late coming and I had to pay .
The first match started at 7:00 am and was really interesting,why?this was because the under dog team was really interesting there played the favours team so badly that the whole field was shock ,and the shocking part is they won the match at the ending minute of the game ,the match ended 0:1 .
So after that it was time for our own game to begin ,I was in the first set of players choose to start the first half ,we had a very impressive first half ,as we scored two goals and I gave the first assist and and again participated in the scoring of the second goal , so the second half ended 2:0 .when we had to go in to the second half ,the technical staff made some horrible changes,I and other important team mate where taking off at the same time , leading the team to be weak ,there had to score is ,just few minutes after that they equalise the game ,so score were 2:2 I was so mad and angry , finally the match ended that way
We talked about the game , greeted some few players and I went home that's was around 12 noon
,Had my bath and rested ,so my mom called me up to come and help her pound Achu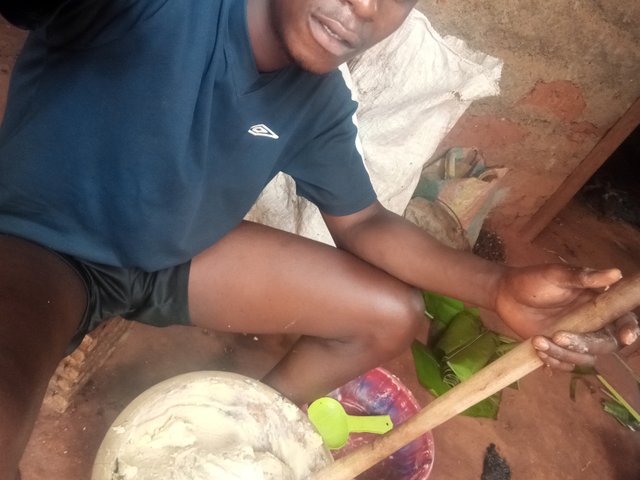 Which I did for about 30 minute, it was so very stressful
Left from there went on to watch some highlights of the premier league games ,my interest was mostly the arsenal game since that's the club I support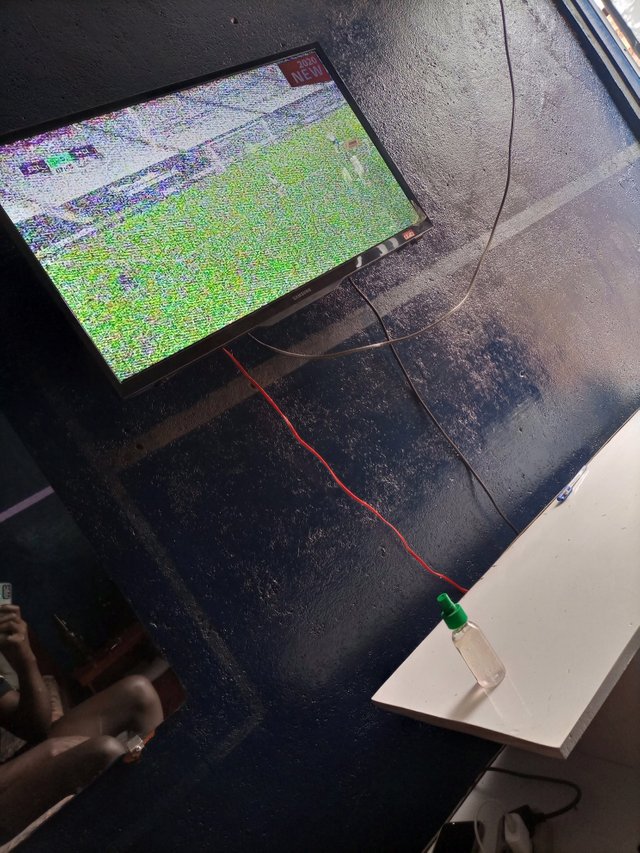 With that done ,left visited a friend then came back by 7:30 pm had my rest ,so that how my day was