Country Representative Monthly Report For December 2020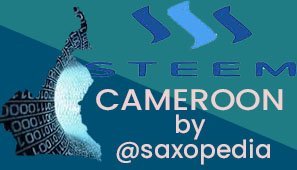 Introduction


As stated by @steemitblog, country representatives are required to present a monthly report highlighting the following points:
the number of active Steemians in their country at the start of the month
the number of active Steemians in their country at the end of the month
a summary of any special activities or contests they have been involved in during the month, particularly in relation to helping Steemians in their country
a summary of any issues or problems amongst Steemians in their country during the month
any plans they have for the coming month to grow and develop Steem in their country.
A) LIST OF ACTIVE STEEMIANS AT THE BEGINNING AND END OF THE MONTH


At the beginning of the month of December, we were able to get two new recruits to join Steem Cameroon and on like others which after doing their introductory post suddenly stay dormant for no reasonable reason, the were active posting and as well taking part in community contest.

The two recruits are @pchords4 who was introduce to steemit by @fombae who is also a great community support person, and @abdoul-aziz who was introduce into steemit by myself and also active

At the end of the month, just one person from the above list became inactive and that is @rexiano but always active in the community whatsapp group, and always available for online meetings.
Summary of any special activities or contests In the Community

During the month of December, we did had any special activities but just a contest which was indeed a success from the beginning right up to the end. During this month, i came up with the ACT OF KINDNESS contest which initially was programmed to hold just for a week since we were in a festive period but we finally did the contest for 3 weeks, excluding the first week of the month.

The main reason for the extension of the contest was all due to the rate at which steemians responded to this contest. Not just steemians from the Cameroon community but the entire steem world. I was really glad in my spirit especially when i saw the good people where doing which when compared to the rewards giving could never repay them and could only wish this could continue.
Summary of any issues or problems amongst Steemians during the month
Some community members have weak relationships with each other
This point was not far fetched as community some community members hardly drop engaging comments or even a simple comments on another community member content even when i have set aside @steem-cameroon and my own personal account with close to 8k steem power just to vote comments on content and most especially engaging comment but to now avail.

Onboarding New Members
Onboarding new members can be time-exhausting and are perhaps one of my most important responsibilities as the community leader. Presently, about 95% of all Cameroon steemians are from the city of Bamenda whereas Cameroon has 10 regions and so my main aim or goal was to see how i could get at least one registered steemian in every region.
Couple with my daily job, i usually have 1 hour break everyday and i have set aside this time to mentor people who are interested in joining steemit online with @fombae as i have created a whatsapp group for such persons both far and near which we presently have about 12 persons we working with and hopefully, majority will see reasons to be steemians.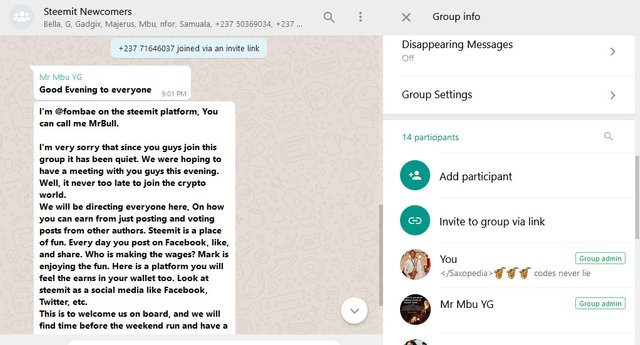 Plans for Growing Steem in Cameroon

After taking a look at the number of steemians or people who are aware of such an amazing platform here in Cameroon, the first that came to my mind growing steem here in cameroon is organizing seminars and workshops to teach and educate people about steemit and how to make good use of steem tools and hopefully will do this from region to region here in Cameroon. I started this by organizing my first seminar here in Bamenda city on the 24th of this month. More details about the seminar here.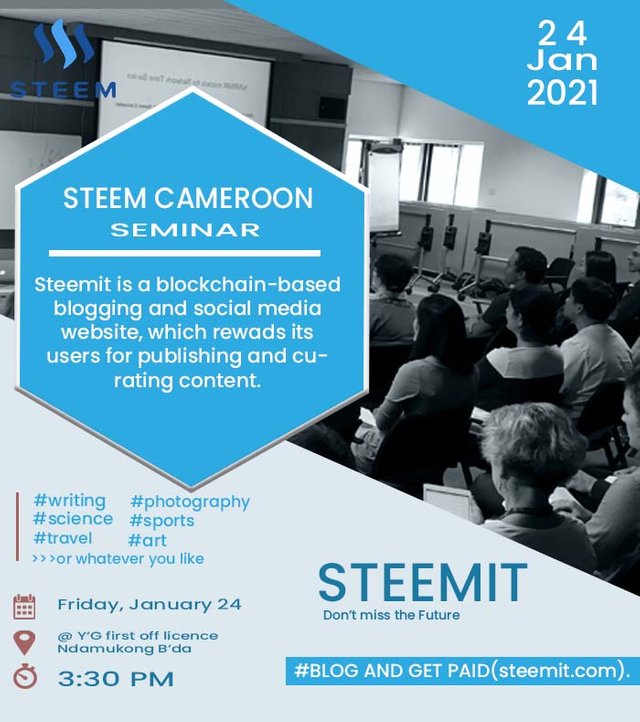 ---
I am so very grateful for this opportunity giving to me to lead and grow steem here in Cameroon. I would like to say a big thank you to @fombae who play a big role in the growth of steem here in Cameroon and i am also setting him as beneficiary to this post. Not forgetting all the active steemians, i have a surprise for you all( A price for the most Active Steemian in Steem Cameroon Community of the month loading...)
---
My special thanks goes to the steemit team for all the support they have given since the creation of Steem Cameroon Community.
CC: