JOINING STEEM CAMEROON CURATION TRIAL
Hello Steem Cameroon,
---
There are two ways to earn rewards on Steem. It's either through posting original content or through curating. Authors create posts and comments while curators upvote or downvote them which means curators can be seen as some kind of editors. Any Steem user can be either author, curator or both. Over time, majority of steemit users especially newbies, are more concerned with the posting part to earn rewards, while neglecting curation. Some steemit users will always prefer to read the content before they decide if they'll upvote it or the amount or percentage of vote the post is going to get.
Which category do you fall into? Would you prefer manual curations?
Let me welcome you to Steem Cameroon Curation Trial.
A curation trail is one of the ways to use our community account(@steem-cameroon) and vote authors with quality content within our community.
The more we have people to join @steem-cameroocuration trail account, and just by upvoting a content it will put a weight on the content which will define the size of the percentage from the reward pool the content will receive after 7 days. I therefore encourage all community members to join the curation trail.
For those who don't know how to go about this can just follow the steps below to join @steem-cameroon curation trial or any other trial of your interest.
2) Click Continue

3) Enter your username and posting key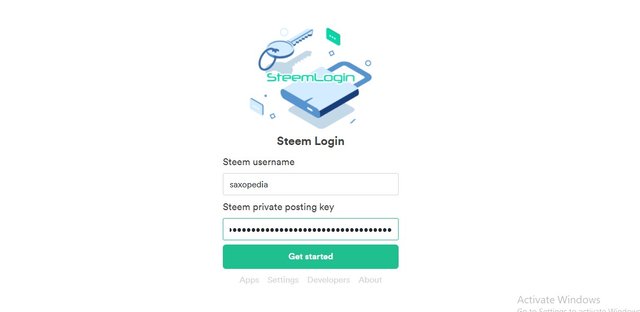 4) Click curation trial on the side bar and then click login

5) click on login

6) click on continue and log in with you active key

7) click on curation trial whereby a dropdown box will pop out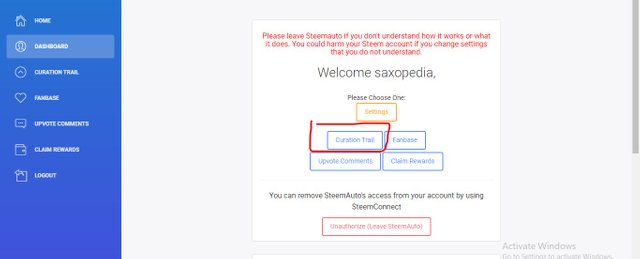 8) scroll down and search for steem-cameroon on the search form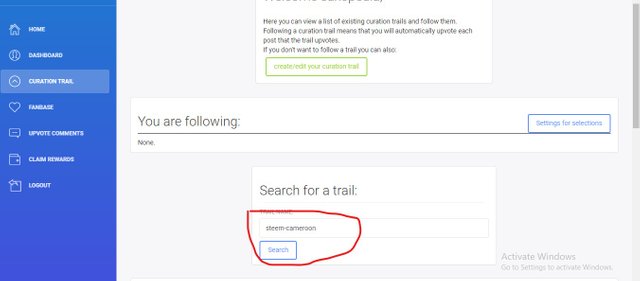 9) click on follow to join

10) click on setting to edit as well as you can unfollow the trial

11) please set voting weight to 100 and click on save settings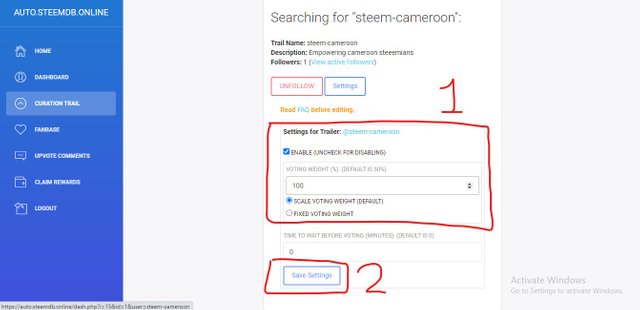 NB: All images are screenshots from my laptop.
THANK YOU
@saxopedia
---
cc:
@steemitblog
@steemcurator01
@steemcurator02